Description
S'il vous plaît faites défiler pour la version française
Join fellow thought leaders in tech and government who are using technology and design to make life better for Canadians.
On Wednesday, July 24, over one hundred innovators from all levels of government, industry leaders, local changemakers, community builders, and entrepreneurs are coming together in Ottawa to discuss and learn about the challenges and accomplishments of the Canadian civic tech movement.
Hear from local and international speakers who are demonstrating what's possible in the fields of civic tech and digital government:
Civic tech community organizers who have built meaningful projects
Public servants championing digital transformation
Entrepreneurs whose work intersect with government, public life and the common good
The annual Code for Canada Showcase is an opportunity to:
See what's possible when government and tech work together.
Tap into the Canadian civic tech community; its talent and opportunities.
Connect with like-minded innovators in the public and private sectors.
Expect an evening of networking, lightning talks, and inspiration. Bites and beverages will be available.
Tickets are limited so RSVP today to reserve your seat at the Showcase.
---
Meet the 2019 Code for Canada Showcase speakers / Découvrez nos conférenciers et conférencières de la Vitrine 2019 de Code for Canada
Keynote speaker / Conférencier: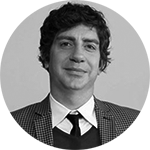 Lane Becker - Research Associate, Governance Futures Lab; formerly 18F, U.S. GSA 10x fund and Code for America
With lightning talks from / Avec des discussions éclair de:
Laura Wesley - Executive Director, Canada's Privy Council Office / Directrice générale, Bureau du Conseil privé du Canada
Luke Closs - Founder & CTO / Fondateur et CTO, ReCollect
Amanda Clarke - Public Affairs Research Excellence Chair, Carleton University / Chaire d'excellence en recherche sur les affaires publiques, Université de Carleton
Hayley Rutherford, Volunteer / Organisatrice, CivicTech Waterloo Region
Cheryl Li, Designer / Designer, Inclusive Design Research Centre OCAD University
Featuring Code for Canada fellows and their government partners / Mettant en vedette les fellows de Code for Canada et leurs partenaires:
Siobhan Özege & Mathieu Kralj, Public Service Commission of Canada / Commission de la fonction publique du Canada
Fatima Khalid & Jeannie Stewart-Smith, Transport Canada / Transport Canada
Evan Savage & Aakash Harpalani, Toronto Transportation Services / Services de Transport Toronto
---
Thank you to our sponsors / Merci à nos commanditaires 

& thank you to our government supporters / merci à nos partisans du gouvernement

---
Joignez-vous à d'autres leaders d'opinion de la technologie et des services publics qui utilisent la technologie et le design pour améliorer la vie des Canadiens et des Canadiennes.
Le mercredi 24 juillet, plus d'une centaine d'innovateurs de tous les ordres de gouvernement, de chefs de file de l'industrie, d'innovateurs locaux, de bâtisseurs communautaires et d'entrepreneurs se réuniront à Ottawa pour discuter du travail du mouvement canadien des technologies civiques.
Venez voir nos conférenciers et conférencières du Canada et d'ailleurs qui vous montrent les possibilités infinies des technologies civiques et du gouvernement numérique:
Des organisateurs communautaires de technologie civique qui ont mis sur pied des projets importants
Des fonctionnaires qui soutiennent fermement la transformation numérique
Des entrepreneurs dont le travail converge avec le gouvernement, la vie publique et le bien commun
La Vitrine annuelle de Code for Canada est une occasion unique de:
Découvrir toutes les possibilités qui émergent du travail conjoint du gouvernement et des acteurs de la technologie
Tirer parti de la communauté canadienne des technologies civiques, de ses talents et des possibilités qu'elle offre
Communiquer avec des innovateurs des secteurs public et privé qui partagent les mêmes idées.
Attendez-vous à une soirée de réseautage, de discussions éclair et d'inspiration. Des bouchées et des boissons seront offertes.
Les places sont limitées ! Confirmez votre présence dès aujourd'hui pour la Vitrine 2019.