A Different Booklist Cultural Centre delivers the WTO Program sponsored by the Ministry of Children, Community & Social Services.
About this event
The Windows--to-Opportunity (WTO) is an afterschool, community program designed specifically for black and multicultural youth, ages 15 to 24, to develop skills, receive professional mentorship and real world experiences in the arts, culture and technology.
For the past three years, WTO has worked with schools, libraries, community members and other agencies to enhance curriculums and learning opportunities for young people to spark their interests and in born talents in the areas that align with future careers.
Through the lens of the Afro-Caribbean history and contributions in Canada, industry mentors teach students both technical and creative skills that transform into innovative projects that can be used in any artistic or technical portfolio.
Registration has begun and the WTO program is free to all youth participants. Due to the COVID-19 pandemic, this year's courses will be delivered virtually through Zoom and is dependent on the municipal guidelines for indoor activities.
Spaces are limited. Registration closes on Oct 1, 2021. For more information, please contact the youth program coordinator, Giselle Wilson at giselle.adbcc@gmail.com. More information about the Windows-to-Opportunity program can be found at www.adbcc.org.
The following indicates the latest full course information:
28 week courses from October 2021 to May 2022
App Development - Taught by Giselle Dildy Wilson - Technology class for young women - Saturdays from 11am to 1pm starting Oct 9, 2021
3D Animation - Taught by Tarquin Lougheide - Tuesdays from 4pm to 7pm starting Oct 5, 2021
Photography, Design & Digital Media - Taught by Ebti Nabag - Thursdays from 4pm to 6pm starting Oct 13, 2021 (1st class on Wed)
Comedy & Communication - Taught by Kenny Robinson - Wednesdays from 5pm to 7pm starting Oct 6, 2021 (1st class starts at 6pm)
Social Justice & Special Events - Taught by Rachelle Bloomfield - Fridays from 4:30pm to 6:30pm starting Oct 25, 2021
Motor Power Engineering - Taught by Arizona - Mondays from 4pm to 6pm starting Oct 18, 2021
The Windows-to-Opportunity (WTO) program is produced by A Different Booklist Cultural Centre and sponsored by the Ministry of Children, Community and Social Services. Check out our website at www.adbcc.org.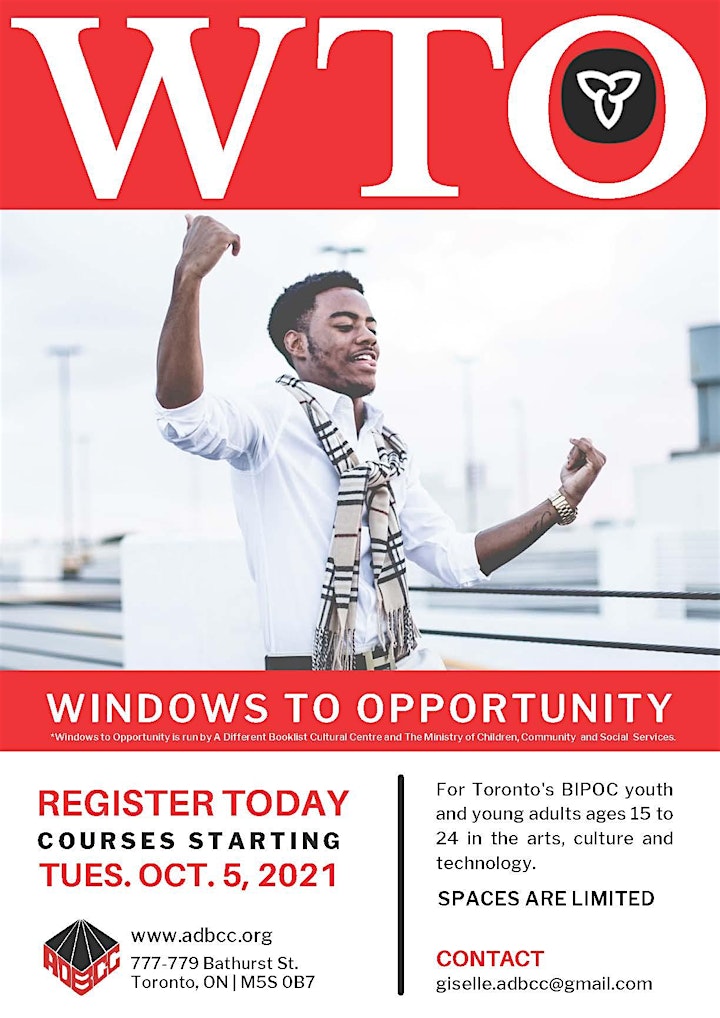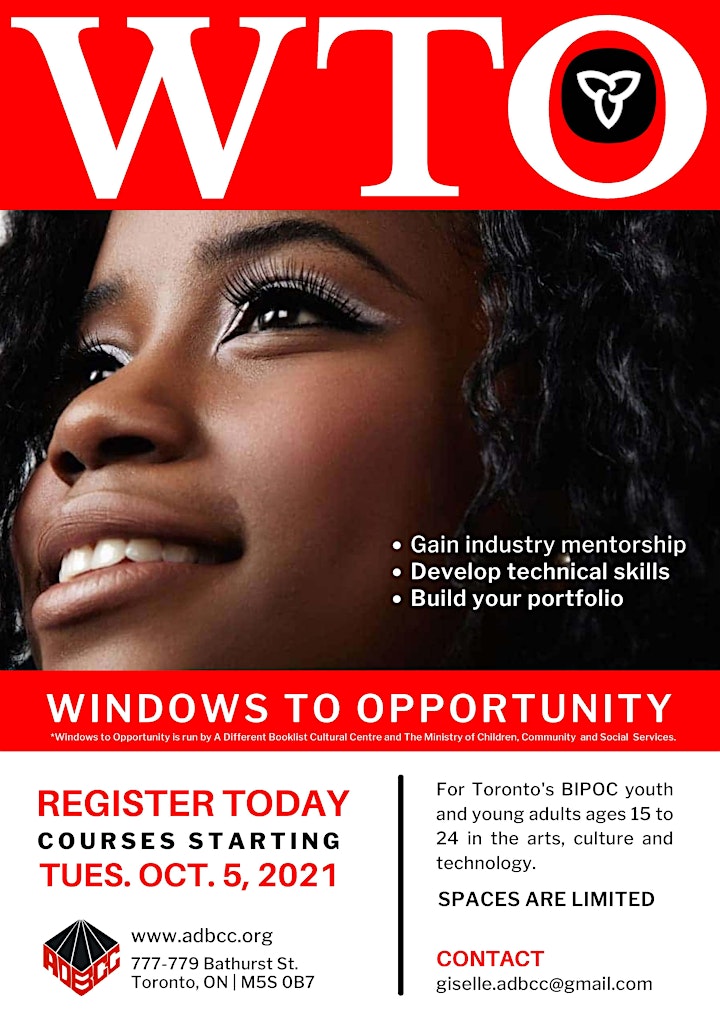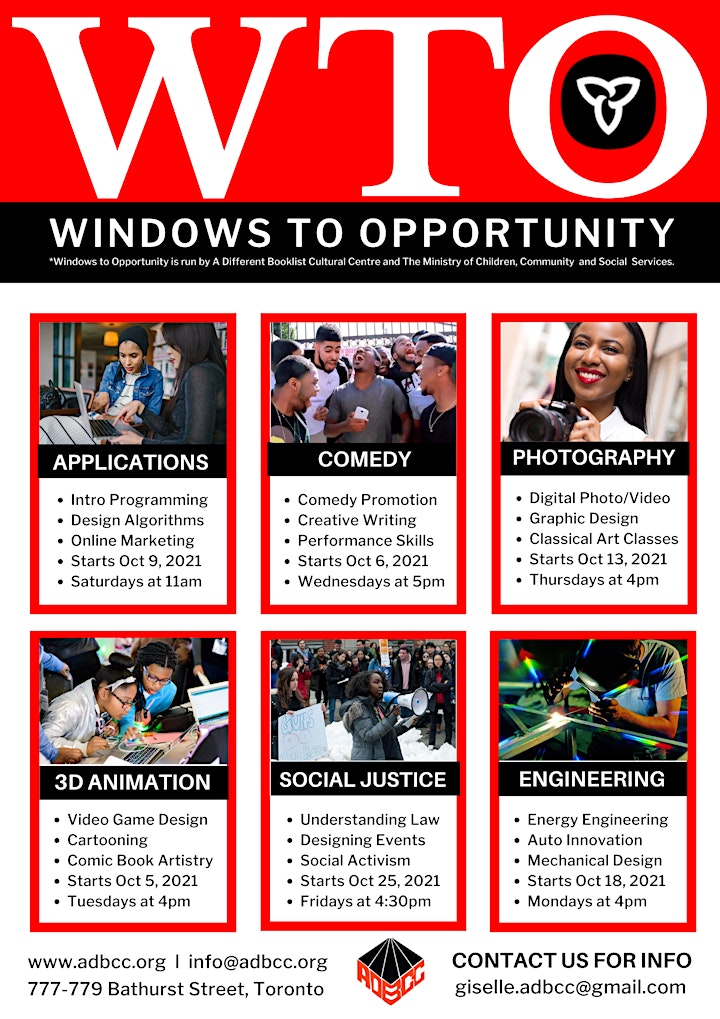 Organizer of The 2021-2022 Windows-to-Opportunity Program