The 21st Annual Winter Solstice Lantern Festival

Sunday, 21 December 2014 from 6:00 PM to 10:00 PM (PST)
Event Details
Dr. Sun Yat-Sen Classical Chinese Garden
in Partnership with the Secret Lantern Society proudly presents:
The 21st Annual Winter Solstice Lantern Festival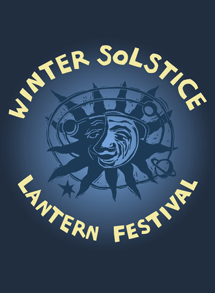 Please print and present ticket at door.

Garden Members will receive express entrance from 6:00-6:30pm and complimentary hot beverage.

This winter impress your holiday guests as the World's Top City Garden celebrates Winter Solstice. To astonish and excite are the goals of the evening as we carry on this ancient Chinese tradition with handcrafted glowing lanterns, musical performances, spicy dragon tea and tasty treats. Create your own handmade lantern, contribute to the community lantern and more as we bring back the light into the longest night of the year with your family and friends.
Evening Live Performance

Zodiac Courtyard
6:30 – 7:00pm   African Crossing (drumming)
Hall of One Hundred Rivers 
7:15 - 7:50       Brad Muirhead Quartet
8:00 - 8:20       Uzume Taiko
8:25 – 9:00      Brad Muirhead Quartet
9:00 - 9:20       Uzume Taiko
Southern courtyard
7:30 –8:00pm     African Crossing
8:30 – 9:00pm    African Crossing
Scholars Courtyard
6:00 – 9:30       Conference of the Birds by Lost & Found Puppet Co.
Experience bird shadow puppets to the beautiful sounds of the traditional Chinese ruan played by Zhimin Yu       


What is Winter Solstice?
For thousands of years, cultures around the world have celebrated the Winter Solstice – the time when winter reaches its depths, and when days begin to grow longer as nature heralds the spring. In China, the Winter Solstice celebration (dong zhi) is a time when family and friends gather together, exchange gifts, eat, drink and laugh long into the deep dark night. There is a Chinese proverb that signifies its importance:  冬大過年 (Winter Solstice is more important than Lunar New Year).
Dong zhi is linked to the Chinese belief in the balance of the opposing elements of yin and yang. The yin qualities of darkness and cold reach their fullest on Winter Solstice. However, with the fullness of yin comes a turning point – a rebirth – as darkness gives way to the yang qualities of light and warmth, when winter waxes and spring approaches.


When & Where

Dr. Sun Yat-Sen Classical Chinese Garden & Secret Lantern Society
578 Carrall St.
Vancouver, BC V6B 5K2
Canada

Sunday, 21 December 2014 from 6:00 PM to 10:00 PM (PST)
Add to my calendar
Organizer
Dr. Sun Yat-Sen Classical Chinese Garden is a non-profit organization and cultural hub, passionate about connecting cultures and communities through tours, festivals, live music, art exhibits, education, and wellness programs. Located in Vancouver's Chinatown, it is the first full-scale classical Chinese garden built outside of China. It serves as a bridge between cultures and communities and is a recognized top attraction and museum for Vancouver, Chinatown and the Downtown Eastside. Visitors and local residents share cultural experiences which lead to greater cross-cultural understanding.  The Garden is a living museum of culture, art, history, and traditions, enhanced by active programming, such as interpretative tours, performances, art exhibits, horticultural displays, cultural demonstrations and readings, and lectures.
The 21st Annual Winter Solstice Lantern Festival