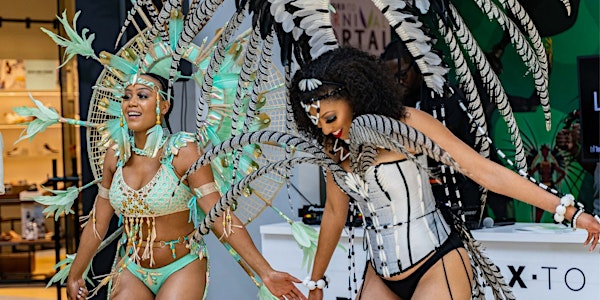 The 21st Century Carnival: Tech, Costuming and Culture with SugaCayne
SugaCayne's founders discuss how they tackle threats to the carnival industry in a post-pandemic world!
About this event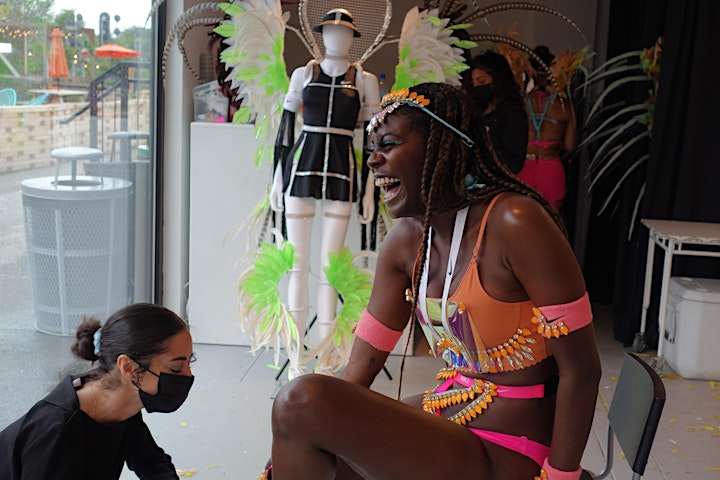 SugaCayne Designs
SugaCayne takes traditional Carnival costumery into the 21st century. Innovative designs are brought to life using technologies such as 3D printing, laser cutting, and thermoplastic modelling. Combining these techniques with traditional beading, wire bending and feathering, SugaCayne's designs showcase each mas band and highlight African ancestry, connections to the Caribbean and stories from the diaspora. SugaCayne Designs founders Dwayne and Candice Dixon explore advanced digital fabrication techniques in costume making while maintaining artistic and cultural integrity. Sugacayne pushes the boundaries of wearable storytelling while taking up space, carrying on a legacy of liberation and emancipation, and connecting elders with youth.
In 2019, SugaCayne developed a 360-degree immersive virtual reality experience of the 2019 Carnival — the last one held before the COVID-19 pandemic. Viewers can celebrate with the crowd, watching mas bands go past and seeing the costumes up close.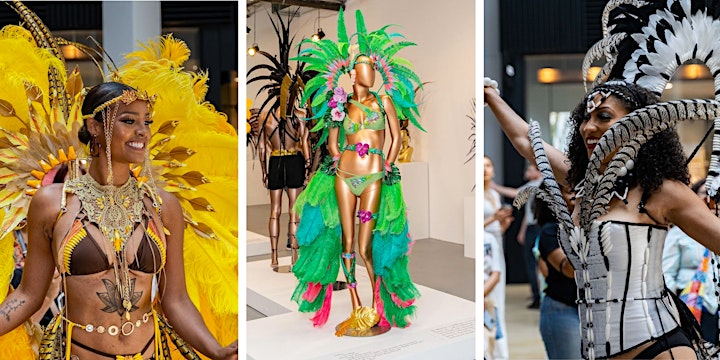 About the Talk
Candice and Dwayne share their practice, while discussing the very real threats to the carnival industry, both past and present. Their revelations seen during the pandemic have left them primed with solutions for a post pandemic world. Hear about their next leap forward - an exciting demonstration of how to pivot when unforeseen circumstances prohibit the conventional ways of celebrating culture and creativity in community.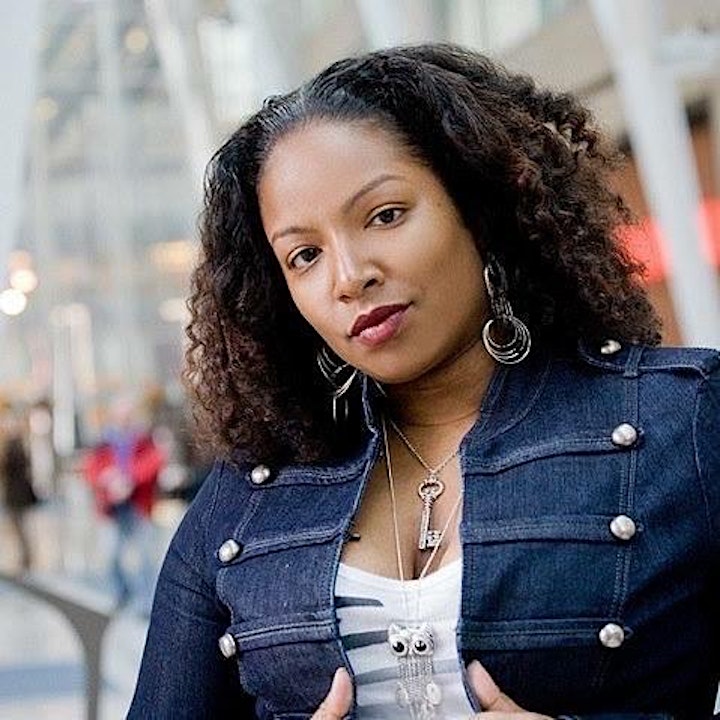 Candice Dixon (Co-Founder/Creative Director)
Candice's background is in fashion design and merchandising. She attended George Brown College in 2004 and completed the Fashion Fundamentals certificate, where she honed her skills in fashion illustration, pattern drafting, and sewing. She then attended Seneca College in 2006 where she received her Diploma in Fashion Business.
In 2008 Candice started her corporate career at Walmart Canada, where she spent 10 years in the Apparel Department of their Home Office. Her responsibilities ranged from purchasing, marketing, and product development in Jewellery and Accessories.
In 2010 Candice founded SugaCayne as a part-time creative outlet. She began dress making, and became highly sought after by friends and family for bridesmaid dresses and wedding accessories.
She was then approached by a friend about designing a costume for the Toronto Caribbean Carnival (Caribana). This is not something she had ever done before; however, she was up to the challenge.
Her skills as a fashion designer proved useful in this field. Colour/trend knowledge, and fashion illustration, have helped Candice to develop designs that resonate with masqueraders, and her costumes have been top sellers since inception.
In 2016, now having found her true calling, Candice decided that it was time to make a change from a hobby to a career in carnival arts as a full-time costume designer. It was then, when her vision truly started to materialize. She was awarded the Career Skills and Development grant through the Ontario Arts Council, and in 2017 Candice spent just over 3 months in Trinidad and Tobago (the motherland of Carnival Arts) as a mentee, working under top designer Douglas John.
As Creative Director, Candice has been the design lead of the SugaCayne "Innovation in Mas" projects, produced in collaboration with the DFZ at X University. Her knowledge of carnival culture and arts has propelled these projects into the public eye, and helped to bring awareness to this niche artform.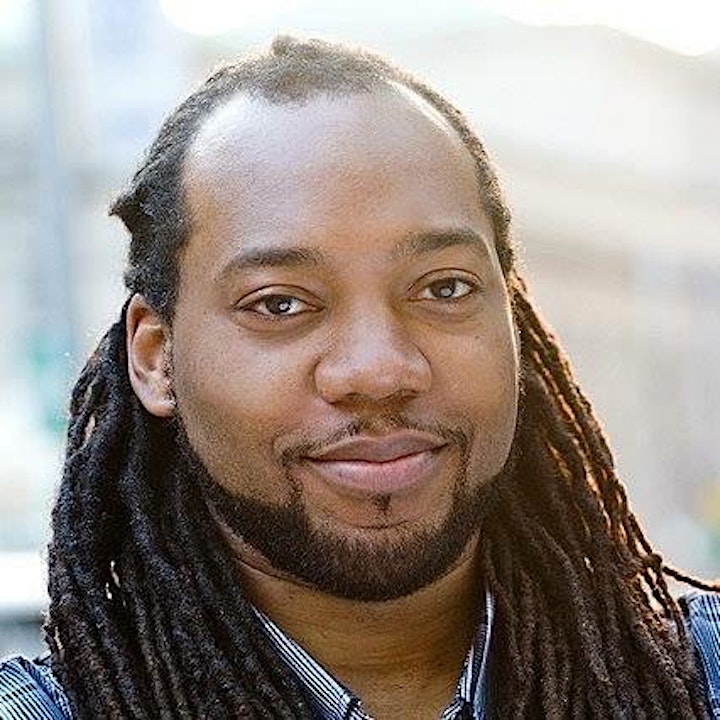 Dwayne Dixon (Co-Founder/Managing Director)
Dwayne Dixon has been involved in the arts both as an artist and arts administrator since 2004. He is an entrepreneur by nature and by practice as he has led his organization, FYI-Follow Your Instinct Arts Organization, while simultaneously managing other large brands and organizations.
As part of FYI, he oversees all business functions of SugaCayne; a Caribbean carnival costume production company based in Toronto since 2010.
As a first-generation Canadian born to Caribbean parents in Toronto, Dwayne is connected to Toronto's Carnival in a way that is unique to his generation but one that has the power to carry-on traditions laid by its founding generation into generation next.
He has held previous leadership positions as executive director of both Canada's largest hip hop organization, Manifesto Community Projects and Nia Centre For the Arts. The latter is where he formally introduced Carnival Arts programming in 2017, to align with the 50 year anniversary of Toronto's Caribbean Carnival. The program was created with a focus on: (1) developing technological design innovation in carnival arts, (2) promoting youth empowerment and education through unique creative opportunities, and (3) encouraging a creative entrepreneurial space for artists and their crafts.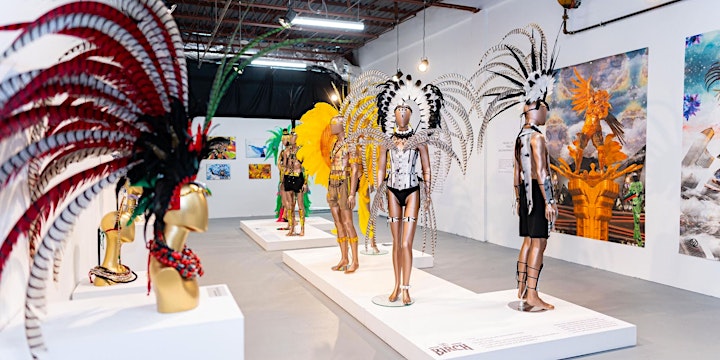 Organizer: The Design Fabrication Zone (DFZ) at Toronto Metropolitan University is known for helping startups, creatives, technologists, fabricators, artists and researchers apply best practices in design, strategically propelling early-stage inventions, businesses, and installations through the stages from concept to execution. To learn more about the DFZ, please visit ryerson.ca/zone-learning/design-fabrication-zone or contact us at dfz@ryerson.ca.