Event Information
Location
London
1200 Spencer Engineering Building
Western University
London, ON N6A 3K7
Canada
Description
The 2nd Industrial 4.0 Symposium is organized by WIN 4.0 (Western's Industry 4.0 Network), Western University, and provides a platform for researchers , engineers, educators and students to exchange knowledge and opinions on the upcoming industry revolution.
Note: This is a free event, breakfast and lunch will be provided to registered attendees.
Agenda now available, click here to download. (Updated May 2nd, 2018)
---


Plenary Speakers

Presentation Titles:
"Machine Learning in Production Needs More Than Just Deep Learning"
--- by Dr. Jürgen Beyerer
"Making Canadian manufacturers world leaders in advanced manufacturing"
--- by Jayson Myers
---


Keynote/Invited Speakers







Presentation Titles:
"China is Reforming Her Industry via Technology Innovation and Incubation"
--- by Dr. Leo Lau
"Surface Science Western: Examples of Multimodal Industry-University Collaborations"
--- by Dr. Mark Biesinger
"Mining Data From Legacy Machines, and How to Connect Them"
--- by Paul Hogendoorn
"Application of Advanced Methods for Characterizing Stress Fields: Welding, Phase Transformation, and Stress Hot Spots"
--- by Dr. Hamidreza Abdolvand
"Developing Demand-based Innovation Ecosystems in Canada"
--- by Dan Sinai
(more to be added soon...)
---


Organizing Committee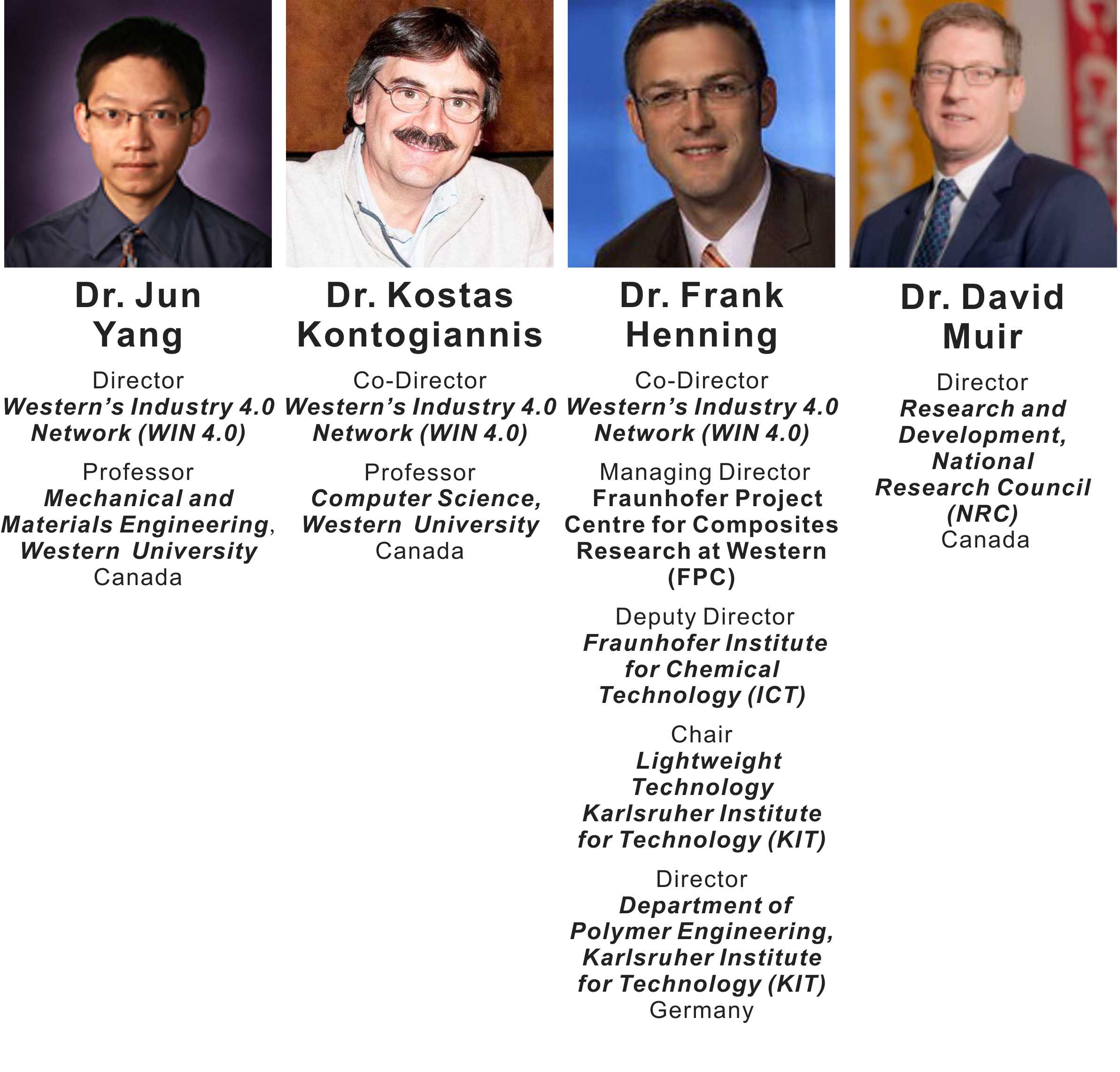 Date and time
Location
London
1200 Spencer Engineering Building
Western University
London, ON N6A 3K7
Canada