Description
Canada's signature progressive policy conference.
The 3rd Annual Canada 2020 Conference is happening November 2 - 4, 2016 in Ottawa at the Chateau Laurier Hotel.
Registration Closed | Download the full agenda

---
Each year, the Canada 2020 Conference is the place for smart, forward-looking conversation about the future of Canadian progressive policy, politics and government. Thousands of Canadians have attended the Canada 2020 Conference, and each year our network of innovative and progressive leaders grows.
This year we have chosen a singular focus: Canada's innovation agenda. Over three days in November, Canada 2020 will bring together some of the leading innovators, entrepreneurs and risk-takers to talk about the building blocks of Canada's innovative future. That means a deep-diving into venture capital, talent and immigration, culture, risk and more.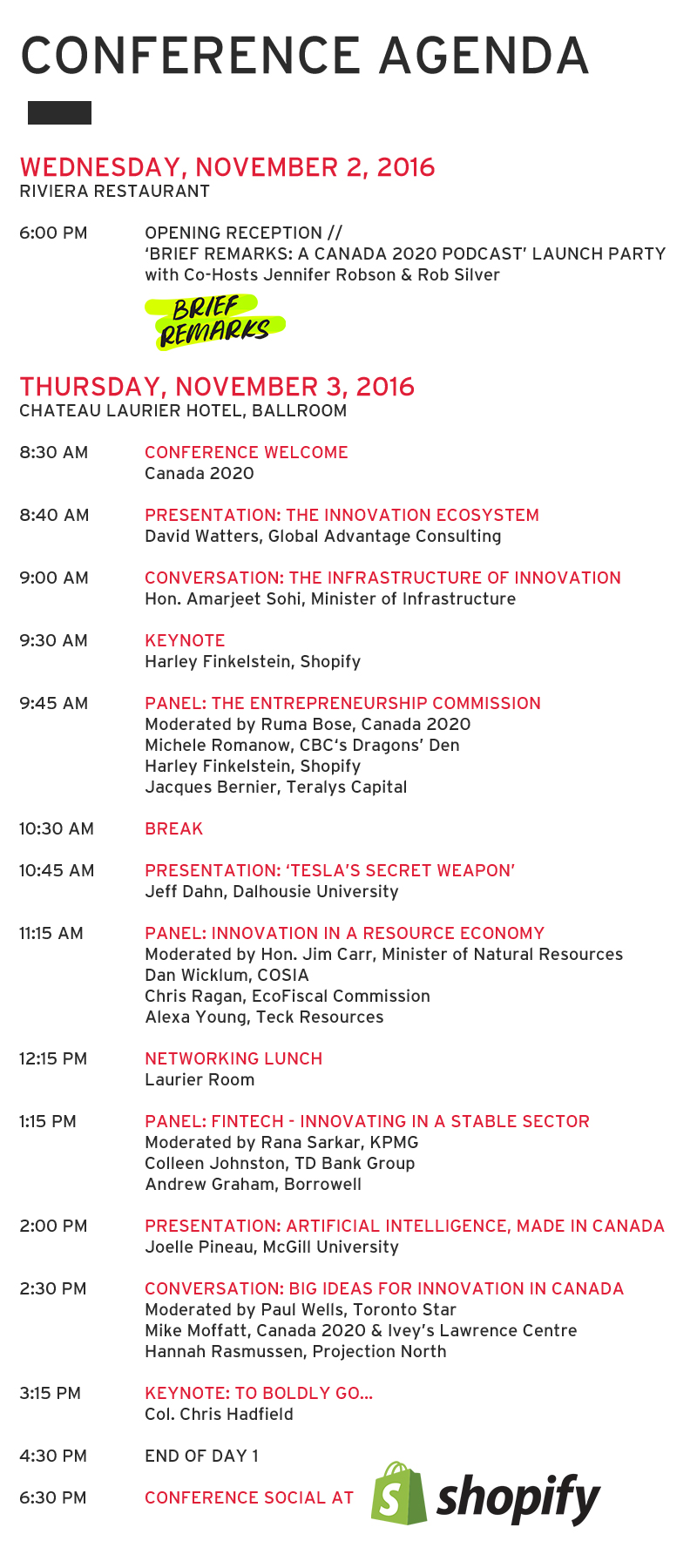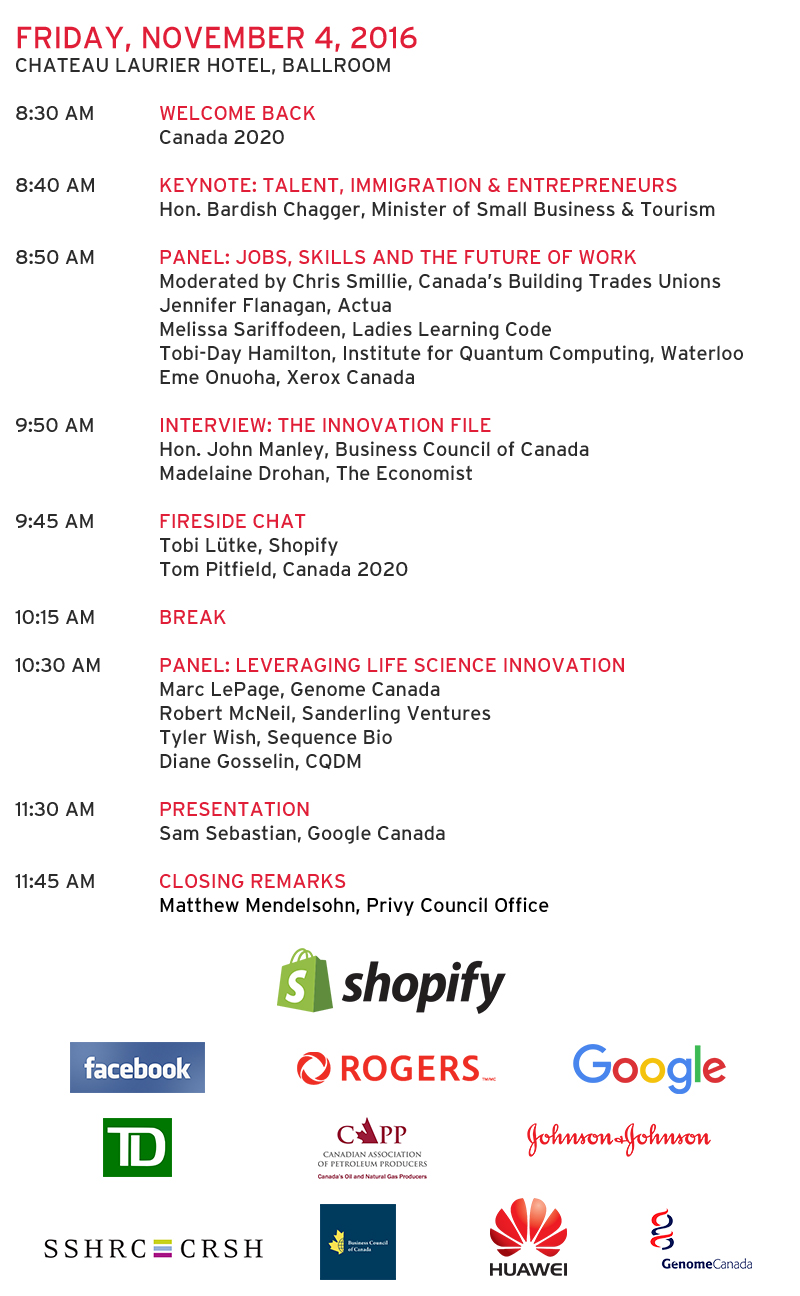 For more information, you can contact Alex Paterson at alex@canada2020.ca