Description
The 40 Dancer Project
An incredible collaborative project with dancers from across Canada!
ION
Choreographer:
Harold Rhéaume
National professional training programs including L'École de danse de Québec, The School of Contemporary Dancers (Winnipeg), The School of Dance (Ottawa), and The School of Toronto Dance Theatre are coming together at the The Festival 18 in The 40 Dancer Project production of ION by Quebec choreographer Harold Rhéaume. This nationwide consortium of contemporary professional training programs will be hosted by New Blue Emerging Dance in partnership with The School of Toronto Dance Theatre.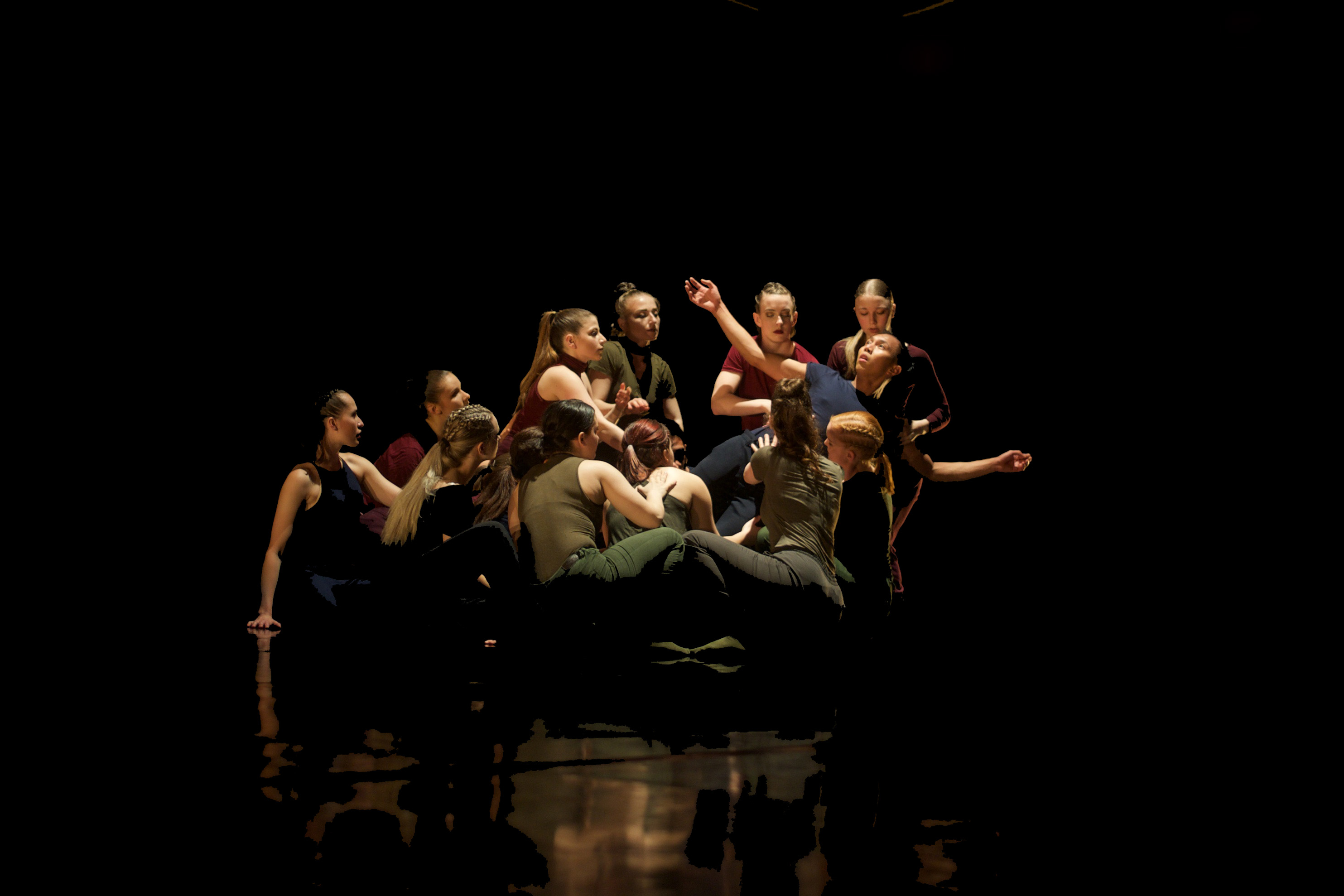 Students of The School of Contemporary Dancers
Photo: Bonnie Holmes
Organizer of The 40 Dancer Project, The Festival 18
The School of Toronto Dance Theatre is one of Canada's leading dance training centres. We are passionately dedicated to the education of the next generation of dance artists in our post-secondary Professional Training Program. Through our community programs and outreach, we are deeply committed to providing creative movement and dance training to people of all ages and improving access to dance, physical well-being, and arts education for our communities.
The School's studios are located at 80 Winchester Street in Toronto's historic Cabbagetown neighbourhood, where we share our home with the affiliated Toronto Dance Theatre.
schooloftdt.org