About this Event
The 5K Foam Fest is a one of kind Obstacle Course based Fun Run. Join us for over 22 obstacles including the world's largest inflatable waterslide, mud pits and 2.5 MILLION cubic feet of foam! Rock out all day to 12,000 watts of awesome (family friendly) music, enjoy a FREE kids zone for kids 7 and under, taste delicious food, shop from local vendors and celebrate your success in our well-stocked beer garden. With a variety of obstacles and a ton of foam, the 5K Foam Fest run is an exciting challenge for experienced and beginner runners alike.. Walk it, run it, charge it, fun it; this course should be enjoyed at your own pace and all obstacles are optional!
FLASH SALE OF $42 IN EFFECT FOR THE FIRST 1000 TICKETS SOLD! TICKETS PRICES JUMP TO $90 BY EVENT DAY!!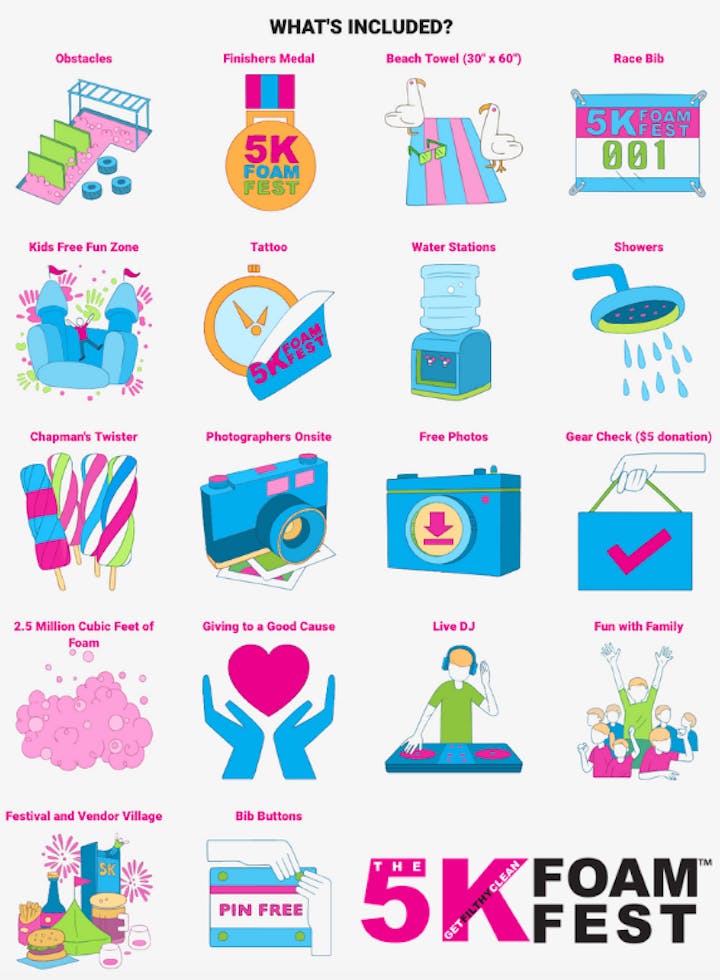 ADDITIONAL INFORMATION
Ages 8 and up. All children must be physically, mentally, and emotionally capable to complete the course with proper course etiquette. Kids aged 8 to 12 years must run with a Registered Adult. Parents must use proper judgment and help the youngsters decide on what obstacles to do or not based on their ability, size and confidence level. Kids 13-17 years do not require an adult chaperone but must adhere to all course rules and regulations. Event waiver(s) must be signed by the legal guardian of any participant under the age of 18. Waivers are available to download off our website (go to your event location page to download and print)
7 years and under cannot run the 5k Foam Fest, but they can join us for FREE in our Kids FUN Zone, where they can try out our mini Inflatable Obstacle Course and Bounce House (adult supervision required). Waiver(s) must be signed by the child's legal guardian. Event waivers are available to download off our website (go to your event location page to download and print)
No refunds on entries or payments unless ticket guardian insurance is purchased at the time of purchase
First wave/start time is at 8 am and then every 15 mins until 2 pm on Saturday the 25th and 8am-1pm on Sunday July 26th
Spectators have free access to the festival area, vendors, and beer garden
STAY AND PLAY OPTIONS
Horseshoe Resort is the perfect summer destination for a weekend away! In addition to participating in the 5k Foam Fest and getting foamy with your homies, Horseshoe Resort will keep your group entertained all weekend long! They offer awesome accommodation with lake activities, The Urban Slide, Mini Golf, obstacle course training zone, zip line, amazing restaurants, pools and more! Visit the Horseshoe Resort website to book your room and to find out more details on their Stay and Play packages that the resort offers (extra purchase necessary). NOTE: Tickets to the 5k Foam Fest are not included in any Stay and Play packages.
CHECK OUT SOME OF OUR OBSTACLES! (ALL OPTIONAL)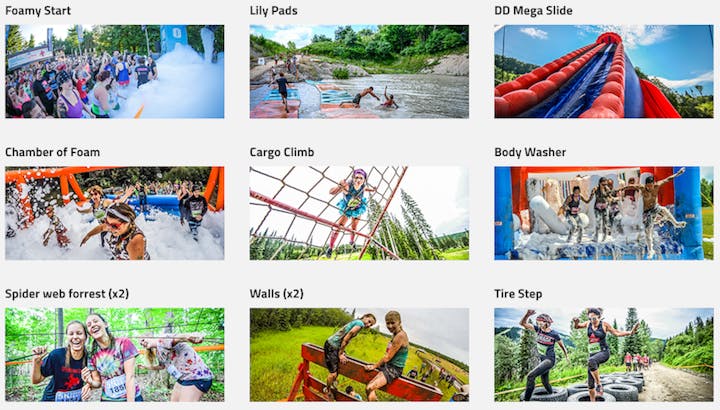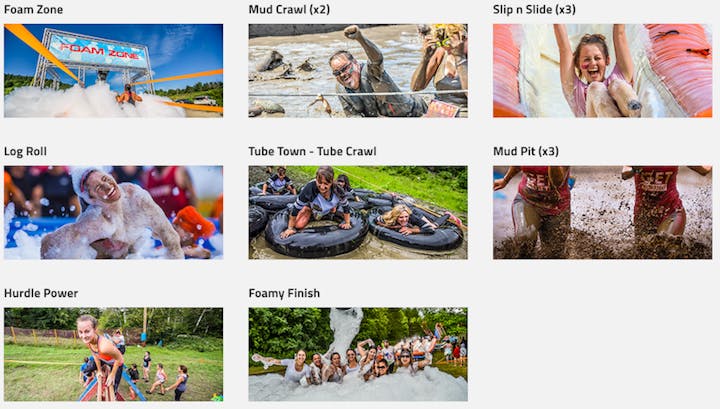 WANT TO RUN A LONGER DISTANCE?
Ask us about adding a 2nd lap for $20 on event day. Space permitting, inquire at registration booth when checking in.
INTERESTED IN SPONSORING OR VENDING AT THE 5K FOAM FEST?
With 5000-7000 participants the Foam Fest is the perfect place to sample, sell and interact with all our consumers.
For national sponsorship inquiries please contact sponsorship@365sports.ca