Description
Do not waste your time and money making less than you're worth.
This is a FREE 4 hour workshop that will give you an overview of the tips and strategies you need to market your skills and experience to Canadian employers. My name is Winnie Furber, and I am an employment counselor with over 10 years' experience helping professionals get their careers back on track. I know what it's like to struggle to find a job, and I know what to do to succeed at it. I emigrated to a country where I didn't know the language, didn't have my credentials recognized, and didn't have the right experience. When I came back to Canada, I had to start from scratch. Within a month I was working at the most prestigious employment agency in Vancouver.

I specialize in helping professionals who are used to making a high income and having employers seek them out, but who have found themselves in uncharted territory searching for work. They are not used to marketing themselves and are in jeopardy of losing their confidence - and that is a career-killer. I have a tried and true job search system that will help you get your career back on track.

Are you struggling to find work in your career and considering taking a job - any job? There's a high price to pay for working a low-paid job!

Mary arrived to Canada as a high end technical sales representative with 15 years of experience and a Masters in Chemical Processes. Like many immigrant professionals, she was told she would need to take a customer service job to gain Canadian experience.
When I met Mary she was deflated and frustrated. She had come to Canada as a highly skilled migrant, but was not able to put her skills to use. She came to me asking for help putting together a customer service resume - I refused to help her write a resume for that kind of job. Instead, we worked together on strategies and techniques for career success. A few months later Mary was offered a job in her field with a salary range of $80,000 to $90,000 plus commission and other benefits.
If Mary had taken a customer service job for even a couple of years before going after a job worthy of her, she wouldn't have just been wasting her time.
She would have lost out on $160,000 - $200,000 had she waited only two years.
Working retail or driving a taxi will not get you back into your profession. A professional job search that targets the hidden job market will.
You need to create a plan and work it, and you need to understand the Canadian employment culture – know what employers are looking for and how to stand out.
The workshop will cover the 6 secrets of career success in Canada:
#1. Canadian Employment Culture – what employers want and what your obstacles are

#2. The Hidden Job Market – 80% of jobs are not advertised, so book your own interviews

#3. The Art of Networking – authentically connect with employers

#4. Resumes and Cover Letters – learn how to stand out from the pile

#5. Interviews – walk in confident and walk out with multiple offers

#6. Salary Negotiations – get the best salary and best perks you can
Get the education that didn't come with your degree.
To get to the conference room from the ground level, go to the Grand Court. Take the elevator near the Forever 21 to floor OG. Immediately out of the elevator turn left, and then right down the hallway. You'll see the AIP banner down the hall next to the room. If you have any trouble finding the room, you can go to any customer service desk for directions.


Metrotown Ground Floor - go to the elevator by Forever 21: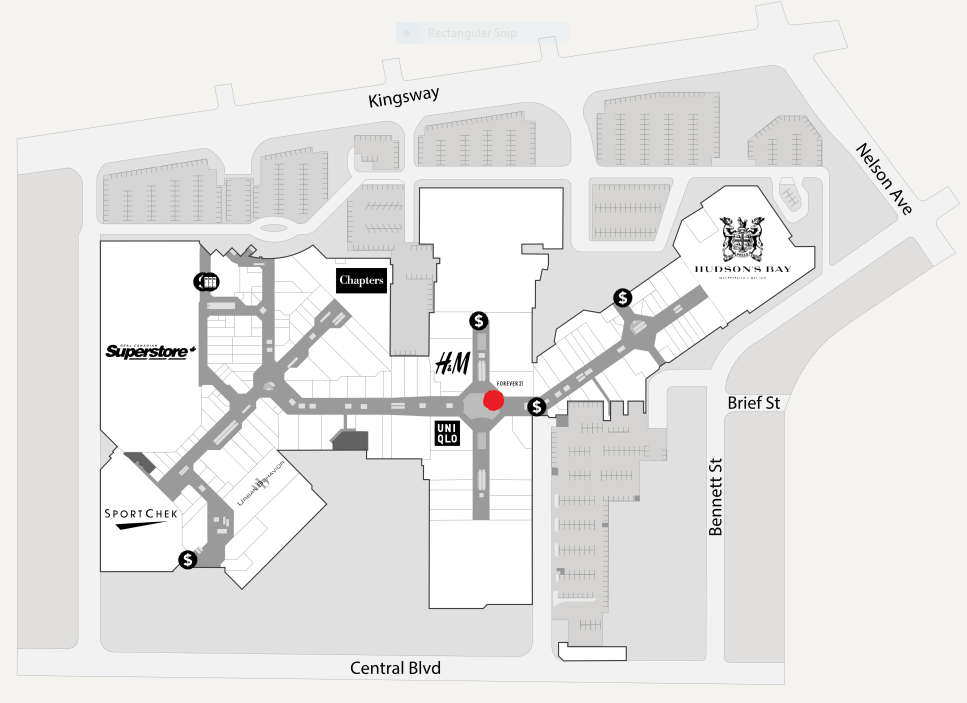 Take the elevator to Floor OG (Office Galleria) and exit to the left.