The 7 Cosmic Laws: Deepening the Andean Teachings with Jhaimy Alvarez-Acost...
Description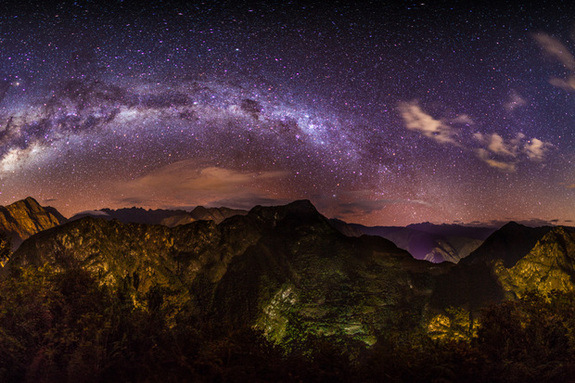 Join us for the 3rd segment of our ONLINE program focusing on Deepening the Andean Teachings: Working with the The 7 Cosmic Laws and how to apply the wisdom of these sacred teachings in our every day lives.
Connecting to our hearts, to Mother Earth and to the Cosmos, we remember and integrate the traditional knowledge of the Andes which has been passed down through generations since time immemorial. This program is an excellent foundation that will give you strong roots within the Andean teachings while learning within a supportive community that can support you on your personal path of self-discovery.
Each week will build upon the last as Jhaimy shares teachings connected to:
The history/context for the 7 Cosmic Laws and how these universal teachings have been interpreted and practiced in the Andes for thousands of years.
Discussion and sharing of contemporary applications of the principles for the times that we are living in today.
How to work with the 7 Cosmic Laws to step more fully into Ayni (right relationship) allowing for healthy and thriving relationships with ourselves and the world around us.
Discovering how through working with the 7 Cosmic Laws we are able to bring these alchemical teachings into our own lives to move into a deeper level of awareness and understanding around how we are co-creating with the Cosmos every moment of every day.
Have the opportunity to put into practice spiritual processes designed to deepen our connection to our heart and to the Natural Laws of the Cosmos of which we are all a part of.
Each evening teaching will consist of an opening prayer, Andean Wisdom Teachings as well as time for Q&A. Everyone welcome, no experience necessary as these teachings are available and accessible to all. Being live on the calls is best, although if you can't make it live we will send a MP3's recording a few days after each session.
Online Dates:
9 week series
Wednesday nights 7- 9pm PST
Runs February 7th to April 4th, 2018
(Registration closes February 7th at 5pm)
$322 Regular*
$277 Youth/Elder
*Munay Space Membership discounts of $273, $257, $225 or FREE apply. Find details at: http://www.munayspace.com/membership
To avoid paying fees with Eventbrite and to pay by interact e-transfer or cheque please contact bookings@childrenofthe7rays.com for more information. Payment plans are also available.
A portion of all proceeds goes to the C7R Foundation to support Community Projects in Canada and Peru.
What is required:
We will be using the Zoom.us platform. If using your computer please follow the link provided once registered, or, download the free app if you wish to use your phone or tablet. You will need a stable internet connection to participate.
Please note that these teachings are "in the present moment" to allow for the most interaction between participants and Jhaimy as he shares this knowledge within the circle in a traditional format of oral history and story while allowing time for questions and answers.
About Jhaimy Alvarez-Acosta:
Jhaimy Alvarez-Acosta is a Traditional Curandero and wisdomkeeper from Cusco, Peru and is best known for his heart-centered approach to ceremony and healing, supporting liberation from limitations and connecting to heart and purpose. www.childrenofthe7rays.com

"From the moment I first met and experienced Jhaimy, I felt his heartfelt caring, sincerity and genuineness in the offering of his wisdom & teachings. He has the ability to calmly listen deeply from a solid sense of who he is authentically, which can be witnessed when he is answering various inquiries about path work. This resonance of authenticity from Jhaimy underscores the sensing of a deep integrity in which he approaches & receives others who seek his teachings. Overall, it has been a most supportive and positive experience personally for me, because this experience has reflected and confirmed for me, my own path work. To feel the majesty of the Eagle & the Condor working together has brought my Heart & Soul much Joy!" Sylvia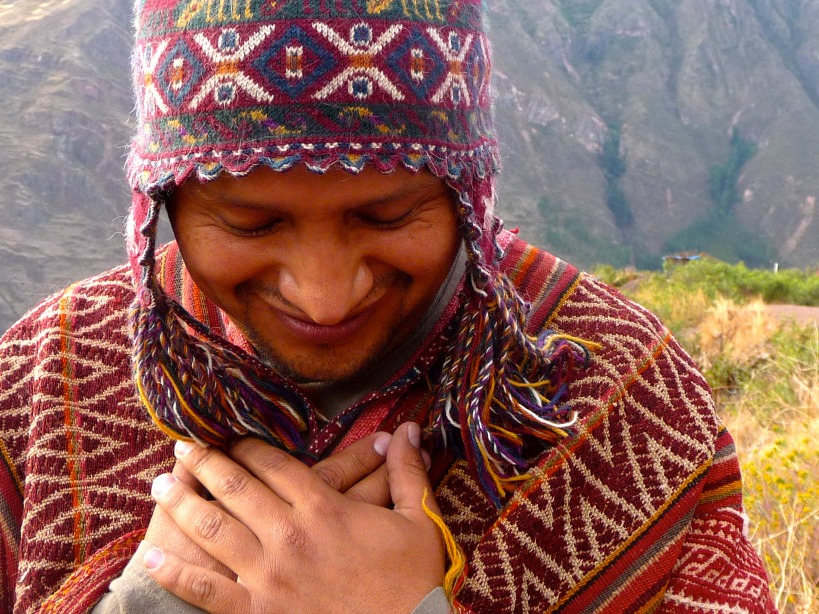 Date and Time
Refund Policy