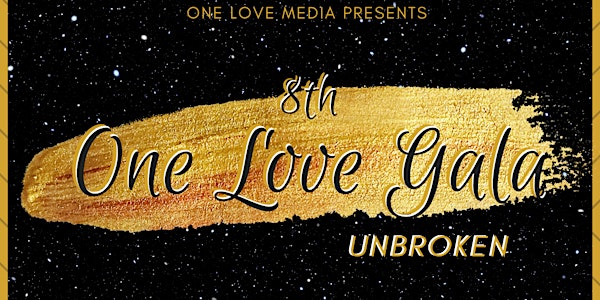 The 8th Annual One Love Gala and Awards: Unbroken
The One Love Gala celebrates the successes of Chaplains and Inmates in and out of Canadian Prisons.
When and where
Location
Elite Banquet Halls and Convention Center 1850 Albion Road Toronto, ON M9W 5S8 Canada
Refund Policy
Contact the organizer to request a refund.
About this event
The Gala is a fundraiser for Interfaith Prison Chaplaincy. The gala was born in a moment of inspiration eight years ago when Chaplaincy was under some serious threat in Canada.
The One Love Gala serves as a keystone for the Chaplaincy community to collaborate and go beyond simply advocating for the continuation of the crucial services in Canadian Prisons to one that celebrates Chaplaincy and it's ability to rehabilitate incarcerated individuals.
This year's theme is the Unbroken!
It will be an evening of speeches from chaplains and ex-inmates, award presentations, testimonies from Interfaith Chaplains and political leaders, an exquisite dinner, live entertainment, and a silent auction. Our Keynote address is Dr. Hamid Slimi. This is an event you do not want to miss.
We can only learn to love if we are prepared to forgive and be forgiven.
Dress Code: Formal Gala Wear. Color: Any
Hash tag: #OneLove2020
Website: https://onelovegala.org
Facebook: https://www.facebook.com/OneLoveMedia/
AGENDA
6:00 p.m. Socializing; Appetizers and Silent Auction
6:45 p.m. Welcome Speech, MCs of the evening Riyad Mohamed-Master of Ceremony, internationally celebrated, multiple award-winning media personality and Lubna Alli of U of T
7:00 p.m. Dmitri Kanovich Presentation and Musical Performance - Founder of Looking at the Stars
7:15 p.m. Awards Ceremony
7:30 p.m. Dinner: Indian Halal Buffet
8:30 p.m. Keynote Speaker: Dr. Hamid Slimi
8:45 p.m. Awards Ceremony
10.00 p.m. Silent Auction
9:10 p.m. - 1:00 a.m: Entertainment
Live Performance - Raj Naiken
After party all night! - DJ Ravi
Door prizes
Silent Auction: Sponsored by Silent Auctions Canada, http://www.silentauctionscanada.com/
Funds raised will go towards the registered charity, Looking at the Stars Foundation - A charity that provides free classical music inside prisons and hospitals. http://lookingatthestars.org/ and thefeatchildren.org
For more details about the One Love Gala, please visit https://www.onelovegala.org/