Description

When you visit The Alice Sanctuary, you'll know right away that this is a special place. Our sanctuary is home to rescued cows, pigs, goats, turkeys and other farm animals - and each has a special story. Their stories of struggle and survival, against all odds, give the public insight into the realities farm animals face in the modern factory farming industry, but also introduce us to inspring individuals through their heartwarming tales. Animals who began their lives abused and neglected now spend their days digging in the dirt, basking in the sun, and napping in the straw. Each animal is given the freedom and attention needed not only to recover but to thrive.
During your visit to our sanctuary, you will take a 2 hour walkthrough with the founder of The Alice Sanctuary, meeting the animals along the way. After the walkthrough there will be a break for a plant-based potluck lunch, followed by a walk around and sit down with the animals. Tour content is appropriate for all ages, however, the tour can be long for little ones as we have a lot of acres to walk through from 11 am to 1 pm and then more animal interaction following lunch. For this reason we will be limiting the number of children on each tour.
Because these tours help us generate much needed funds for resident care, we ask for a minimum donation of $10.00 per tour participant for public tours.
** PRIVATE TOURS: Private tours are a great option for large groups or families that would like to spend the day together. Please email tours@thealicesanctuary.org for more information.
Disclaimer: The Alice Sanctuary is not a petting zoo. While we encourage respectful interaction, the Alice Sanctuary is a safe and secure space for our residents, and as such, all interaction is done at their discretion.
PLEASE NOTE - EVERY GUEST (including children) MUST HAVE A TICKET
Directions (along with a visitors package) will be provided by email after you purchase your ticket
Info:
- Tours run Saturdays from 11 am - 3 pm. Plan to arrive 15 minutes early
- All guests 18 or older will be required to sign a liability waiver upon arrival at the sanctuary. Anyone under 18 will need to have a waiver signed on their behalf by a parent or guardian. If you are bringing children to the sanctuary who you do not have guardianship of, please email tours@thealicesanctuary.org for a copy of the waiver to have signed before the tour
- We do not have an ATM on site, so please bring cash with you if you wish to purchase TAS merchandise
- Water must be in a stainless steel or plastic container to accompany you into the animal areas
- At 11 am we will begin our 2 hour walkthrough. You will be introduced to all of the residents and have an opportunity to hear their stories
- At 1 pm there will be a break for a plant-based potluck lunch. Please bring an item to share with the group. Out of respect for our residents, we ask and appreciate that all foods you bring be animal product free. We always provide vegan burgers (sorry, no gluten free options).
- AT 2 pm you are welcome to walk around and sit with the animals you have gotten to know a little bit about.
What to bring with you:
- a hat
- closed-toed shoes. Visitors not wearing fully enclosed shoes will be denied access
- sunscreen
- long-sleeved shirt (to help protect from the sun)
- a sweater (the weather cools unexpectedly)
- hand wipes and hand sanitizer
- plenty of water in non-glass containers (we do not have drinking water available on site)
- so that we are as environmentally friendly as possible, we ask that you bring your own plates & cuttlery
We look forward to seeing you at one of our tours
this summer - The Alice Sanctuary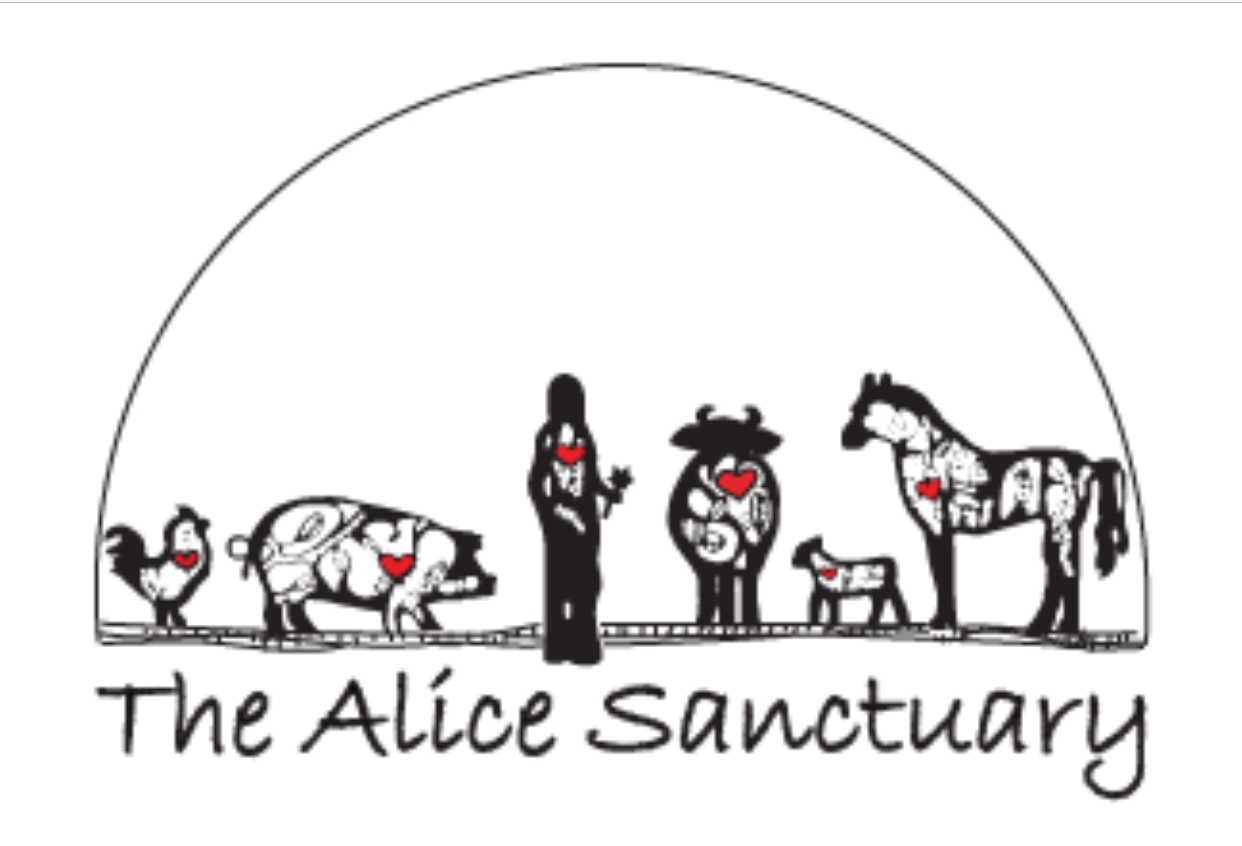 "There are many avenues by which we come to open our hearts to the suffering of animals. Some people are moved by words, others by images. Some by witnessing the trauma that animals experience, and others through making a connection with individual animals. In that regard, sanctuaries protect animals in more ways than one. Not only do they offer safe haven for the animals who live in them, but they liberate even more by allowing visitors to connect with the animal residents, who in turn create more compassionate humans" - weanimals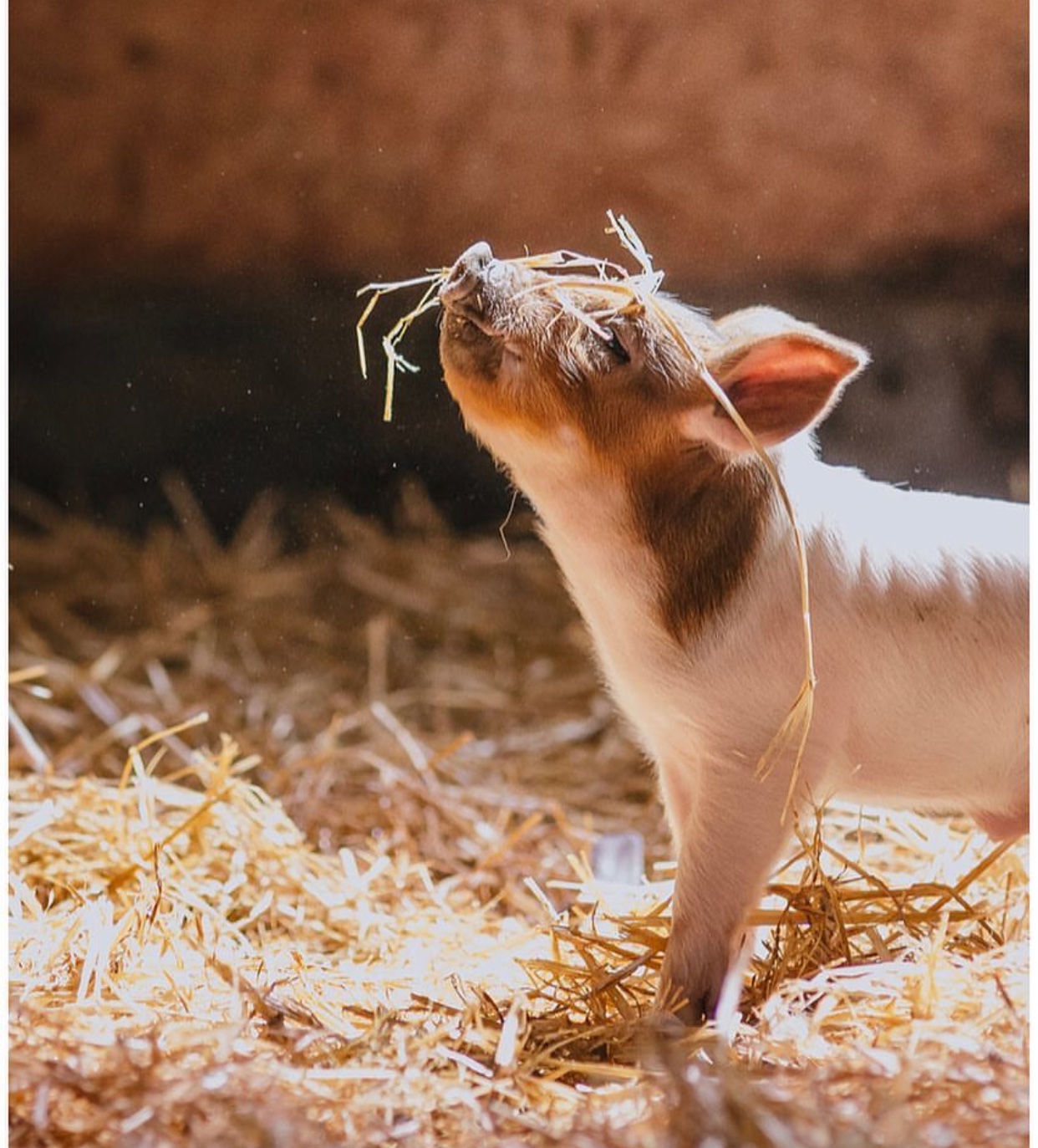 Date and Time
Location
Refund Policy