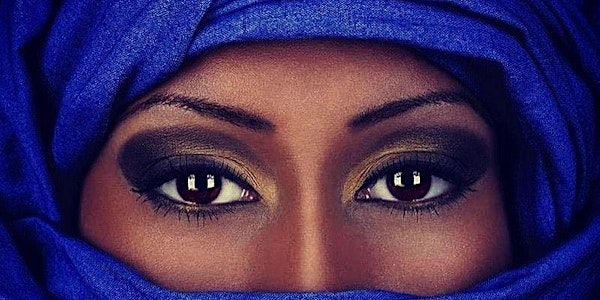 The Annual Black Tie Beauty of Africa Gala
The Annual Black Tie Beauty of Africa Gala is the International Platform for all things African. Featuring: Canada's Miss Beauty of Africa
When and where
Location
Festival Hall In Inglewood 1215 10 Avenue SE Calgary, AB T2G 0W6 Canada
About this event
The Annual Black Tie Beauty of Africa Gala is the International Platform for all things African. The goal of the Gala is to connect North America to African Product, Information and Culture.
The highlight and most anticipated part of the Gala is The Canada's Miss Beauty of Africa Pageant 2022!
We invite you to come and support 15 Young African Women represent their countries intellectually and creatively on the runway!
Our Mission, Vision and Values are simple: We wish to portray Africa in a positive light to the world. In doing so we strive to enrich the cultural fabric of Canada. The Gala is open to all Canadian Citizens and Residents. It promotes a multi-cultural society in Canada and is in line with supporting Canada's multicultural values. 
The Gala caters to all things African related! Our goal is to ensure that the whole world sees and talks about Africa in a positive manner, to make sure young Africans are inspired and have mentors they can relate to and among many other things, to cultivate a sense of hope and security in Africans within Canada and all over the world!
We are fundraising for our Educate An African Girl Campaign! All of the Non profit's efforts are to support the empowerment and education of African girls and women living in some of the poorest regions in Africa who struggle to access basic human needs.
Our Organization has hosted Three Successful Black Tie Beauty of Africa Galas in Calgary; 2016, 2017 and 2018. Featured on the Front page of the Metro Newspaper, Calgary Herald, CBC Radio Station and many more Media Outlets!
To read more about our Cause and Organisation Visit us on our website www.beautyofafrica.ca
What to expect? 
* Energetic Hosts
* Canada's Miss Beauty of Africa 2022
* African Inspired Performances, Award Winning DJ and Special Guest Speakers
* African Inspired Businesses and Organisation Showcasing their products and services
We look forward to your support and attendance at our 4th Annual Black Tie Beauty of Africa Gala 2022!