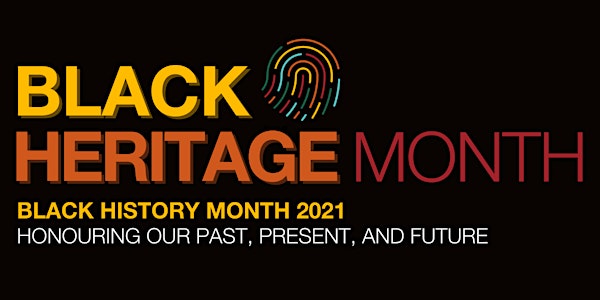 The Anti-Black Racism Workshop with Selam Debs
Through the Anti-Racism Workshop with Selam Debs, she will speak from her lived experience as a Black Ethiopian Womxn.
Refund Policy
Contact the organizer to request a refund.
Eventbrite's fee is nonrefundable.
About this event
Through the Anti-Racism Workshop with Selam Debs, she will speak from her lived experience as a Black Ethiopian Womxn and her study in Anti-Racism, Anti-Oppression, Black Sovereignty and Critical Race Theory.
We will reveal critical race theory by gaining a better understanding of how we got here by unraveling Canada's colonial history which includes the cultural genocide of Indigenous peoples, the enslavement of Black people in Canada for two centuries and racist immigration policies. Recognizing that anti-Black racism is a public health crisis in this Country and Globally.
From this foundation of awareness, we will look at how the construct of whiteness impacts our institutions, governance, access, wealth and who holds power. This power translates to directly to anti-Black racism and oppression in our systems of education, criminal justice, health, income, and housing.
To better understand how anti-Black racism is experienced daily, we will unravel unconscious and implicit bias. We move out of the good/bad binary and start to ask, "not if racism and oppression exists" in our workplaces, institutions and communities, but rather "how it exists." From this awareness we begin to acknowledge the deeply ingrained beliefs and biases we hold consciously and unconsciously recognizing that we are all swimming in the same water that tells us "white is superior and anything divorced of whiteness is inferior.
Although these conversations are uncomfortable, Selam will help you lean into them to move from being "not racist" to being "antiracist." The weight of this work cannot be held on the shoulders of Black and racialized folks as it is essential for white folks and those who hold power, privilege and influence to help dismantle systems of oppression. Taking this type of accountability ensures that you are not asking Black folx to teach you but investing the time and energy to become more aware and educated.
Becoming an antiracist is the work of becoming a better human to other humans. It is a lifelong journey, one in which Black and Indigenous folx are decolonizing themselves from this internalized racism. And in which white folks are learning to become aware of how their whiteness, privilege, and history impacts who they are today, the decisions they make, how they see the world and how they impact those around them.
Selam will guide this unlearning and learning into a discussion that asks revealing questions to initiate the inner work. What part of our untold history in Canada (Turtle Island) has impacted you? What does it mean to be white? What does anti-Black racism look like? What are the unconscious biases you hold? Why do these conversations make us feel so uncomfortable? What is actually beneath this discomfort? What does it mean to be racist? What types of microaggressions are you committing unconsciously or consciously?
And most importantly, how do you benefit from an anti-Black society?
And what are you willing to change or unlearn to create a more equitable workspace, learning environment, institution and community?
These discussions will allow for more courageous conversations and a way to start to create tangible change towards being an accomplice and an antiracist.
Learn more about Selam Debs on www.selamdebs.com and on Instagram and Facebook @selamdebs. Continue to learn more through the Antiracism Community Collective on FB & IG.
Selam Debs is an Ethiopian-Canadian who was born in Amman, Jordan, grew up in the projects of Regent Park & Scarborough, a mother of a 14 year old boy, the owner of Juici Yoga studios in Waterloo, a yoga & meditation teacher, a Lululemon Ambassador, a Holistic Life Coach, Reiki Master, singer, songwriter and poet.
Selam is most passionate about advocating for rights of BIPOC -Black, Indigenous and People of Colour, the upliftment of Black voices and the importance of educating our communities on racial inequities, inclusivity and social justice.
As a survivor of abuse, Selam believes that healing and thriving is our birthright through accessing therapy, coaching and by telling our stories.
What she knows for sure is we need to collectivity speak up to inequality and social injustice and share our stories to change the narrative, our community and the world.