Join acclaimed pianist Larry Weng live from NYC in a lecture-recital on the music of romantic giant, Johannes Brahms
About this Event
This is a VIRTUAL recital. You will receive the link for the concert at 6 PM (Pacific) // 9 PM (Eastern) in your email on Fri. January 29th, 2021.
What was it like to compose within the 50 years that followed the deaths of Mozart, Schubert, and Beethoven? Take the journey with us and acclaimed New York based pianist, Dr. Larry Weng. There will be a 20-minute concert chat followed by a performance of Brahms' Third Piano Sonata.
Your contribution goes to support the artist and Müzewest Concerts' educational engagement programs during this challenging time. Thank you for your support.
For the optimal listening experience, headphones are advised.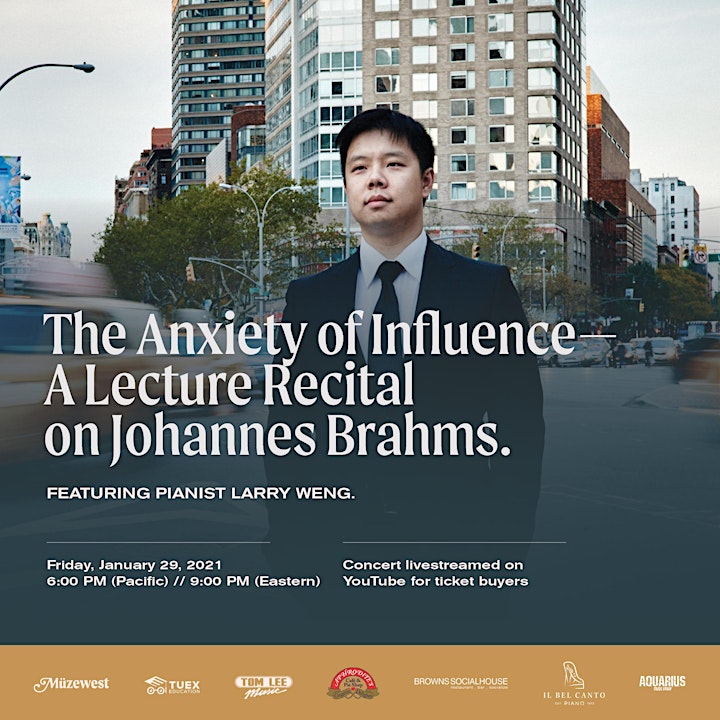 Date and Time
Location
Refund Policy