Description
Join us at the Inner Arts Collective for a workshop facilitated by Mary C. Davis, Holistic Business & Prosperity Trainer/Coach (www.theprosperoushealer.com)


DESCRIPTION:
Participants will learn proven, practical, effective strategies to engage and enrol clients, and how to use these strategies in aligned, inspired, creative ways.

This half-day training workshop is for coaches, therapists and wellness professionals who a) are just starting their practices/businesses and want guidance on how to start developing their client base; or b) have been operating a wellness practice/business for a while, but want to have a more stable client base and more consistent, growing revenues.
Topics covered in this workshop include:
how to tap into your own inner guidance and connect energetically with the clients who are seeking you;

how to develop a client niche profile to clearly attract those you're meant to serve;

what types of marketing/sales strategies are most effective for creating stability and growth in your practice/business;

two highly effective strategies for engaging with prospective clients and enrolling them into your services;

how to manage and align your energy to allow these approaches to be successful.
Workshop attendees will participate in exercises and receive direct training, coaching and notes to help them integrate and apply what they are learning.
ABOUT MARY: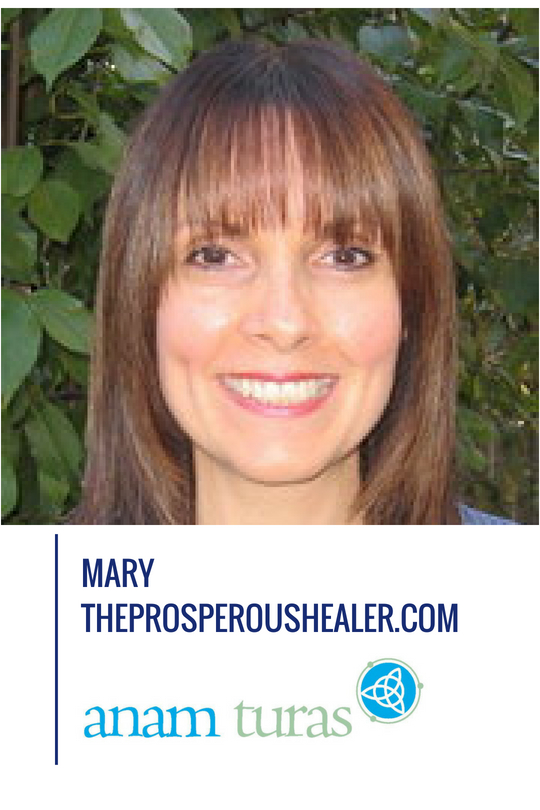 Mary C. Davis is a Certified Business Coach, Trainer, Prosperity Guide, Business Intuitive and Spiritual Healing Facilitator who helps coaches, therapists and wellness professionals attract clients and create prosperous, fulfilling businesses with ease and joy.


She is the creator of The Prosperous Healer's Path™, a training and coaching process that helps wellness professionals to:
learn and apply practical business-building strategies, effectively and authentically;


clear mindset blocks, use conscious creation methods and develop inner mastery; and



harness the power of their own spiritual truths, values and inner wisdom to support their business growth.
Results include an abundance of money, clients and fulfillment.
With more than 25 years of experience in marketing, sales, communications and management, Mary has played a leadership role in generating over $30 million of revenue for health care and social service organizations. She also has extensive training and experience in professional coaching, training, metaphysics and spiritual/energy healing modalities.

COST:
$47 for IAC members | $97 for non-members
The net proceeds from this workshop will support the vision and work of the Inner Arts Collective to strengthen its foundation as a healing hub for the new millennium, bringing health, energy and personal development opportunities to our communities and the planet.
BONUS:
Register by Sept 1 to receive your bonus "Landscape of Abundance" Kore Changes palmistry package (value $97)
Through reframing our beliefs of limitation into positive intention and affirmation, we shift our internal dialogue and harmonize with the law of attraction and abundance. "Landscape of Abundance" uses palmistry to understand how our sense of purpose, stress, and wellness are influencing our experience of satisfaction, and thus abundance. This understanding reveals the pathways available to us to transform stress and challenge into evolutionary opportunities for deeper personal fulfillment and TRUE prosperity!
Session includes an ink print analysis, virtual strategy session, and personalized report.
About Melanie, BHSc., RM(T)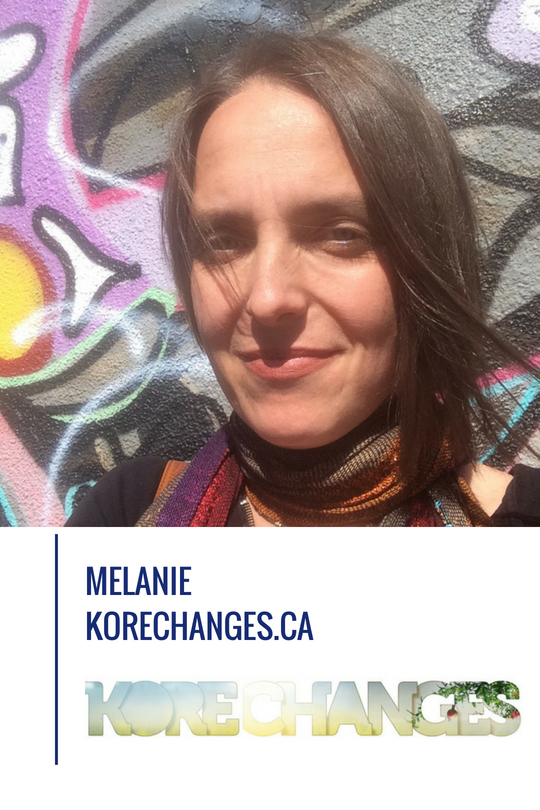 Melanie (korechanges.ca) has been reading hands for individuals, families, and organizations for over 20 years. In her eyes, we are nature - and palmistry is a map of our landscape in this life. Our hands offer insights so we can tap our gifts and experiences to be the best we can be. Co-Founder of the Inner Arts Collective, Melanie has worked with dozens of healing arts practitioners to help them thrive in their practice, and evolve as a community.