The Art and Science of Presentation by Design
Description
Can't make it May 28th? Sign up for the next offering on June 20, 2018

The goal of this day is to provide evidence-based strategies and insights for designing and delivering effective and engaging materials for presentations. Whether you are a teacher, trainer or professional, understanding how to enhance your message for focus, clarity, and engagement will help your audience retain information for the long-term.
Note: Please bring a laptop to fully participate in workshop activities. Enrollment will be limited to 25 participants.


---
9:30AM–10:00AM Breakfast (provided), introductions
10:00AM–12:30PM Workshop Part 1: Presentation Structure, Story, and Message (led by Dr. Joe Kim)
12:30PM–1:30PM Lunch (provided)

Lunchtime special guest speaker, Laura Cole: "Think before you speak: the art of presentation delivery"

1:30PM–3:30PM Workshop Part 2: Multimedia Design Principles for Effective Slide Design (led by Dr. Barb Fenesi)
3:30PM –Closing Remarks
---
Workshop
Think about the boring, confusing, and disorganized presentations that you have sat through (and delivered) that failed to connect with the audience. Applying findings developed in controlled-lab and classroom-based studies can lead to improved presentations which translate into durable learning that extends from short-term memory to long-term retention. Unfortunately, many presenters have little understanding of the underlying multimedia learning principles that can guide attention, memory and learning. This hands-on workshop introduces the importance of creating a "story structure", key design principles, and a practical plan for delivering presentations with a cohesive message.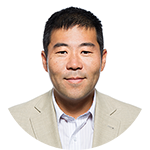 Dr. Joe Kim is an Associate Professor in Psychology, Neuroscience & Behaviour at McMaster University. He coordinates the innovative MacIntroPsych program, directs the Applied Cognition in Education Lab and organizes the annual McMaster Symposium on Education & Cognition. His research interests include mutlimedia learning principles and evidence-based approaches to education and training. Follow him on Twitter @ProfJoeKim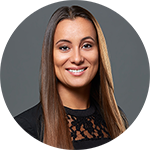 Dr. Barb Fenesi is an expert in multimedia design learning principles and has published widely in education and cognition. Currently, she is a postdoctoral fellow in the NeuroFitLab in the Department of Kinesiology at McMaster University. She applies her background in cognitive psychology to better understand factors that promote brain and body health and uncover evidence-based strategies that promote memory and learning across the lifespan. In July 2018, she will begin her appointment as a Canada Research Chair in Education at Western University.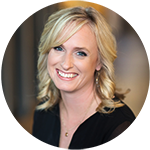 Laura Cole is a sought-after keynote speaker known for her engaging speaking style that enables her to quickly build rapport with any audience. She has spent the last 15 years perfecting her presentation craft which she now passionately shares with other professionals who are looking to master the art of presentations and public speaking. Laura's models are inspired by experience and proven by research. Laura is the co-founder of Your Latitude and a business professor with McKeil School of Business, Mohawk College. You can connect with Laura at www.yourlatitude.com
Lunchtime Presentation: "Think before you speak: the art of presentation delivery"
Workshop participants will learn practical techniques to use when preparing for their presentation so they will not need to rely on word-for-word scripted notes, allowing them to connect with their content and their audience in a more meaningful way at the time of delivery. Proven strategies to stay calm and mindful during the presentation will also be explored.