Description
The goal of this afternoon is to provide evidence-based strategies and insights for designing and delivering effective and engaging materials for presentations. Whether you are a teacher, trainer or professional, understanding how to enhance your message for focus, clarity, and engagement will help your audience retain information for the long-term.
---
1:00PM–2:45PM Workshop Part 1: Presentation Structure, Story, and Message (led by Dr. Joe Kim)
2:45PM–3:00PM Refershments (provided)

3:00PM–4:00PM Workshop Part 2: Multimedia Design Principles for Effective Slide Design (led by Dr. Joe Kim)
4:00PM –Closing Remarks
---
Workshop
Think about the boring, confusing, and disorganized presentations that you have sat through (and delivered) that failed to connect with the audience. Applying findings developed in controlled-lab and classroom-based studies can lead to improved presentations which translate into durable learning that extends from short-term memory to long-term retention. Unfortunately, many presenters have little understanding of the underlying multimedia learning principles that can guide attention, memory and learning. This hands-on workshop introduces the importance of creating a "story structure", key design principles, and a practical plan for delivering presentations with a cohesive message.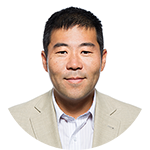 Dr. Joe Kim is an Associate Professor in Psychology, Neuroscience & Behaviour at McMaster University. He coordinates the innovative MacIntroPsych program, directs the Applied Cognition in Education Lab and organizes the annual McMaster Symposium on Education & Cognition. His research interests include mutlimedia learning principles and evidence-based approaches to education and training. Follow him on Twitter @ProfJoeKim