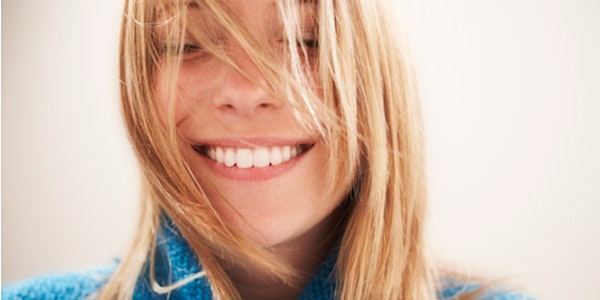 The Art Of Being H(YOU)man - Setting Life Changing Boundaries
Refund policy
Contact the organizer to request a refund.
Eventbrite's fee is nonrefundable.
The Art Of Being H(YOU)man - Setting Life Changing Boundaries
About this event
"Love yourself enough to set boundaries.
Your time and energy are precious.
You get to choose how you use it.
You teach people how to treat you by deciding what you will and won't accept"
~ Anna Taylor
Soul Sisters, I don't know about you but there was a time when I was terrible at boundaries...it seemed like I would let anyone and everyone just walk all over me.
And even though I wanted to speak up, I never did!
It made me miserable and resentful and I ended up not liking myself even more.
And if I ever did try to assert myself...it felt like all hell broke loose!
I just could not understand what I was doing wrong!!
No one had ever taken the time to really share with me how to set a boundary - and on my own, I was messing it up pretty badly!!
If you can relate, then let me give you hope...It doesn't have to be that way!!
It is possible for you to first, find what boundaries are the most important to you, and then find the courage to actually speak up and hold those boundaries in place!
So grab a cup of coffee and join me as we learn
*what stops us from having good boundaries
*the 4 boundary patterns and which one we fall into
*what it requires to know and hold our boundaries,
and
*how to communicate out boundaries to others!
This event is hosted by Meg Heppner
Meg is a life coach, podcaster, hypnotherapist and event host that is passionate about walking with people who want more out of life than just the status quo!
She believes that life doesn't have to work out exactly the way we think it "should" in order to be enjoyed and that people don't have to be perfect in order to be loved.
She believes that we all have the voice of truth inside of us but sometimes it can be hard to hear. And most importantly that we must live between the tension of accepting the things we cannot change and taking massive action on the things we can!
Meg creates spaces where women can slow down and process all the things that are influencing and controlling their lives - their everyday thoughts, emotions, and the stories they have been telling themselves.
Spaces where they can look at their inner world, gain valuable insight and then reclaim their personal authority, and make conscious decisions that transform the way they experience their lives!
Through one on one coaching, group coaching and workshops Meg helps women show up in the world with more love, and less ego, more compassion, and less judgment, more vulnerability, and less shame, more emotional agility and less fear!
Meg is also the current Branch Director of South Surrey/White Rock for Happy Healthy women.
Meg lives in BC with her husband of 22 years, two teenage boys and their little dog Charlie.
To learn more about Meg and her business, visit her website ​www.megheppner.com