Description
The Art of Captivating Your Audience: Body Language - How you say it matters (3-part series)
In this 3-part workshop series, Alvin Pilobello will guide you through the external (verbal, non-verbal) and internal (emotional intelligence competencies) that play a big part in how we engage and captivate people in our professional and personal lives.
Workshop 01: Meaningful Conversations - What you say matters
Workshop 02: Body Language - How you say it matters
Workshop 03: Self and Social Awareness - What you think matters
Alvin is not your typical powerpoint presenter. He uses experiential activities to empower participants to identify and apply learnings directly to their individual contexts and life situations. Through small-group discussion formats, and optional big-group sharing, participants will learn from the wealth of wisdom and experiences of everyone else as well.
In this session, you will:
Build awareness of self and others, and learn to apply it effectively to create meaningful conversations with people, when in crucial conversations.

Learn techniques to listen effectively, even if you're not feeling engaged or interested - let's face it, some people are more engaging than others.

Emphasize your words by learning how to harness your body language, whether to an audience of 1, or an audience of 50.

Practise mindfulness and mindset-shifting techniques in order to create the impact that we want, when we communicate.

Handle crucial (high stress) conversations with more calm and consideration.
---
About Alvin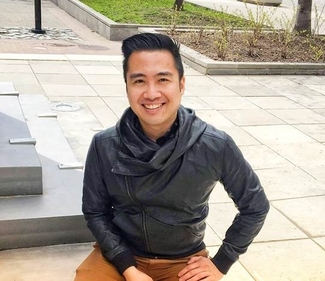 Alvin Pilobello guides his clients through 1-on-1 coaching and experiential workshops to overcome professional relationship-based challenges through making emotionally-intelligent (EQ) decisions. He specializes in integrating verbal, non-verbal, and EQ competencies to help people deliver intentional and impactful projects.
Over the last 10+ years, Alvin has served global clients in engineering infrastructure projects, improved the confidence of thousands as a salsa dance teacher, and produces professional development programs for environmental professionals across the USA and Canada.
As a trained coach (the Coaches Training Institute in Toronto, the USA, and Spain) and workshop facilitator, Alvin believes in 'meeting people exactly where they are', to make sure that participants can apply their new skills right away
---
What is Spotlight?
We know that staying up to date on today's big ideas and tomorrow's big trends is a job in and of itself.
As the world's first working, learning and growing store – we are excited to introducing Spotlight: a new community gathering and learning space. Spotlight will engage communities with knowledgeable experts to both inspire, inform, motivate and educate.
Spotlight is a space accessible to persons that use mobility devices. We encourage people from all backgrounds to participate in our public programming