Description
We are very proud to partner with two incredible gentleman to bring you October's workshop....
THE ART OF DECLUTERING
#ArtofDecluttering #recharge #lifehacking #lifestyledesign #spark #energize #empower
We know that life gets messy, especially as winter approaches and days get shorter. Despite your best intentions, things start to slowly unravel over time and commitments start getting in the way. New projects happen. Laundry happens. Errands happen. Your best friend's wedding happens and there is not enough time, energy, or willpower in your day to do something about it.
Clutter takes many forms: what you are eating, what your desk looks like, what commitments you've taken on, and who you surround yourself with, just to name a few.
We know you're up to big things in life, and we want to support you in getting rid of the non-essential, and focusing on that which contributes the most to your goals and aspirations.
Why Decluttering?


When your home is cluttered, it's more than an esthetics issue, what diminishes is workability: you can't find where things are under piles of stuff; hosting a last minute gathering at home requires either more work just to clear the space; or you're not able to relax at the end of the day.
Decluttering is not about tips and tricks, it's about taking actionable steps towards increasing the workability of your life.
This workshop is designed to give you an opportunity to deal with the clutter in your life. You will have the opportunity to look at clutter in your communication, your productivity at work, your headspace or other areas that matter to you. You will also learn tools to see what and where the clutter is and what to do about it.
What does this evening look like?
- A balanced approach of engaging group work and individual work using our custom-made workbooks.
- A team of expert facilitators guiding you throughout the day.
- Lots of fun and experimenting with people like you wanting to discover new things to get stuff done.
FACILITATORS
Our facilitators are co-founders of Relearn Habits, an organization dedicated to leveraging innovative learning methodologies to equip people with the ability to design and implement new habits.


David Kohler, Ph.D.
Empowering people to get how awesome and powerful they are is one of David's biggest drives in life. He holds a doctorate degree in mathematics and has been teaching this discipline with students for the past 15 years. In the past 3 years, he has taken on to expand his education mission and now trains other educators and is also a coach for personal training and development. David strongly believes that the time is ripe for a revolution in education and he has received several awards for his innovative teaching methods. His secret power: pushing you just out of your comfort zone without you even noticing it.
https://ca.linkedin.com/in/david-kohler-1b25ab5

Cole Nakatani
Cole has a passion for designing and facilitating transformational learning experiences. He is the founder of Ideahack Creative, an innovative digital services agency. He helped launch two innovative courses for first year students and senior students at UBC, and instructed senior level courses on career fundamentals, and personal and professional development.
As a self-proclaimed 'education hacker', Cole has been exploring and testing alternative methods to education and learning that enable post-secondary students, and young professionals to thrive.
https://ca.linkedin.com/in/colenakatani
https://www.instagram.com/colenak/
http://ideahack.com/
http://wewakenshake.com

WHAT IS RECHARGE?
We are a community of inspired individuals elevating each other to maximize our potential in life! A lifestyle design/life hacking movement brought to life through action, intention, dedication and connection.
We believe in taking action (even if it is imperfect) to facilitate growth and bring about change, on being focused on the outcome.

With our mission and values in mind and change as our goal, we will seek out those people who have a unique way of "hacking life" one step at a time, to help us better ourselves and really propel us forward!
Each month, we will be hosting a workshop that aid us in overcoming a challenge, helping us to "level up" or create a profound shift in perspective.

We don't pretend to have all the answers or know exactly how we're going to get to our goal, but together we are going to find a way and have a boat load of fun along the way. We hope you'll join us in creating the best version of our lives, and in turn creatine the future we all wish to live in.
Together we can.
YOUR HOSTS:
Mike Dirks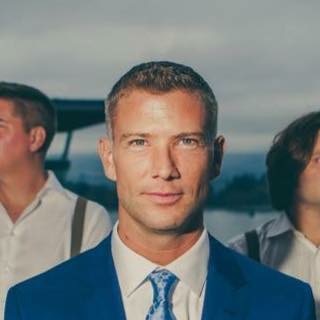 Mike's passion for helping people maximize their potential in life has taken him on a journey crossing many countries and a number of professional roles. This passion was first ignited while working with the aid and relief organization, Samaritan's Purse, in northern Thailand where he taught hill tribe people how to build and use water filters. It then saw him travel to China to teach conversational english to first year university students, helping equip them for international work. His journey would then land him in beautiful Vancouver where he started the personal training and corporate wellness company, West Coast Fitness. His team of trainers helped thousands of people improve their standard of living by increasing their health and fitness level while being supported by a community of amazing people.
But it didn't end there, Mike joined forces with two of his best friends to create a personal development and lifestyle design movement called Recharge, a community of inspired individuals elevating each other to maximize our potential in life.
On the work side, Mike has taken on a new role of Real Estate specialist in Vancouver where he continues to help people live out their dreams by making real estate purchases easy, fun and client focused. You can catch Mike with his wife Jennifer enjoying a workout in the gym, a stroll around Beaver Lake in Stanley Park, or playing beach Volleyball in the summer.
ca.linkedin.com/in/mike-dirks-31a2981a
instagram.com/dirksrealestate
twitter.com/dirksrealestate
https://www.facebook.com/dirksrealestate
Like Wine? Join Jen & Mike's wine club!
https://www.facebook.com/mikeandjenlovewine
Chad Weir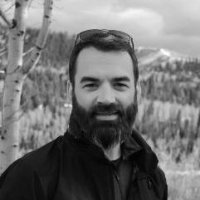 A change catalyst, development specialist, strategic visionary, creative ideator, and athlete. When he is not Recharging, Chad is an strategy and business consultant, project manager, omnichannel marketing specialist and senior events consultant/contractor with a focus on personal development and technology.
A visionary leader, Chad has led a number of change management initiatives in the corporate and philanthropic sectors. Chad has a long-term vision with a unique ability to connect future variables, a process-driven systematic mindset with repeated success leading teams, facilitating complex projects, and delivering results. He exhibits a rare combination of technical virtuosity, uncompromising work ethic, collaborative leadership and strategic vision that allows him to see solutions that make him truly unique. Chad has the ability to effortlessly inspire and mentor others to push boundaries and create desired results while building genuine relationships with stakeholders.
Chad is now aimed at developing his leadership and project management skills while facilitating a conscious global shift in personal and professional development, education and wellness.
An established entrepreneur, Chad founded his first company in 1995. Focus Events was developed to target the corporate, social change, entertainment and the athletic event sectors. Followed by Cognizance Consulting in 2003 a marketing, strategy and business development agency.
Chad also has a background in training and development, outdoor pursuits, technical fabrics, early childhood development, education, coaching, product design, supply chain, emergency management, logistics, health and fitness as well as digital media.
In addition to being a partner at Recharge, Chad is the Principal @CognizanceMedia, Focus Events, @DisruptiveMedia, @TheFellowshipProject and is the Conference Director of BC AMA's Vision Conference.
ca.linkedin.com/in/chadweir
www.instagram.com/chadweir
www.twitter.com/chadweir
We're looking forward to learning, growing and excelling with you! Check us out online and connect with us here:
#Recharge #ArtofDecluttering #mindset #habits #education #Vancouver #yvr #declutter #relearnhabits #life
HEART - instagram.com/rechargevancity
POKE - facebook.com/sparkenergizeempower
TWEET - @RechargeVanCity
INBOX - info@rechargeconference.ca