The Art of Facilitation

Friday, 23 May 2014 at 9:00 AM (PDT)
Event Details



On February 5th, 2014 the Provincial Government announced a new Provincial Domestic Violence Plan as part of a commitment to make British Columbia a safer place for women, children and anyone affected by domestic violence. Following on this initiative, WJS Canada is partnering with Abbotsford Community Services to offer two unique workshops focused on ending family violence and facilitated by Steve and Dorthy Halley of Halley Counseling Services, leaders in the field of batterer intervention for nearly 20 years.
The Art of Facilitation
Steve and Dorthy Halley of Halley Counseling Services, assist the professional in moving from being a well-skilled facilitator into a specialist who understands and can be artful in creating change for those who batter. This 2-day workshop will focus on how to engage those who batter into the change process through relationships, vulnerability and accountability.

May 23 and 24, 2014
Hyatt Regency Vancouver

"Absolutely stellar! I am amazed at how much we were able to cram into just 2 days. There is so much from this training that I can take back and use now. You are both phenomenal presenters and so beautifully invested and passionate. Thank you!"
For more information and to register contact: 

WJS Canada Training Division 
604-465-5515 x116  Fax: 604-465-5520
A Joint Partnership between Private and Non-Profit Organizations.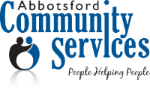 Be advised that this is a highly experiential training that introduces the participant to the philosophy approach of the Family Peace Initiative batterers intervention program.  With the belief that facilitators must be able to lead by example, this 2-day experience illustrates the change process through interactive and personally challenging emotional processes.  All participants will be encouraged to participate to their fullest, but participation is not required.
When & Where

Hyatt Regency Vancouver
655 Burrard St
Vancouver, BC V6C 2R7
Canada

Friday, 23 May 2014 at 9:00 AM (PDT)
Add to my calendar
Organizer

Good people strive to be better.
Learning is more than a lifelong process. It's a lifelong passion. At WJS Canada we engage, educate and empower individuals to maximize their potential through innovative learning.
Mission Statement:
WJS Professional Development provides innovative training to fill job market gaps.
Vision Statement:
WJS Canada is dedicated to providing the highest standard of professional development services in BC.
Strategic Intent
We equip our employees, the employees of other agencies, and individuals from the community with the tools to carry out their professional duties. Our instructors are carefully selected for their teaching skills as well as their knowledge and expertise.  WJS Professional Development is cost effective, embraces current best practices and reflects the highest possible standards.