The Art of Fashion Photography: From Concept to Creation (4303-0018)
Description
On Tuesday, March 6, 2018, join Western Ontario Branch for a feature fashion presentation "The Art of Fashion Photography: From Concept to Creation", at 7 Landsdowne St. Hamilton ON (Cotton Factory Building).
In this workshop, photographer Marta Hewson and stylist Caitlin Allen will talk about the art of fashion photography. They will cover the steps involved in putting together a full production fashion shoot; from devising the initial concept to developing the final creation.

With Marta and Caitlin you will learn the following: Where inspiration comes from, the defining elements of fashion (vs glamour and portraits), how to create a cohesive fashion story, putting a team together, building sets and finding locations, styling, using and making props, and shooting for clients and publication.
Marta Hewson was born and raised in Portugal, and came to Canada to study photography in college. At the start of her career she worked in Toronto and was fortunate to learn under Canada's #1 fashion photographer, for 2 enlightening years. She later moved to Hamilton and opened her studio which now focuses mostly on Model Portfolios, Fashion, Commercial, and Portraiture.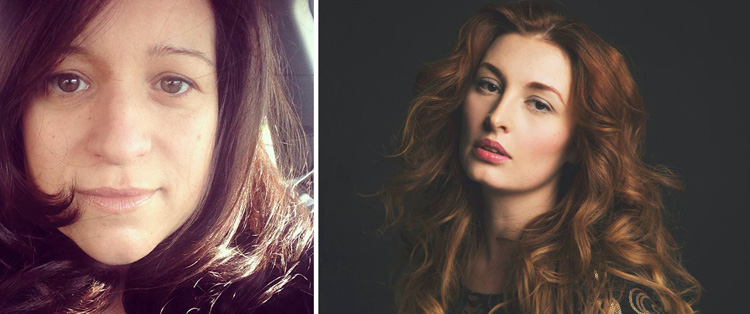 Caitlin Allen (aka Kitty) was born in downtown Toronto into an artistic family, and was often involved in creative projects of various mediums. In 2005, she graduated from the College of Makeup Art and Design and worked as a makeup artist. Through the years, she began incorporating hair styling, wardrobe styling, and image consulting to her work, and with her various experiences was soon helping others realize their visions by orchestrating projects from concept to creation.
Registration at 5:30pm
Presentation begins at 6pm

See you there!
WOB Exec Team



DIRECTIONS TO THE STUDIO: The Cotton Factory Building


7 Landsdowne St. Hamilton ON
(Corner of Sherman and Landsdowne)


Coming From Burlington


Take QEW over the Skyway Bridge towards Niagara
Exit at Nicola Tesla Blvd- Go East (on the left)
Turn SLIGHT LEFT onto INDUSTRIAL DR.
Turn LEFT onto GAGE AVE
Turn RIGHT onto BEACH RD.
Turn SLIGHT LEFT onto LOTTRIDGE ST.
Turn RIGHT onto LANDSDOWNE ST.



Coming From Niagara


Take QEW towards Hamilton
Exit at Nicola Tesla Blvd
Turn SLIGHT LEFT onto INDUSTRIAL DR.
Turn LEFT onto GAGE AVE
Turn RIGHT onto BEACH RD.
Turn SLIGHT LEFT onto LOTTRIDGE ST.
Turn RIGHT onto LANDSDOWNE ST.



In Hamilton


Take Main Street to Sherman Ave.
Take Sherman Ave. North past Barton Street
Go over train tracks
Turn Right onto Landsdowne St.



Parking and Entering


1) Free Street Parking: street parking along Landsdowne, under signs for 1HR PARKING
2) Free Parking lot: Directly across the street from #7, through the gate, in the abandoned building lot with the orange garage doors
3) Free Parking Lot: parking lot entrance is on Biggar Ave. (parallel with Landsdowne on the North Side of the building)
My buzzer is #277 (dial # sign first)
If you have any trouble finding it or using the buzzer, please call me
My phone number is 905-389-5836