The Art of Leadership with Roger Junker & Ross Prendergast - Multicultural...
Description
An event focused on assisting Victoria's immigrant business owners, entrepreneurs, professionals and interested parties to connect with the community of like-minded professionals.
The Art of Leadership
Come and learn about leadership from our expert speakers.
Speakers: Roger Junker & Ross Prendergast

This month our speakers, Roger Junker and Ross Prendergast, will touch upon their vast leadership experiences. They will skillfully detail what we need to learn to become a great leader. They will share extraordinary tips on how to take charge and manage in any professional industry.
Roger Junker, the Store Manager of the newly opened Pandora Save-on-Foods, was born and raised in British Columbia. He started his career in the food retail industry when he worked for Safeway in 1983. After acquiring valuable business experience, he made the decision to further his leadership skills by attending Business School. After his studies, he returned to Safeway where he rapidly advanced through various managerial positions, including Produce Manager / Assistant Manager which is said to be the final and essential assessment to being a Store Manager.
His journey in the Fast-Moving Consumer Goods industry included many of B.C.'s communities such as the Kootenays, Vernon, Surrey, the Head office in Vancouver, Terrace, and eventually to Victoria.
This provided extensive leadership knowledge and skills, which helped him become the store Manager of several Save-on-Foods stores, which eventually culminated in him becoming the store manager at the newly opened Pandora Save-on-Foods. Roger's impressive management track record has allowed him to train twelve store managers to become his assistants. His leadership has been credited as "the best in the business"!
When:
Tuesday, September 24, 2019 @ 5.30 pm - 7.30 pm. Please note: Registration begins at 5.00 pm.
Where:
theDock, 300-722 Cormorant St, Victoria, BC V8W 1P8

Parking at the following parkades (see map below) is free for the 1st hour and free after 6 pm. That means if you park at 5 pm, you will have free parking for the event. More details here.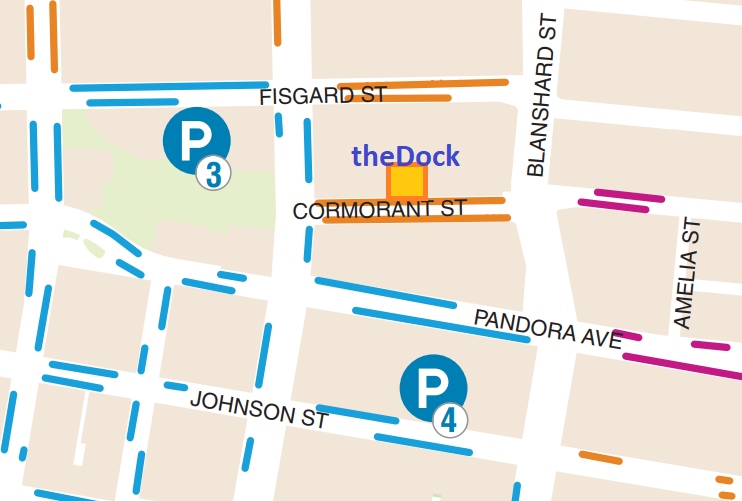 Organized by:
Victoria Multicultural Business Connector (VMBC)
Sponsors:
Benefits:
Consult with experts

Find resources

Build network

Meet investors
Disclaimer Notice:
Please be advised that photographs may be taken at the event for use on the VMBC website and in the press, VMBC marketing materials, social media and other publications. By entering this event, you consent to the VMBC photographing and using your image and likeness.
If you do not want to be on the pictures for some reason, please let us know at the front desk when entering the event.