Description
The Art of Meaningful Conversation
We talk to people everyday - but how do we meaningfully connect when it matters?
Our clients, networking contacts, and friends remember how we make them feel, more than what we actually said.
In this Community Mastermind, learn intentional and skilful ways, both verbal and non-verbal, to create meaningful conversations in professional and personal contexts.
---
About Alvin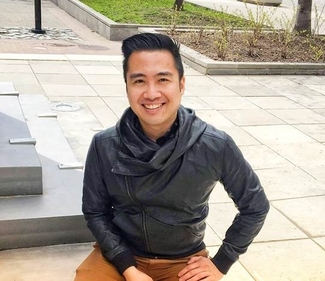 Alvin Pilobello guides his clients through 1-on-1 coaching and experiential workshops to overcome professional relationship-based challenges through making emotionally-intelligent (EQ) decisions. He specializes in integrating verbal, non-verbal, and EQ competencies to help people deliver intentional and impactful projects.
Over the last 10+ years, Alvin has served global clients in engineering infrastructure projects, improved the confidence of thousands as a salsa dance teacher, and produces professional development programs for environmental professionals across the USA and Canada.
As a trained coach (the Coaches Training Institute in Toronto, the USA, and Spain) and workshop facilitator, Alvin believes in 'meeting people exactly where they are', to make sure that participants can apply their new skills right away
---
What is Spotlight?
We know that staying up to date on today's big ideas and tomorrow's big trends is a job in and of itself.
As the world's first working, learning and growing store – we are excited to introducing Spotlight: a new community gathering and learning space. Spotlight will engage communities with knowledgeable experts to both inspire, inform, motivate and educate.
Spotlight is a space accessible to persons that use mobility devices. We encourage people from all backgrounds to participate in our public programming