Description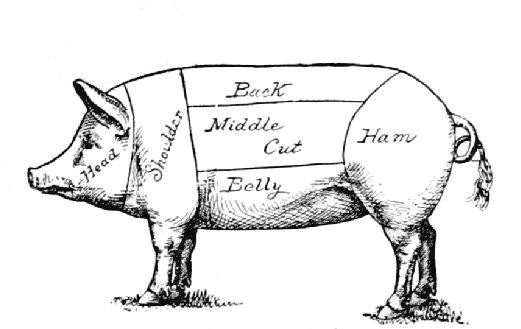 Join us for an immersive experience in Heartwood Farm and Cidery's gorgeous tasting room for The Art of Pork Butchery. Enjoy samples of heartwood's house-made hard cider, and get hands-on breaking down a whole hog. This workshop will leave you with a ton of knowledge about what goes into creating those cuts of meat that end up on your plate, how to make delicious use of some of the more under appreciated parts of the animal, a load of freshly cut pork to take home, and a deep appreciation for the people and animals that contribute to our local food (and booze) production networks!
Your guide, Jamie Waldron, has dedicated 15 years of his life to mastering the art and skills of butchery. Through working, learning, researching and teaching, he is reviving this age-old craft.
Heartwood Farm and Cidery sits on a 42-acre farm, where cows, pigs, chickens, bees, apples, maple trees, and other fruit and nut trees are raised and nurtured using an integrated Regenerative Farming approach that stewards healthy soil, water systems, agriculture, and livestock.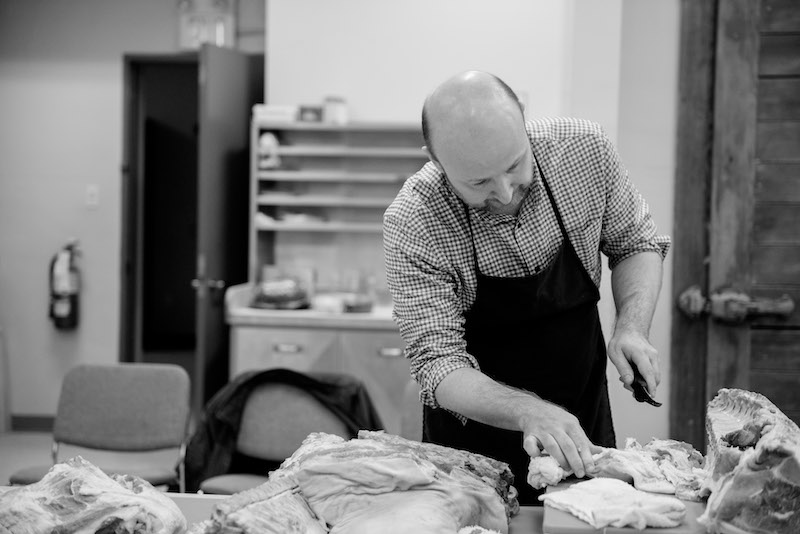 You will learn:
Pig anatomy

How to break the hog into 'primals', which are the first cuts that represent the largest portions of the animal.

Further processing into the 'retail cuts' such as the shoulder (boston and picnic), loin (chops and loin roasts), belly (bacon, pancetta), leg (ham, prosciutto) and finally the head (headcheese, guanciale).

How to re-create the magic at home, including where and how to get yourself another pig, and basic food safety practices.

Recommendations for cooking of various cuts
The pig for this workshop is always locally sourced from ethical producers.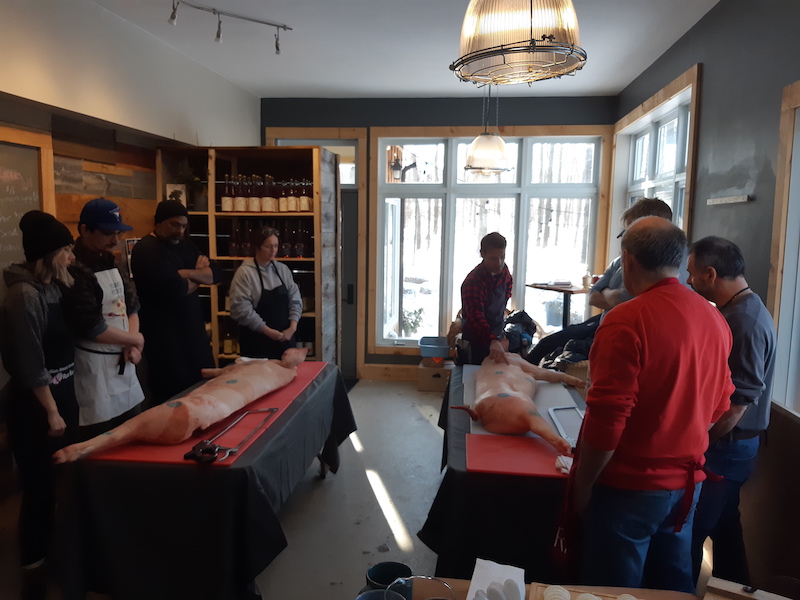 You will take home:
Approximately 20 lbs of freshly cut pork (approximately $170 retail value)

A solid foundation with the basic process and principles of pork butchery

A new appreciation and connection with your food

Recommended resources for continuing your learning, sourcing tools and raw materials for future projects.

Food preparation and cooking suggestions.

Connection to 7 other people who won't be freaked out if you ask them for advice on the finer points of preparing headcheese.
You want to take this class because:
You are looking for solutions to sourcing animal protein in ways that support your values around farming practices and treatment of animals.

You're a rural or urban homesteader who wants to learn how to butcher your own livestock or that of a local farmer

You're a home chef and want to become more familiar with the anatomy of a pig and proper processing techniques

You're a doer and are curious about the butchery process and yearning to learn a valuable, hands-on skills.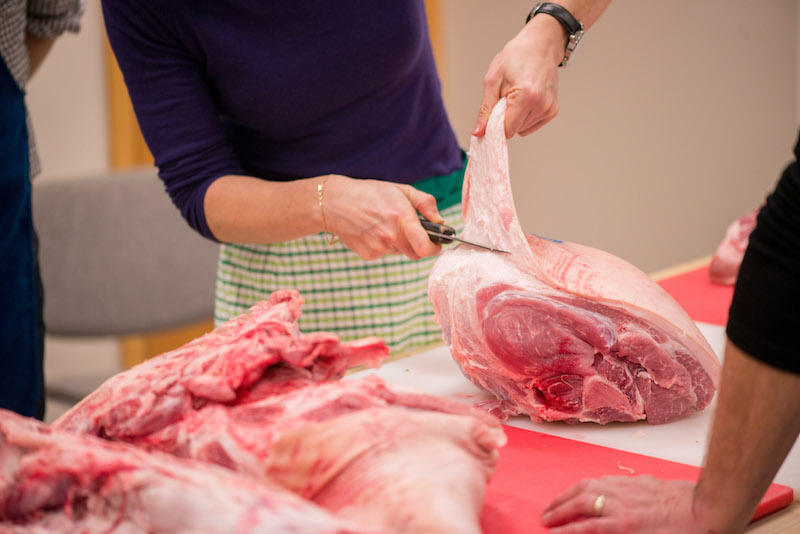 Course Details:
When: Sunday May 26, 2019, 10:00 am - 2:00 pm
Where: Heartwood Farm and Cidery, 5438 Second Line Erin, RR3, Acton, ONL7J 2L9
Class Size: Maximum 8 people working with one whole pig.
Cost: (includes cider tasting, and light refreshments, and aporximately 20lbs of freshly cut pork)
Early Bird (ends April 30) $225.00 - savings of $30
Regular Bird - $255.00
_________________________________________________
Your Instructor: Jamie Waldron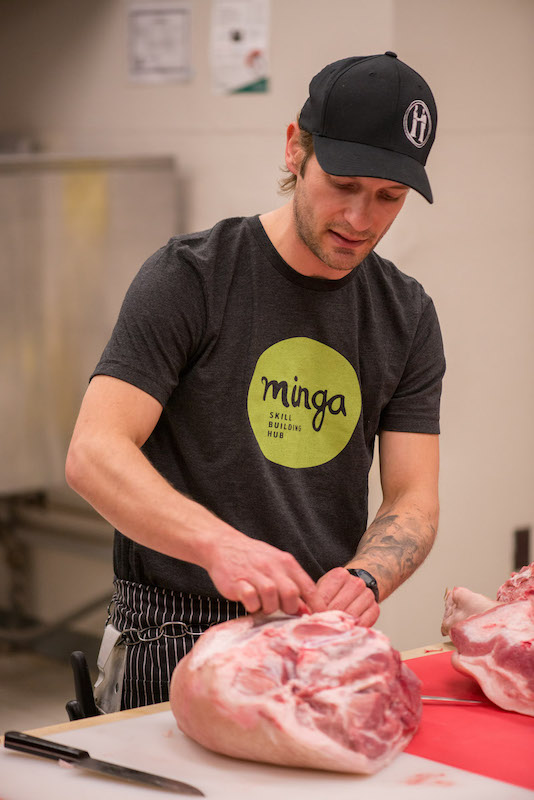 Born in Windsor, Ontario and raised in the small rural town of Harrow, Jamie got his start at the butcher block in a small country butcher shop as a teenager. Since then, Jamie has dedicated over 18 years to learning the art of butchery: working, researching, and practising an age old craft. He's worked at some of the top butcher shops in Canada. Jamie's educated students of all ages as well as spoken to groups of all sizes on butchery and how they can always stand to learn more and continue pursuing knowledge related to the craft. He's the author of the Home Butchering Handbook and can be reached through his website www.jamiewaldron.com
_______________________________________
Cancellation Guidelines
Minga will provide a 100% refund for workshops cancelled by Minga.

If a registrant cancels a workshop with more than 5 days notice, a 100% refund will be issued.

If a registrant cancels with less than 5 days notice or does not show up, no refund will be issued.

We are unable to provide a refund after the workshop takes place.

The above policies apply for pre-registered workshops. Refunds or credits will not be issued for a missed class.