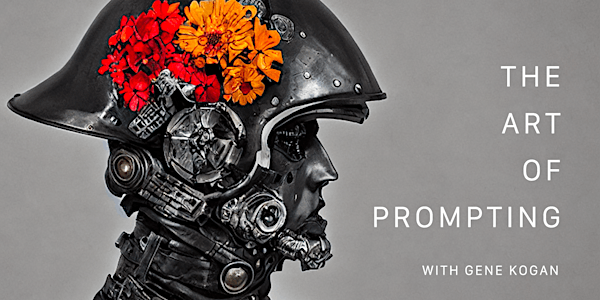 The Art of Prompting Workshop
A full day workshop on how to use generative models like ChatGPT, Stable Diffusion, and DALL-E to accelerate your work with AI.
Date and time
Sun, Apr 16, 2023 10:00 AM - 5:00 PM EDT
Location
230 Niagara St 230 Niagara Street Toronto, ON M6J 2L4 Canada
Refund Policy
Contact the organizer to request a refund.
About this event
Please see event website for full details
This workshop will teach artists, designers, and creatives how to use generative models like ChatGPT, Stable Diffusion, and DALL-E to accelerate their work with AI. These generative models continue to revolutionize how artists, storytellers, designers, and other creatives make new work. Participants will learn how these AIs can help them generate text, images, and even video, and how they can be used to save time and unlock new possibilities in creative projects.
The workshop will feature hands-on tutorials for producing interesting content with these models, a comprehensive overview of various community-built extensions and tools for the models, and an introduction to "prompt engineering" — the art and science of communicating with these models in natural language to achieve desired results. Additionally, participants will gain a deeper understanding of how these models actually work.
About the organizer
FITC stands for 'Future. Innovation. Technology. Creativity.' – four words that capture the essence of what our company and events are all about. We produce design and technology focused events worldwide which inspire, educate and challenge attendees. Since 2002, FITC has brought together like-minded professionals and students in Toronto, Amsterdam, Tokyo, San Francisco, Chicago, Seoul, New York, Los Angeles and many other cities. FITC produces a number of events internally and in collaboration with other event organizations throughout the year.
Who goes to an FITC event?
Digital Creators of all kinds…designers, developers, motion graphics artists, digital artists and everyone and anyone who creates things in the digital space. From technical to inspirational sessions, there's always something to choose from, regardless of what stage of your career you're in.
View a full listing of current and past events at fitc.ca/events