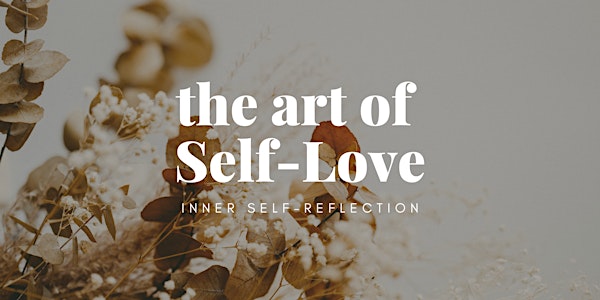 The Art of Self-Love | 6-WEEK ART THERAPY GROUP (Wednesdays)
Online art therapy group to explore your inner self through the 5 love languages. Wednesday mornings on Zoom with Elspeth + Bethany
Refund Policy
Contact the organizer to request a refund.
Eventbrite's fee is nonrefundable.
About this event
This is a 6-week therapeutic group, running weekly on Wednesdays from 11 am - 1 pm PST.
NOV 2 | NOV 9 | NOV 16 | NOV 23 | NOV 30 | DEC 7
* Please read through the group description and policies before registering
IF YOU WOULD LIKE TO PAY VIA E-TRANSFER AND AVOID ADDED FEES, PLEASE EMAIL: elspeth@intrinsic-therapy.com
GROUP DESCRIPTION
Your relationship with yourself is the most important relationship that you have. As we focus on nurturing our relationship with ourselves, we begin to connect with our own needs and cultivate more self-love.
Guided therapeutic art activities focus on connecting with our innermost selves through the five love languages.
The five love languages are:
1 quality time
2 receiving gifts
3 physical touch
4 words of affirmation
5 acts of service (devotion).
The intention of this group is to provide a space where we can explore these themes through the use of symbol, image and metaphor. Participants will have the opportunity to:
dive deeper into an understanding of self-love and self-compassion
journal, make art and share with the group
dedicate time to self-care within a community setting
No art experience is required to participate in this group! We focus on the process of creation, rather than achieving "good art". There will be at least 45 minutes of independent art-making time during each session.
If you would like more details about the group format, please visit Elspeth's website.
DETAILS
This group is facilitated by Elspeth Robertson and Bethany MacGillivray, clinical counsellors + art therapists. The group runs weekly on Zoom on Wednesday mornings Nov 2 - Dec 7, 11 am - 1 pm PST.
YOUR INVESTMENT
The group cost is $300 + GST (totalling $315; approximately $53 per session). When you register for the group, you will be charged the full amount.
There is one discounted ticket available at $160 + GST (totalling $168). If you do not see this option when registering, it has been already been purchased.
Please try your best to attend all sessions. If you know in advance you will be missing more than one session, consider registering during a different season - this group is run approximately twice a year.
POLICIES
All sessions are online, on Zoom
Registration is open to adults (18+) of any gender.
The group is limited to 8 participants to allow for deeper processing and group cohesion. The group needs a minimum of 3 participants to run; you will receive a full refund if the group is cancelled.
Art materials are not included. Please see the materials section for an idea of what you might need.
Refunds & Cancellations
We are unable to issue refunds for any missed sessions.
If you need to cancel your registration, you must do so within 5 days of the first session to receive a refund.
Feelings of safety and support can be disrupted with late joining members. Registration is not permitted past the start date. Missing the first two sessions similarly prohibits future participation; in this instance, a refund cannot be issued.
MATERIALS
Simple materials are all that are needed for this group. You might even already have materials at home!
You will need:
Blank white copy paper
Pencil and eraser
We encourage you to explore colour and texture with other materials of your choosing. These materials might include:
Coloured paper, cardstock, construction paper, mixed media paper
Coloured pencils, felt tip markers, wax crayons, oil pastels, chalk pastels
Watercolour paint, acrylic paint, gouache
Magazine cut-outs, scissors, glue
Glitter, stickers, string, thread
Anything else that you would like to add to your artist's toolbox!
HOW THIS IS DIFFERENT FROM A STUDIO ART WORKSHOP
This group focuses on the art process, not the art product. There will be no artistic instruction. Instead participants are given prompts/suggestions and they can choose how they would like to respond. There is no wrong way to create art in this group: responses can look like scribbles, clay sculpture, a written poem, a dance and cut out images, for example.
HOW THIS IS DIFFERENT FROM TRADITIONAL GROUP THERAPY
Traditional group therapy generally focuses on group discussion and skill-building or coaching designed to target a specific subject. While art therapy groups offer a similar community support network, discussion is not the main focus of this group. Participants are asked to work independently and focus on introspection and are then welcome to share their reflections with the group.
This group supplements, but does not replace individual therapeutic support. There may be themes that come up in the group setting that you require more support around. I am not able to diagnose, treat, or offer clinical support within this group. Please seek individual therapeutic support when needed.