Description
The Art of the Personal Monologue: Crafting and Performing Your Story
This workshop will explore the art and craft of personal monologue writing and performance as a vehicle for cultivating greater self-esteem and self-reflection. It begins with an excerpt from '50 Shades of Brown Girl', a solo theatre show that was created by Amrita Kumar-Ratta in 2017 that uses associations with colour to turn intimate details of about growing up with brown skin in Canada into a powerful message of healing and inspiration. Following this, participants will be led through some individual and group activities in order to start the process of thinking through, writing, and maybe even performing their own personal monologues!
---
In this session you will:
Participants experiment with creative writing and storytelling

Participants are introduced to the art and craft of monologue as both performance and storytelling

Participants connect more deeply with themselves, their stories, their experiences

Participants foster connections with other workshop participants around shared experiences
About Amrita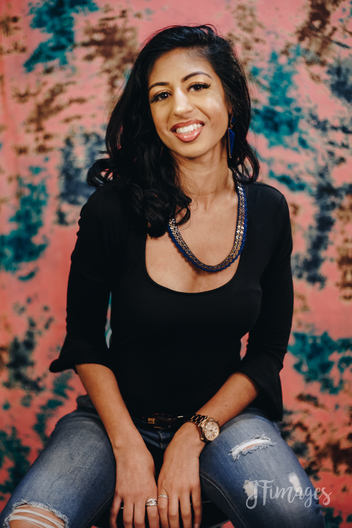 Amrita (she/her) is a researcher, community builder, and social justice activist who works at the nexus of human rights and social inclusion in Canada and internationally. Amrita is currently a Human Geography PhD Student at the University of Toronto in addition to being the lead consultant at AKR Global Consulting, a firm that specializes in equity and inclusion work in Canada and internationally. Amrita is also a member of Amnesty International Canada's Anti-Oppression Steering Committee, as well as a writer for Brown Girl Magazine and the Kaur Space. Raised in Brampton and living in Toronto, Amrita is an advocate for diverse leadership, intersectional feminism and immigration equity, and believes in "thinking globally, acting locally". Trained in theatre, as well as in classical and contemporary dances from India and Brazil, and passionate about arts activism, Amrita recently wrote her own solo show, 50 Shades of Brown Girl, which is currently being developed into a workshop for young South Asian womxn and highschool-aged students. Connect with her at amrita@amritakumarratta.com.
---
What is Spotlight?
We know that staying up to date on today's big ideas and tomorrow's big trends is a job in and of itself.
So – as the world's first working, learning and growing store – we are excited to introducing Spotlight: a new community gathering and learning space. Spotlight will engage communities with knowledgeable experts to both inspire, inform, motivate and educate.
Spotlight is a space accessible to persons that use mobility devices. We encourage people from all backgrounds to participate in our public programming