Description
Co-Presented by Borealis Records
Winterfolk paid performances are usually sold out in advance. Order early to avoid disappointment.
6:15 pm – James Gordon
7:15 pm – Emilyn Stam & John Williams
8:15 pm – Mose Scarlett
9:15 pm – Ken Whiteley
Doors open at 6:00 pm | Music Starts 6:15 pm.
Tickets: $15 Adv | $25 Door.
Come Early for best Seating.
Co-founder of legendary folk trio Tamarack, Guelph-based James Gordon has gone on to a thriving solo career with more than 1500 songs, 40 albums, 12 years as CBC Radio songwriter-in-residence and relentless world-wide touring to his credit. www.jamesgordon.ca
Emilyn Stam and John David Williams merge the melodic voices of violin and clarinet, with a touch of accordion, creating a modern, playful sound steeped in traditions from regions of Europe and North America. Their individual and collective interests in Klezmer, New Orleans Jazz, Old Time, Bluegrass, French and Scandinavian folk musics give insight to their playful and innovative duet compositions. "Emilyn and John have a tremendous way of progressing folk music that is respectful but at the same time so freeing and playful." ~ Tom Power www.emilynandjohn.com
Mose Scarlett is, unarguably, one of a kind. While he draws on a wide range of musical sources, from the early 1900′s through the 40′s, his style defies categorization or comparison – the blend is unique. He bills his music as 'Jazz, Blues, Ragtime and Swing' because, as he says, "those are the four things I've been accused of most often". His self-taught, original technique of finger-picking, dubbed 'stride guitar' by Canadian music journalists, delivers a syncopated punch and features simultaneous chords, melody and bass line, smoothly executed, and seemingly effortless. https://borealisrecords.com/artists/mose-scarlett/
Ken Whiteley is a multi-award-winning songwriter, performer and producer whose musical journey has taken him from jug band, folk and swing to blues, gospel and children's music. Ken Whiteley has won a Canadian Folk Music Award, a Genie Award for Best Original Song in a Canadian film, Lifetime Achievement Awards from Folk Music Ontario and from the Mariposa Folk Festival and has been nominated for seven JUNO Awards and 16 Maple Blues Awards. Called a "roots music master", he's performed at major folk and blues festivals throughout North America. www.kenwhiteley.com
Organizer of The Artists of Borealis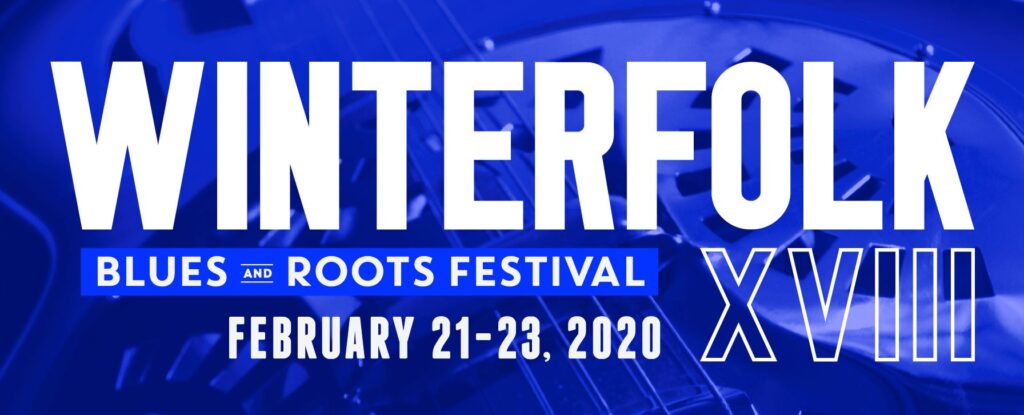 The 18th Annual Winterfolk presents more than 100 artists on 5 Stages for 3 Days of Music. 
Toronto's Winterfolk Blues and Roots Music Festival has moved to a new home. Now located in the historic Annex District at the Tranzac (Accessible) Club at 296 Brunswick St, and the Annex Hotel (Not Accessible) at 292 Brunswick St. over the weekend of February 21-23 2020.
The festival will also include community stages and various themed musical workshops with something for everyone to enjoy. Winterfolk is the ideal event for music-lovers seeking new and exciting things to do in the Toronto.