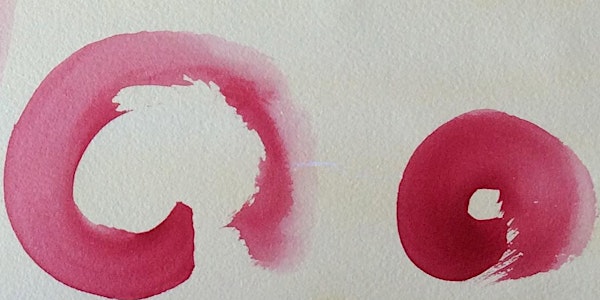 When and where
Location
North Vancouver North Vancouver, BC Canada
Refund Policy
Contact the organizer to request a refund.
Description
THE ARTIST'S WAY – A PATH TO HIGHER CREATIVITY
PLEASE NOTE CHANGE OF START DATE FROM JUNE 7 TO JUNE 21.
ARTISTS, CREATIVE SOULS, ENTREPRENEURS – Join us in a weekly journey to discover, re-discover and deepen your creativity as we explore and live Julia Cameron's "THE ARTIST'S WAY", a bestseller that has time and time again helped people change their lives, live their dream and learn to connect with themselves in a sustainable manner. We will meet in person every week for 12 weeks, it will be a support/mastermind group where we will explore our creativity – we will get in touch with our inner world of dreams and desires and discover how to bring them into the world of form. Our weekly gatherings will help us bridge our inner and outer worlds.
PRACTISING THE ARTIST'S WAY WILL CREATE CHANGE IN OUR LIVES THAT SOME OF US HAVE BEEN WAITING FOR A VERY LONG TIME.
For those of you who are budding artists, this will be an extraordinary group to jumpstart your creativity. For those who feel they have lost touch with their creative self, this will be crucial to re-discovering your creativity. For the more experienced artist, this will open up new vistas into your work and may lead you to a much more expansive creative self.
This Artist's Way group will be fun, transformative, at times challenging, at times you will experience great flow. Most of all, you will find a deeper connection with yourself and others. In the long run, this will lead to a more fulfilling life full of things your creative self wants to engage in.
It is for creative souls who are ready to engage in life more deeply, ready to experience all the joys and tribulations that are part of life – a life worth living! :) It will provide you with the structure that is crucial when things are changing, with support from fellow creative souls.This group is not limited to artists, anyone can participate and receive great benefit as creativity is essential to all endeavours from the artist painting a canvas to the entrepreneur who needs to find solutions in his/her business.
My name is Rubina Rajan and I will be facilitating the Artist's Way group and will also engage as a participant. I have been leading workshops using creativity as a transformative tool for several years. The group will be held in an atmosphere of no-judgment and respect for everyone's creative discoveries and process. No art experience required. All ages are welcome.
Please get a copy of The Artist's Way. Tea and snacks will be provided. Please bring your own mug/cup. Looking forward to meeting you. Questions? please get in touch at 604.771.6701 or Rubina@RubinaRajan.ca
TUESDAYS 1PM TO 4PM STARTING JUNE 21, 2016 AND ENDING SEPT 6, 2016
$295 no gst max 10 people
"Without The Artist's Way, there would have been no Eat, Pray, Love."—Elizabeth Gilbert