The Assistive Devices Program (ADP) - 2021 BIAYR Educational Talk Series
Online educational talk discussing the Assistive Devices Program (ADP) for seating and mobility devices and hearing aids
About this event
Brain Injury Association of York Region is pleased to present The Assistive Devices Program (ADP): Seating, Mobility, and Hearing Aids.
An Overview of the Assistive Devices Program (ADP) for Seating and Mobility Devices and Hearing Aids
Seating and Mobility Devices:
What is the ADP program for Seating and Mobility Devices?
What is the process of assessment for eligibility of funding of a seating and mobility device?
What is the role of the ADP Authorizer (Occupational Therapist or Physiotherapist)?
What is the role of the vendor (rehab retailer of seating and mobility devices)?
What is the role of the client (person requiring a seating and mobility device)?
What are typical timelines for funding approval?
How is the device dispensed and what follow up is recommended?
Hearing Aids:
What is the expectation when you first get a hearing test?
What are the different styles of hearing aids?
What is the ADP funding you are able to get with hearing aids?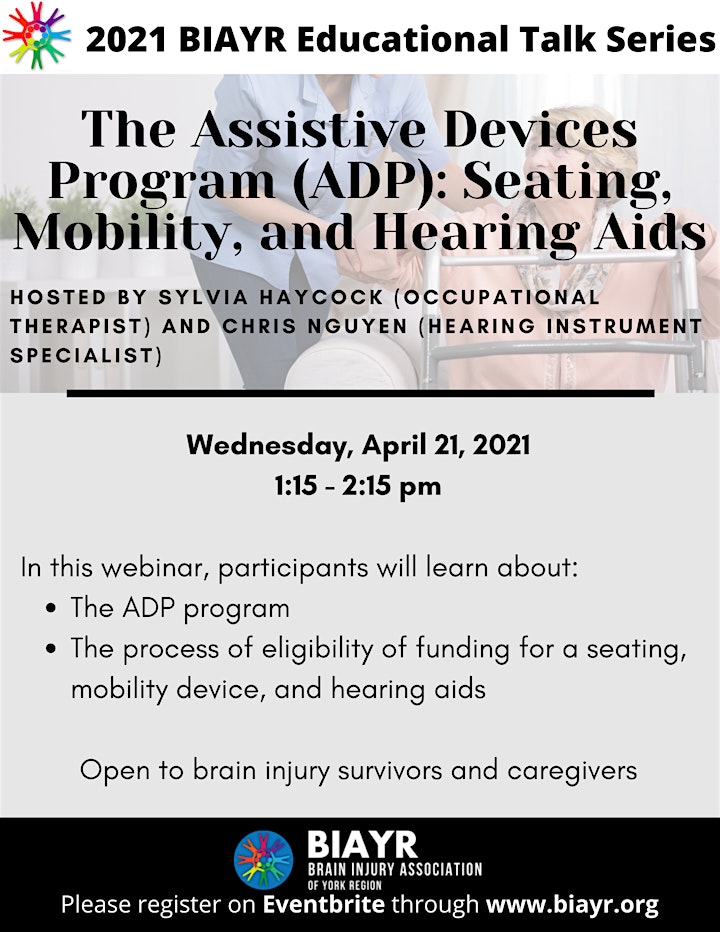 About Sylvia Haycock :
Sylvia Haycock is a Registered Occupational Therapist in good standing with the College of Occupational Therapists of Ontario (COTO). She graduated from Queens University with an Honours Bachelor of Science in Occupational Therapy. She also holds an Honours Bachelor in Human Kinetics from the University of Windsor. Ms. Haycock has over 16 years of experience working as an Occupational Therapist and has extensive experience working with clients living with neurological conditions and complex clinical presentations.
In 2006, she became an Assistive Devices Program Authorizer for Seating and Mobility Devices (while employed at the Brain and Spinal Cord Program at Lyndhurst Centre, Toronto Rehabilitation Institute). She practiced for one year (2008) in their Outpatient Seating Clinic where she obtained her certification for RIDE custom seating, and recertified in 2017. Ms. Haycock has obtained Advanced Bobath Certification and integrates the Model of Bobath Clinical Practice in her OT practice.
Ms. Haycock is an Adjunct Lecturer with the Occupational Science & Occupational Therapy Program, University of Toronto, Faculty of Medicine. Her OT practice is currently in community-based rehabilitation with Complex Injury Rehab, Inc, which includes the provision of seating and mobility prescriptions.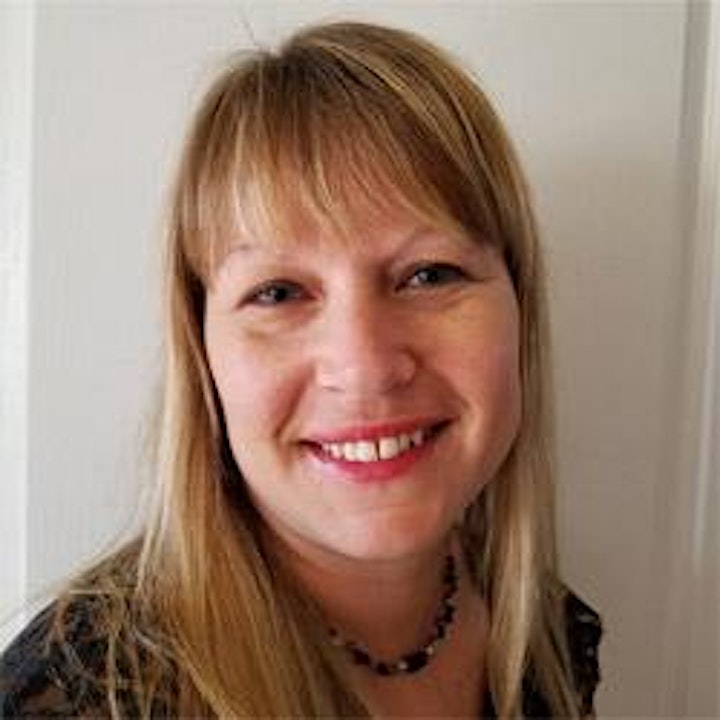 About Chris Nguyen:
Chris Nguyen is a professional Hearing Instrument Specialist at Toronto Head & Neck Clinic: Hearing and Balance Centre. He works alongside doctors to help diagnose, treat and manage hearing loss. He is also responsible for performing hearing tests, evaluations, adjusting and maintaining hearing aids for patients with hearing loss.