The ATHENA Prodigies Book Reading & Signing: Create Meaningful Mother-Daugh...
Description
"Beautifully written and filled with inspirational stories. This book helps the reader find their light from within while empowering them to show our younger generation of woman that anything is possible."
Peggy McColl, New York Times Best Selling Author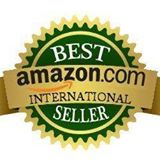 At 40, Danielle Joworski had come to a cross-roads. Feeling overwhelmed, physically present but emotionally absent from the lives of her family, and completely disconnected from who she was, she realized something had to change.
Feeling like she had to choose - between her career and living her fullest life - she left everything she had used to define success. Dubbed a 'courageous' and 'brave' decision by those she came in contact with, was an awakening journey for Danielle of re-discovering herself, while learning how to define what success truly meant.
Danielle shares her stories in The ATHENA Prodigies: Empowering Women Empowering Girls of how she got to the point where she felt that she had to choose, and how she moved beyond the chaos and unhappiness she had created in her life.
But there's more ...
With a unique twist, The ATHENA Prodigies is also written for women to read with girls. Women are taken on an eye-opening journey as they also read the book with a young girl. A remarkable opportunity is created for women to spend quality time reading and engaged with a young reader. Reflection questions at the end of each chapter give women a front row seat to the dreams, fears, and leadership mindset of the girl they are reading with.
Make this a mother-daughter outing, or bring your neices or granddaughters for an afternoon of adventure and discovery!
Join Author Danielle Joworski and her daughter, as they read a chapter together from The ATHENA Prodigies + facilitate a discussion with attendees using the reflection questions at the end of the chapter.
Learn about The ATHENA Prodigies and expand what you know about the leadership mindset of your daughter.
CHAPTER READING and GROUP DISCUSSION: Starts at appoximately 2:35pm
BOOK SIGNING/MEET THE AUTHOR: 2:55-4:30pm
BOOK COST: $20 CDN (taxes included)
NOTE: The ATHENA Prodigies is written for girls 9-14 yrs