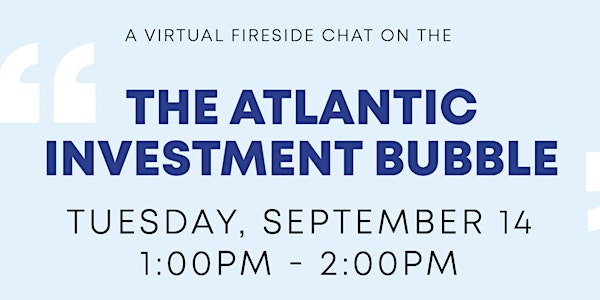 The Atlantic Investment Bubble - A Fireside Chat
Join this Virtual Fireside Chat to discuss the "The Atlantic Investment Bubble" on September 14th at 1:00pm
About this event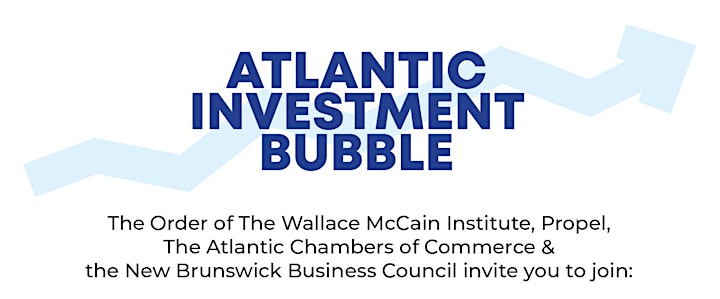 Over the past 4 months, an unprecedented effort has been underway with multiple stakeholders including a regional working group of 22 entrepreneurs, investors, and industry groups to create a renewed call-to-action that builds on the success of the Atlantic Bubble and our successful regional collaboration in managing the pandemic. We are now calling on the four Atlantic provinces and the federal government to collaborate on the creation of an Atlantic Investment Bubble pilot program.
Small and mid-sized businesses in Atlantic Canada are looking for ways to recover and grow in a post-Covid environment. In order to scale their successful business models they will need to attract Capital, and the competition for that capital is fierce. The fact is that Atlantic Canada collectively has the population of a large Canadian city, The Atlantic Investment Bubble would see the evolution of the current equity tax credit programs including the Small Business Investment Tax Credit programs that currently exist in each Atlantic Canadian province and make it available to all residents in Atlantic Canada regardless of which Atlantic Canadian province they decide to invest in.
The time has come for The Atlantic Investment Bubble to become a reality.
We hope you can join us for this Fireside Chat to hear from some of the champions behind the initiative. You'll have a chance to learn more about the proposal, ask questions, and find out how you can help make this dream a reality.
Please click the link below to join the webinar:
https://us02web.zoom.us/j/85288939282
Or One tap mobile :
Canada: +15873281099,,85288939282# or +16473744685,,85288939282#