Description

The Awakening is a life-altering invitation to a deeper, richer experience of yourself, your life, your relationships and the world - through the transformative power of authentic, vulnerable connection. Connection is the gateway to feeling truly alive.

This creative, empowering, process oriented weekend focuses on the relinquishment of a thought system based on fear in favour of one based on love and reveals that happiness is a by-product of connection, rather than a goal.

Come experience for yourself what it means to live a truly connected, awakened life.

Here what other people have said about their Awakening experience.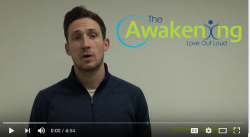 For more information:
visit www.clearmind.com or contact us at: clientservices@clearmind.com, 604-513-9001x1