Description
The B.A.B.E.S. is a social mixer for beauty enthusiasts, artists, bloggers & entrepreneurs brought to you by M.U.A.CENTRAL, an online booking platform for make up artists.

We've all heard the saying "YOUR NETWORK IS YOUR NETWORTH", so why not join us and network with industry peers & professionals, discuss your goals & ambitions, collaborate and expand your network? Did we mention the awesome cocktails, hors d'oeurves, giveaways, gift bags and all the other surprises we have for you?

As well as networking opportunities with Toronto based bloggers, make up artists and entrepreneurs, you will be treated to complimentary beauty bar touch ups by Vasanti Cosmetics, Pink Princess Cosmetics & Stush Hair Extensions. At every beauty bar station, you have a chance to win some goodies from the brand representatives.

We also have a few special guests attending, who you will be able to get in acquaintance with, ask questions and learn how they became so successful in their respective fields.
Our Guest Babes are:
- ASHLEY VICTORIA: @stonefoxbeautyy
Toronto Based Beauty Blogger

- SAMIRA MOHAMED: @doseofsamira
Toronto Based Make Up Artist

- TONI OLAOYE: @toniolaoye1
Benefit Cosmetics Freelance Make Up Artist & Vlogger. Featured on Buzzfeed
A BIG THANK YOU to our sponsors: Boscia, Babe Box (essie), Face Atelier, Sappho Cosmetics, Elate Cosmetics, Pink princess Cosmetics, Pinq Bauty Bar, Shop Mahostyles, Novella Magazine, The Ten Spot, Coco & Cowe, Chez Fran Desserts, Chietopia, Living Chocolate, Real Refreshing, By Muavee, Easy period, Barre Works TO, Brass Vixens & more!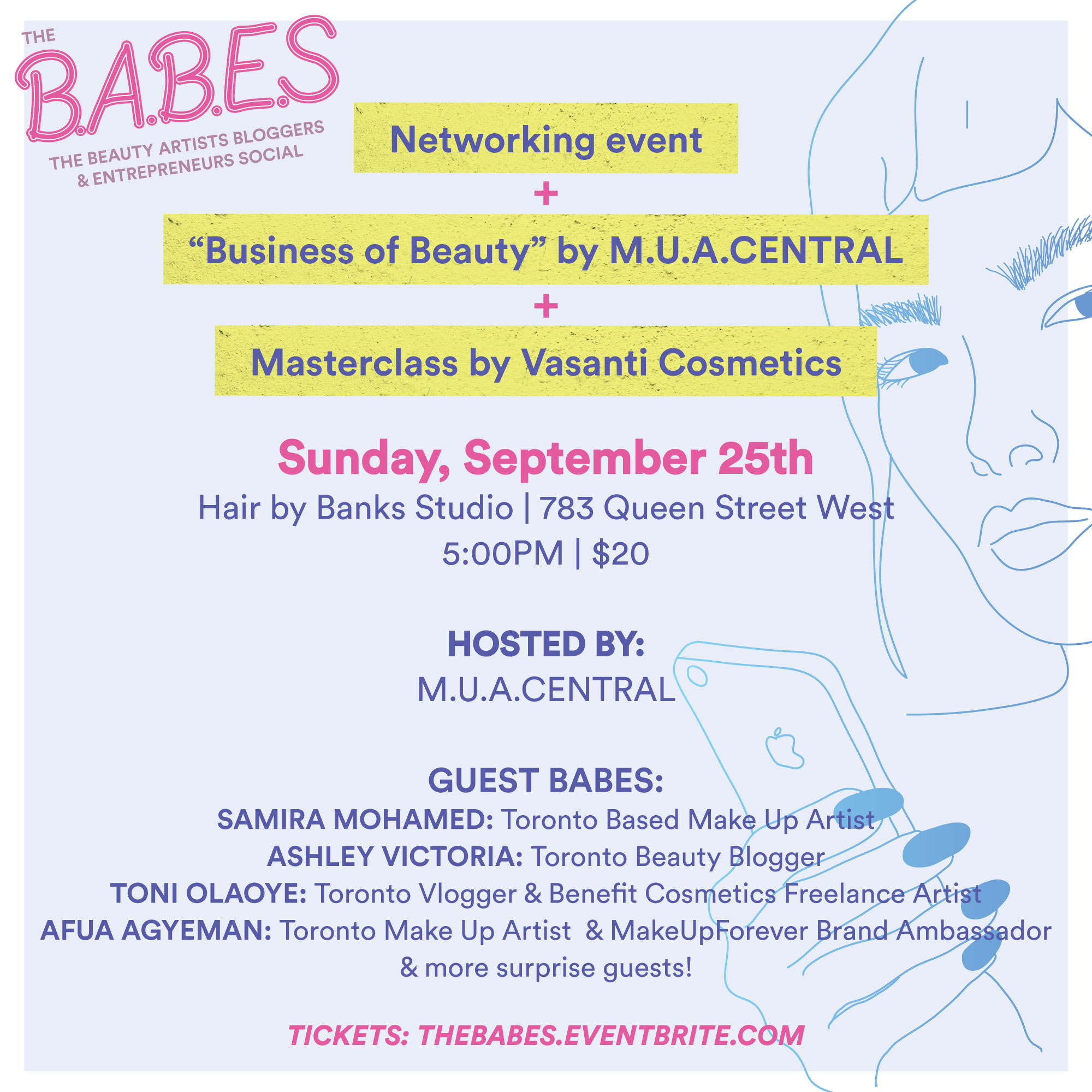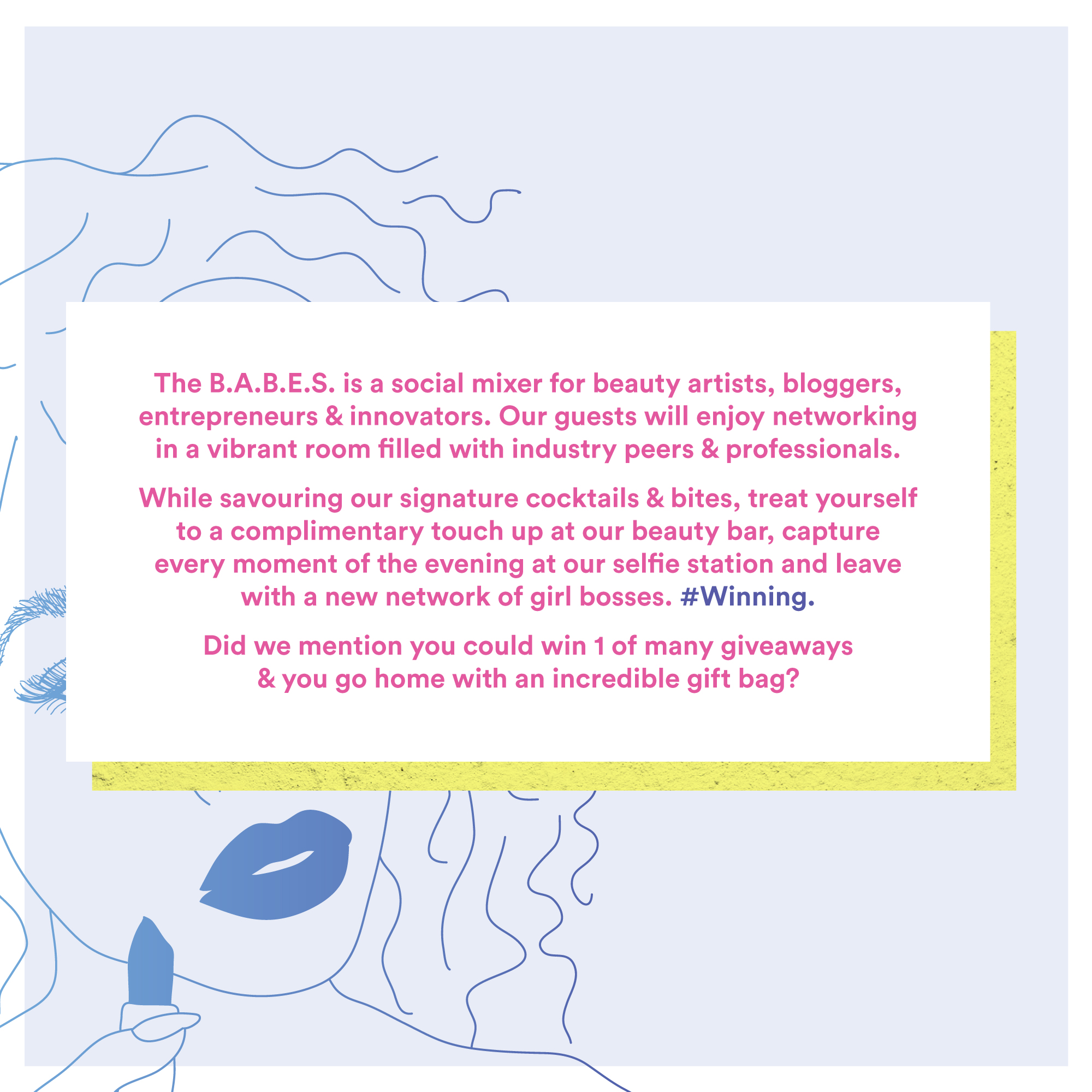 Event Purpose:
To celebrate a year of building a beauty community, to continue supporting independent beauty artists and to empower beauty entrepreneurs who strive to change the status quo of the beauty industry.

Event Goals:
1) Expand the community of beauty entrepreneurs in the city
2) Create a setting for networking with industry peers & professionals
3) Encourage opportunities for collaborations, jobs and the creation of professional relationships
4) Urge women to empower themselves while leading by example


See you there! Don't forget to bring your smile, girl boss attitude and of course, BUSINESS CARDS!