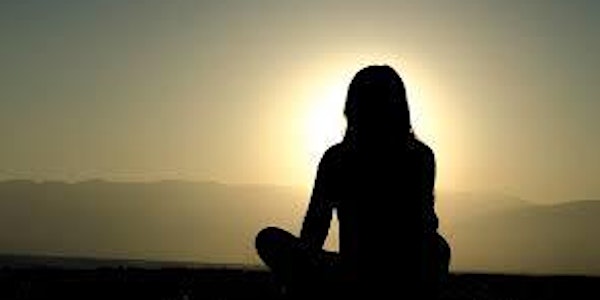 The Beautiful State: Canada On-Line Event Dec 3,4 & 5
The Beautiful State course teaches you to shift your brain from survival driven to solution driven so you thrive instead of just survive!
About this event
Join us at the Beautiful State Seminar. Take this opportunity to transform the stressful moments in your life to calm, peaceful states.
Are you looking for relief from the rush, stress and pain in your life? A relief that is not temporary like taking an aspirin. A relief that comes reliably, time after time, when you bring conscious awareness combined with powerful practices.
Are you looking for a clear, scientifically based approach to help you reach a calm state? 
  Are you looking for a simple, quick pathway to reach that relief whenever, wherever you need it? 
This 2-day O & O Academy course is a compelling inward journey that is full of transformation, powerful meditations, insights and growth. It is intentionally designed to help participants dissolve suffering/stressful states and live life from beautiful states of harmony, serenity, joy and love. All ages from 14 and up.
"This course will change your life in the most graceful and phenomenal way. The wisdom, the practical tools to help with everyday situations and the questions to ask myself—ensure that I become aware of my inner state. Thank you."  Carmen Deck
Why The Beautiful State?
The biggest addiction we have is not to drugs or alcohol. It is to the inner turmoil that we all think is normal. We think it's created by what's out there - the spouse, girl or boyfriend, the boss, the job, what life is throwing at us.
The biggest relationship hurdle right now is fear and the limiting thinking that results. We make the same decisions over and over again--even thought we know they will cause chaos, anxiety and stress. The end result is loss of energy, and lack of connection to our life and those in it.
The biggest challenge is to be calm and centered in the rocky, unpredictable, ever-changing road that we encounter every day. This state of calmness and peace is the foundation to be able to make decisions that bring results, happiness and success.
It is only from an inner calm and peaceful state---a beautiful state--that we can live life vibrantly, fully and with choices that are good for us and others. So, how can we be in a beautiful state? 
"I have suffered my entire life with anxiety. Searched my entire life for something that will help me.  I did not know what it was like to feel peaceful. The TBS course was profound. I took the tools and practices from the course and applied them to my life. So many people have come up to me and said---"YOU look different! YOU sound different. YOU are different!---like completely different. You are so calm !" Kim 
What is The Beautiful State Course?
The Beautiful State course is designed by O & O Academy and produced/led by one of their Facilitators to help dissolve the destructive patterns and forces of the unconscious and awaken you to the power of Higher Consciousness. An authentic shift in your consciousness occurs. You will experience peace with yourself and harmony with others. You will gain more clarity, and a greater zest in your life. And you can make better decisions. In other words you will learn how to nurture a beautiful state.
There will be a take-home meditation practices that will bring you into a state of calm, manifest heartfelt intentions and create unimagined results.
What People Are saying about the course:
"Challenging and freeing! It has helped me to connect with deep love and acceptance.  Very powerful processes and facilitation---this course has helped me to make changes so that I live a fulfilling life from a beautiful state! Thank you." C. Gallaher
"Teachings with examples brought great clarity and made it very practical to apply them in my life. Lots of learning that was in combination with experiential activities. The Beautiful State workshop is worth it." J. B. 
"The Beautiful State workshop is a very empowering, fun, heartfelt workshop. I am walking away with deep connection and clarity on how to use these teachings daily. Thank you. " L. Petherick
Go to the Tedx talk given by Preetha Ji (co-founder of O&O Academy). As you follow her talk and participate in the meditations, you will experience a taste of the Beautiful State. With over 1.5 Million views, you will understand what the buzz is all about.
https://www.youtube.com/watch?time_continue=10&v=TqxxCYnAxo8
What you can expect from this course
~ Learn to calm certain tendencies that create disharmony, stress, anxiety and fear. The result is greater harmony within, richer connections and more harmony with others, and a greater passion at work or school.
~ Connect to an expanded consciousness as you live life from a beautiful state. The results is greater ability to manfiest what you want. You make better decisions. You are happier. You are better able to meet the challenges that life throws your way. 
~ Take home a powerful meditation practices that will move you into a state of calm, manifest heartfelt intentions and create unimagined results.
Course Hours:  
Fri Dec 3. 6:30-9:30 pm MST  / 8:30-11:30pmEST
Sat Dec 4. 9:00-12:00 pm MST/ 11:00-2:00pmEST
Sat Dec 4. 1:30-5:00pmMST/ 3:30-7:00pmEST
Sun Dec 5. 9:00am-12pm MST/11:00-2:00pmEST
Course Location: On-line using the zoom platform                                                                                                 
What to have ready:
Notebook and pen
Water Bottle
Cushions for chair if you need it
Loose fitting, casual, comfortable, layered clothing. Dress in layers so you can add or subtract as necesary. Scarf or blanket
Yoga mat