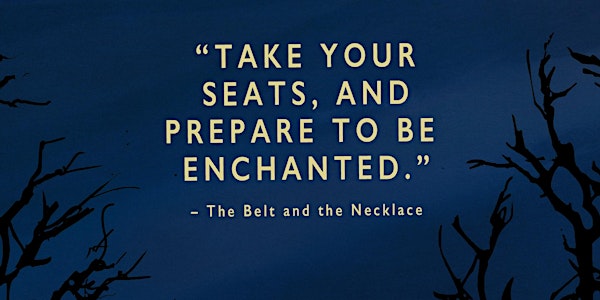 "The Belt and the Necklace" Listening Party
"The Belt and the Necklace" – A Haunting Tale about a Heart-Wrenching Bargain.
About this event
The ugly duckling teenage daughter of a fashion icon finds herself ostracized in a beauty-obsessed world. Desperate for love, Barbara makes a heart-wrenching bargain with water-dwelling spirits. But the deal comes at a dreadful cost and Barbara must find the strength to forge a new destiny.
Learn more about "The Belt and the Necklace" here.
Note: This event will be held via Zoom. Attendees will be invited to listen to the play simultaneously on their own computers while muted in Zoom. Conversation during the play will be conducted via Zoom chat, and conversation will continue afterward via Zoom video and voice.