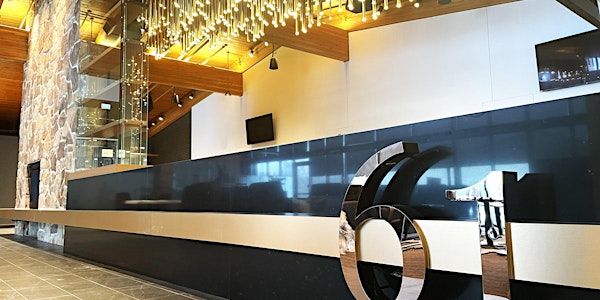 The BEST CashflowBusiness.Club - Edmonton
Cashflow Club is BACK!!!! Quality Networking, Learning and Legendary SUCCESS parties!
Date and time
Tue, Jun 6, 2023 6:00 PM - 9:00 PM MDT
Location
11160 River Valley Rd NW 11160 River Valley Road Northwest Edmonton, AB T5K 2M6 Canada
Refund Policy
Contact the organizer to request a refund.
Eventbrite's fee is nonrefundable.
About this event
Cashflow Club is BACK!!!! Quality Networking, Learning and Legendary Success parties!
My Video Invite Here:
We are excited to roll again after a few years of break!
New to our CashflowBusiness.club? No problem we got you covered!
Have not played the CASHFLOW 101 Game, no worries - see this video from Robert Kiyosaki:
Scroll to the bottom to see what is our club is all about
AGENDA:
6:00 pm - Registration and Check-in (Arrive early enough to give yourself sufficient time to park your vehicle, check-in, network and get ready! )
6:10 - 6:30 pm - Speedy Networking
6:30 - 7:30 pm - Cashflow game 1st phase starts
7:30 - 7:45 pm - BREAK, Discussion, Speedy Networking
7:45 - 8:30 pm - Cashflow game 2nd phase starts
8:30 - till whatever you can last - Liquid SOCIAL and NETWORKING, Discussions, Doing deals and discuss investing opportunities
DRESS CODE:
PROFESSIONAL
Athletic attire, sweatshirts, warm-up suits, and cargo pants are NOT permitted, nor is apparel with advertising messages or slogans.
ENTRANCE FEE:
Early bird - $20
Regular price - $30
Cash at the door - $40
Purchase YOUR ticket here: https://www.eventbrite.ca
First drink on us and appetizers will be provided. Cash bar available.
At the door accepting CASH only, for Debit and Credit please use ATM on premises.
LOCATION: Royal Glenora Club, 11160 River Valley Rd NW, Edmonton, AB T5J 2G7
Please note that this event will be recorded and photographs will be taken for marketing purposes. By attending the event, you consent to being recorded and photographed. If you have any concerns or questions, please don't hesitate to contact us at hello@cashflowbusiness.club
See you soon!
Alexey, Konstantin, Mike & CashflowBusiness.Club team
==========
What we're about
Welcome to Prestige Business Club in Calgary. Our Club is for successful entrepreneurs, investors and business owners, who is looking to improve sales, net revenue, mastermind with successful people and improve CASHFLOW.
Our primary goal - is all about CASHFLOW. So you can enjoy your life and your family without working hard.
For those who don't know what is CASHFLOW:
Real CASHFLOW is the income stream that coming to your pocket, every day, every week, every month and every year after paying all your expense. Your NET income. Most business owners focusing on a GROSS income and most of the time don't have CASHFLOW, so they have to work even harder to keep up with the expenses. This group is EXCLUSIVE group and NOT for everyone. This is invite ONLY and you have to be approved.
THIS GROUP IS FOR:
If you falls in one of the categories of the following, we welcome you to join our club to help you achieve your BUSINESS GOALS and improve your CASHFLOW:
a) You are busy professional and currently making a decent income but would like to increase your income and bring your business to the next level.
b) You own your own business and you are looking for help/mentorship/connections to grow and move to the top.
b) You own your business (or several businesses) in the past and you want to exit your business, and have a fresh start or look for alternative ways to increase your cashflow.
c) You are an investor/entrepreneurs looking for collaboration and investment opportunities.
If the above items describe you perfectly you can keep reading.
We are 180 degrees different from other Meetups, Seminars, group gatherings and such that you used to come to:
At CASHFLOWbusiness.club you will be exposed to a REAL successful people and entrepreneurs where you can get the BEST strategies, tools and mentorship that allow you to increase your cashflow and move to the top.
It is NOTHING LIKE any other meetups.
a) Events are held at the Royal Glenora Club (https://www.royalglenora.com/), the most wonderful social club in the heart of Edmonton's lush river valley. And we host our events here for A REASON.
Since 1945, successful individuals of the city have been meeting, yacht racing, networking/socializing and doing business to bring value to the community. Inside the club walls many of business and community decisions were made. The sophisticated environment of the club is to inspire Excellence, professionalism in any person. Don't even mentioning here a breath taking views of the marina.
Royal Glenora Club is exclusive MEMBERS ONLY club and not for general public. But management team of the CASHFLOWbusiness.club are respected members of the club.
PLEASE NOTE: There is a dress code and house rules at the Club is designed to establish and maintain a high professional standard for all members and guests.
b) We don't sell seminars or some sort of "get rich quick home study courses". All of us are business owners and professionals and provide quality value to quality people.
c) We are well establish group that doing Cashflow games and SUCCESS parties since 2013. Currently we have over 2,000+ members (in multiples cities) and growing. We like to grow organically by providing quality content and adding value to people's lives. We host events every month and we have people on a waiting list.
d) Our famous annual BBQ event and SUCCESS parties (including House Boat parties) are designed for deep and quality connections.
Before joining the group, make sure you UNDERSTAND that CASHFLOWbusiness.club is NOT FOR YOU if you are:
a) selling anything home business opportunities, Multi-level marketing (MLMs) or anything illegal, unethical or dishonourable business of any sort.
b) "wanna be" entrepreneur but have not done anything to build/start your own business. We are advanced group, and we provide help/mentorship for people who already tried on their own, but didn't get results they want. There are many different groups available to better serve your needs
c) egocentric professional, unable to keep your word, always complaining and have negative attitude in life and business. NO NEGATIVITY ALLOWED in our club.
d) unable to comply with club rules, policies, dress code etc. You will be banned to come to our events.
We are VERY selective of our members, charging a premium to attend our events, doing business with and help mastermind and grow your business, BUT we do it only for the reason that YOU can benefit from it. Once you're approved, you will see the power, get personal and professional result and and your business will increase, so will your CASHFLOW.
To become a member, go to meetup: www.CashflowBusiness.Club and click the "JOIN US" button and complete your questionnaire.
If you are not a good fit, we will politely decline your access to our events.
If approved, you will receive welcome message with upcoming event details.
For your success,
Alexey, Mike, Konstantin and the CASHFLOWbusiness.club team!