Description

You are invited to BIC's BioProducts AgSci Cluster Conference. The day will be from 9:00am - 4:00pm with a networking session to follow. There will be overviews of Cluster activities, with a focus on future outlook, emerging trends, and further development of the bioeconomy value chain. This will be followed by presentations from AAFC representatives and discussion regarding the role of agriculture in clean tech and low carbon economies, including updates on the Canadian Agricultural Partnership (CAP), Industrial Bioproducts Value Chain Roundtable, emerging policies, and Clean Tech strategy.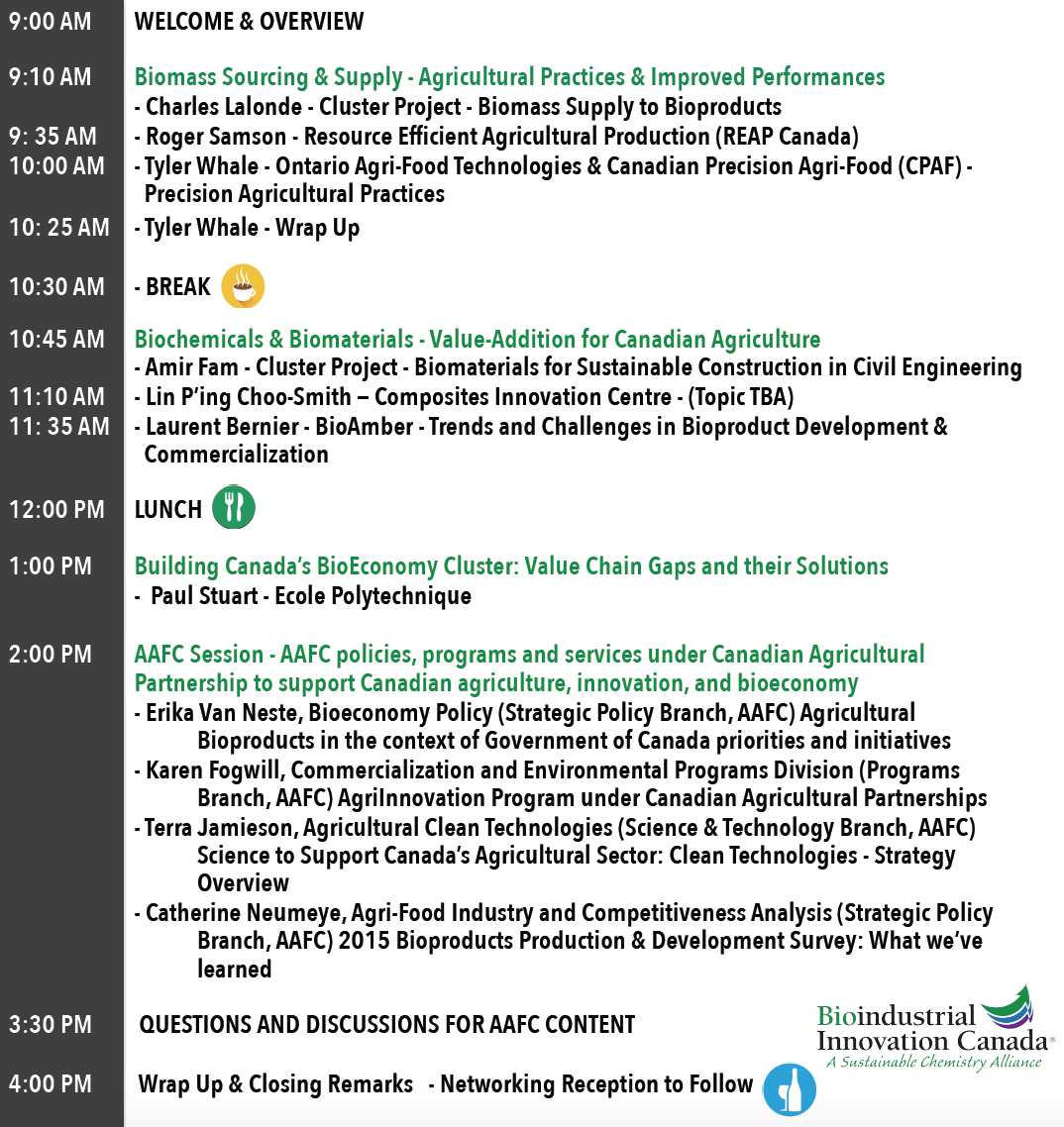 **Networking Reception to follow after 4:00PM

**Any dietary restrictions please email: julias@bincanada.ca
**For a discounted room at The Four Points by Sheraton please call reservations at #1-905-678-1401 and reference BioProducts AgSci Meeting.