Our country music pop-up is back for February 2020 and, this time, we've got our sights set on love just in time for Valentine's Day.
About this event
With a lightly refreshed name (but still the same amount of syllables), The Blue Jay Sessions are back at the Oak Tree Tavern for four fun nights of live music from Feb. 12-15.
32 musicians from Alberta, Saskatchewan and B.C. will take turns performing over the course of four nights in two sessions of songwriters circles.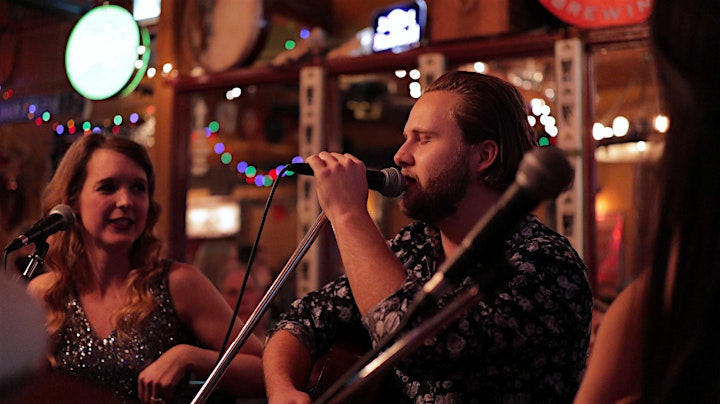 In-between their performances, musicians will share the stories behind original songs. Seeing that we're popping up around Valentine's Day, it only seems fair to have them work with themes of love and heartbreak...and happy singledom too!
We're working with a playful theme of "finding love" for our 1st sessions and "heartbreak and singledom" for the 2nd sessions, so whether you're looking to have a fun date night or hear a romantic relationship dissolve via song, we've got you covered!
(we also promise both sessions will be equally fun, theme-aside. You know us!)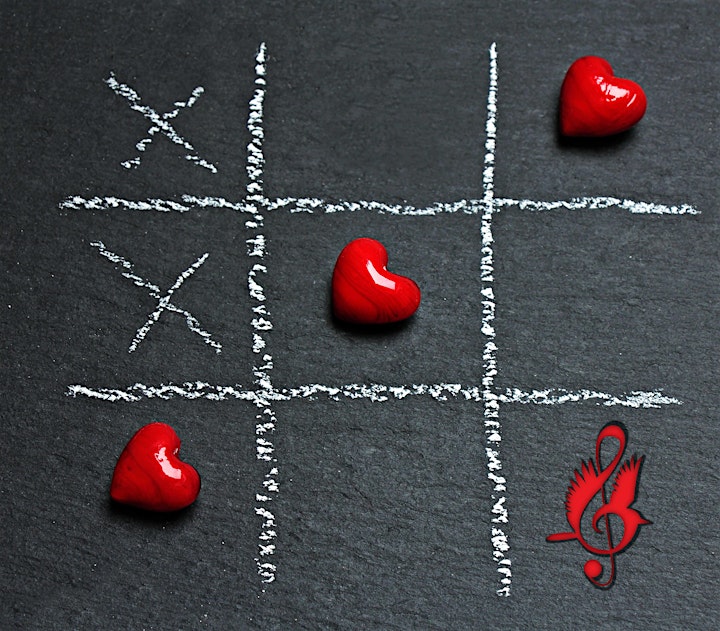 In addition to great tunes, our Blue Jay Sessions menu will offer up a fun menu with dishes like beer cheese fondue, spaghetti and meatballs for two (a la Lady & The Tramp), chocolate cake with cherry whiskey compote and more.
To wash it all down, there will be Russell Brewing Co. brews and some Jack Daniels-spiked winter drinks to keep you nice and cozy! Hi-balls and wine available as well, of course.
Artist line-up is as follows...
Feb. 12
1st session (doors at 5:30PM, music at 6:30PM)
Ben Chase
Mariya Stokes
Blake Reid
Maddison Krebs
2nd session (doors at 8PM, music at 9PM)
Julianna Laine
Ryan Lindsay
Kaleigh Jo Kirk
Liz
Feb. 13
1st session (doors at 5:30PM, music at 6:30PM)
Tanya Ryan
Alex Hughes
Amy Nelson
James Murdoch and Kiron Jhass of The Dungarees
2nd session (doors at 8PM, music at 9PM)
Drew Gregory
Michela Sheedy
Markus Sommer
Brettyn Rose
Feb. 14
1st session (doors at 5:30PM, music at 6:30PM)
Annika Cheyne
Aaron Pollock
Taylor-Rae
Justine Vandergrift
2nd session (doors at 8PM, music at 9PM)
Devin Cooper
Amy Hef
Krissy Feniak
As High As We Go
Feb. 15
1st session (doors at 5:30PM, music at 6:30PM)
Emily Triggs
Alex Runions
Erin Hill
Jay Bowcott
2nd session (doors at 8PM, music at 9PM)
Lyndsay Butler
Robert Adam
FOXX Worthee
Ty Baynton
Please note: There are only 52 seats available for each session and once purchased, seating will be on a first-come, first-serve basis.
Follow @calgarycountrymusic and @thebluejaysessions (@bluejaysessions on Twitter) for information on all 32 artists, holiday food and drink menu info and a lot more!
The Blue Jay Sessions is a pop-up event series brought to you by Eat North, Calgary Country, Russell Brewing and Jack Daniels.
Organizer of The Blue Jay Sessions: In the name of love
Eat North is an online platform that aims to tell stories of the Canadian food scene and the people behind it. Since its inception, Eat North has been encouraging Canadians to look in their own backyards for outstanding homegrown ingredients or dishes, informing the rest of the world that the Canadian food scene is more than just maple syrup, poutine and ketchup-flavoured potato chips and relating stories of why food matters to Canadians.