THE BOSs'S BREAKFAST (Networking for Small Business)

Wednesday, 14 May 2014 from 8:00 AM to 9:30 AM (EDT)
Event Details
We hope that you are able to attend our May Networking Breakfast.
Sharon Wilcken's name was drawn at last months breakfast to be our "Speaker of the Month".
She will be speaking for 10 minutes talking about "The different types of events that can help you grow your business".
You don't want to miss it.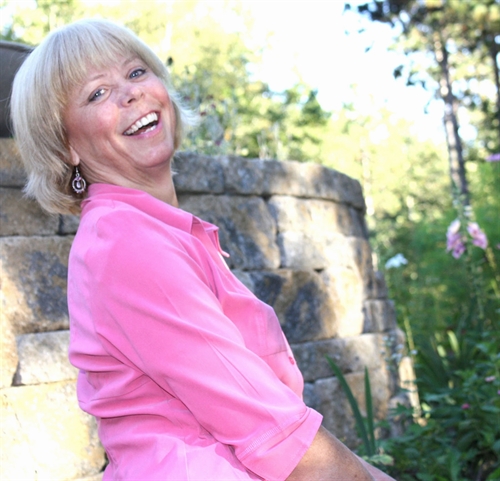 Next month, you could be our lucky winner.  All you have to do is show up.
More about the breakfast...

WHEN:                 On the 2nd Wednesday of every month (unless cancelled)
NEXT EVENT:             Wednesday, May 14, 2014
RSVP BY:               Tuesday May 13, 2014 6PM
                               Registration is not mandatory, but appreciated
WHERE:               The Trinity Pub and Restaurant (in front of the theatres)
                        75 Consumers Drive, Whitby, ON L1N 9S2
MAP:                  See below
TIME:                 Registration:         7:30 am
                        Starts:                  8:00am - 9:30am
EVENT COST:          No Charge
BREAKFAST COST:  $10 Buffet, $3 Toast/beverage, $2 Beverage (includes tip and                      gratuity

REGISTER:           You may register by phone, e-mail, or eventbrite
                         PHONE: 905-683-8224                                                                                                                                              E-Mail:JacxtheBos@yahoo.ca
                         Eventbrite:The BOSs'S BREAKFAST (Networking for Small Business)
RECEIVE:                A 15% Coupon from Trinity Pub and Restaurant.
INTRODUCTION:    Everyone will have a chance to stand to state his or her name,business name, title, and may answer the question of the month
DRAWS:               Free Breakfast: One will be chosen to receive a free breakfast
                              To Speak: Two people will have two minutes to speak
                              To Present: For one person to present/speak for 10 minutes at next
                              event

                        Door Prizes: Will draw for prizes the attendees have donated
                              50/50 Draw: With 50% going to the winner and 50% going to
                              Epilepsy Durham                           

TABLE:                   Everyone may place their business cards, promotional items, coupons, events, on our "marketing table" (Limit 2 items)
REPRESENT:           You may represent as many business, or charities as you wish, but only one per meeting
PICTURES:             We will be taking pictures and posting them on social media.  If you do not wish to have you picture taken please advise me, before the event.
SPECIAL EVENTS:  Occasionally, we may have an expert panel, a social event, a special guest speaker, etc.
FOLLOW US ON:     Facebook, Twitter
Who Should Attend:  This event is open to all types of businesses, whether you own your own business, represents a business, are a part of a business, or you are looking to get involved with a business.  Everyone is welcome to bring a guest.
Why Should You Attend:  This breakfast is designed to bring local small business together, to network, to learn and to help each other, by sharing business ideas, solutions, tips, and more.
What Helps You to Succeed:  Any small business has a common goal, that is to be successful  It is difficult to succeed alone.  Many small businesses need other small businesses to succeed. Connect with people who are a part of your community and help your business succeed and grow.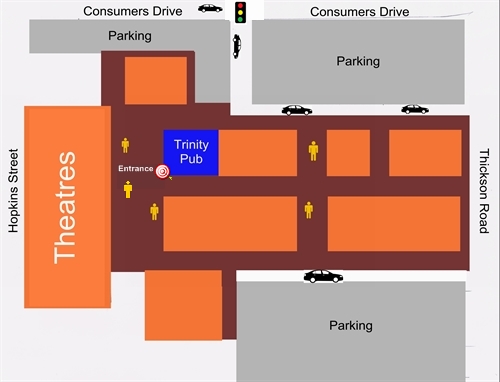 When & Where

Trinity Irish Pub And Restaurant (in front of the Theatres)
75 Consumers Drive
Hwy 401 & Thickson in the
Whitby, ON L1N 9S2
Canada

Wednesday, 14 May 2014 from 8:00 AM to 9:30 AM (EDT)
Add to my calendar