Event Information
Refund Policy
Contact the organizer to request a refund.
Eventbrite's fee is nonrefundable.
About this Event
THE BRAID STAGE PRESENTS: Virtual Music Open Mic Night at 100 Braid St Studios
Friday May 15
7-10pm (performers please sign in early)
Hosted by 100 Braid St
Featuring TBD
The Braid Stage is going virtual to celebrate both emerging and seasoned musicians and artists during the COVID pandemic.  Enjoy a fun gathering from the comfort of our own home!
For Attendees:
Please register through Eventbrite.  You will receive an email two days before the event with the Zoom streaming information.  Event starts at 7pm.
We are asking for a $10 per person or $20 donation per household with 2 or more attendees.  If you are no-low income please see tickets as there is an option for you. Monies will go to support this 100 Braid St Studios program & assist us through this difficult time.  During COVID it will pay the staff who will be setting up and managing our streaming services and provide our host with an honorarium. Thank you for supporting us as a business which in turn supports our resident artists and musicians and the broader arts and music communities.
For Performers:
First Come First Serve for performers. No charge. Please sign up early.
Please register and sign up thru Eventbrite.  You will receive an email with a confirmation.  Please sign into Zoom at 6:45.  Event will start at 7pm.  Once the host lets you into the event from the waiting room, please PRIVATE message the Co-Host with your intent to perform and include your Name, City/Location, type of music, and a one sentence bio if you would like so the host can introduce you.
We sincerely appreciate your willingness and kindness in giving and sharing your talents during this time.
________
Each artist gets a maximum of 8 minutes to perform.
Show starts at 7:00pm. We'll have a different featured musician/artist hosting each event.
Guidelines:
Due to COVID we anticipate solo performers unless you are able to social distance and perform together
Please perform content for all ages
Time limit: Up to a maximum of 8 minutes
If everyone signed up performs within the evenings time period and there is still time, the host will ask for volunteers to perform a second time.
How can I contact the organizer with questions?
Please email at: 100braidststudios@gmail.com
Phone: 778-886-5391
Newsletter Sign Up
By purchasing or attending this event you are agreeing to sign up for the 100 Braid St Studios Newsletter.  On each newsletter there is a UNSUBSCRIBE link or you may email us at 100braidststudios@gmail.com to indicate that you do not wish to receive this newsletter. The newsletter will keep you up to date on upcoming future events at the studio.
We look forward to seeing you!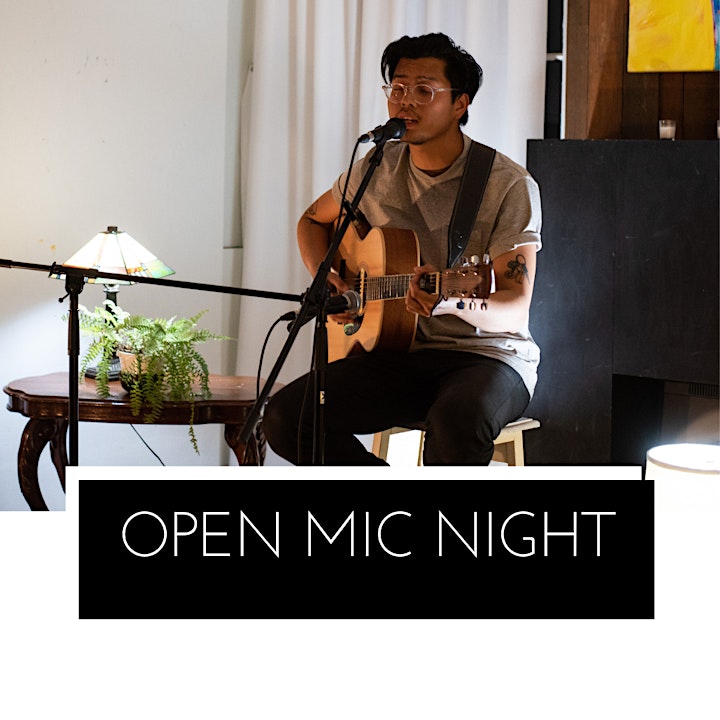 Date and Time
Location
Refund Policy
Contact the organizer to request a refund.
Eventbrite's fee is nonrefundable.