Description
PYCAP VENTURE PARTNERS PRESENTS:
THE 'BRAVE NEW WORLD' OF STARTUP TECH INVESTING
An Introductory Seminar on Venture Capital & the Startup Tech Sector
Exposure to the most lucrative, exciting startup tech deals has traditionally been reserved for an exclusive set of institutional investors and ultra high net worth individuals. No longer! Pycap has disrupted this status quo, offering all accredited investors access to the most exclusive deals available.
Pycap is the only Venture Capital (VC) fund of its kind in Canada, mitigating risk by providing diversified exposure and co-investing with major VCs on unique investment opportunities.
The event program will cover topics including an overview of Pycap and its unique structure & investment approach using Lean Startup and Uncertainty Reduction techniques, an examination of the Startup Tech Sector in Canada and Toronto, and presentations from some innovative and disruptive Startups on our "top 5" watch list.
After the presentations, there will be plenty of time to ask questions, network and enjoy some complimentary hors d'oeuvres and drinks!
---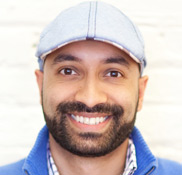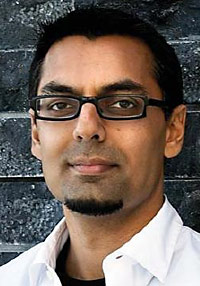 Keynote Speaker
Andrew D'Souza is a prominent figure in the Toronto startup ecosystem. He is COO of Top Hat, a mobile learning platform multinational company that has raised $10M+ in venture funds and has grown to 75+ employees in 4 short years. Andrew spends half his time in the mecca of startup tech and entrepreneurialism, Silicon Valley. He is a mentor at startup accelerators Extreme Startups and INcubes, and is on the organizing committee for TEDxSan Francisco.
Andrew is frequently quoted in the media and has written for The Globe & Mail, TechVibes, VentureBeat and VC Journal.
Andrew is a Systems Design Engineer from the University of Waterloo and spent the early parts of his career as a management consultant with McKinsey & Company before dedicating the rest of his career to his passion: growing startup tech businesses.
Startup Pitch
Bio.Diaspora was founded by Dr. Kamran Khan, an infectious disease clinician and scientist at St. Michael's Hospital in Toronto, and an Associate Professor of Medicine with the Division of Infectious Diseases at the University of Toronto. Throughout his medical and research training at the University of Toronto, Cornell, Columbia, and Harvard, Dr. Khan has sought to understand the complex relationship between global travel, human migration and infectious diseases.
Bio.Diaspora has recently developed an easy-to-access, web-based, GIS solution that can generate and communicate customized, actionable intelligence about global infectious disease threats in real-time. The current application has an integrated live stream of global epidemic intelligence from HealthMap, a web-based infectious disease surveillance system created at Harvard University. The integrated application is capable of providing end-users with valuable insights into where dangerous infectious disease threats are emerging in the world and where they are most likely to spread.
Note: this event is by invitation and for accredited investors and their wealth managers only
---

Pycap Venture Partners is a unique Micro VC Fund that allows any accredited investor to participate in the high return potential of Startup Tech Companies through a structured, diversified approach.
Many accredited investors want to become Angels but lack the required time, expertise and network. In addition, they feel investing in only a few Startups is far too risky, yet are unable to invest at the level needed for other VC Funds.
Through pooling of resources, Pycap is able to diversify our investor's exposure, as well as participate in deals with larger VCs and Super Angels.
Canada has one of the best Risk-Return Ratios in the world for VC Investing. Pycap is the only Fund of its kind that makes VC and Angel Investing accessible to anyone who qualifies as an accredited investor.
For more info, please view our marketing circular: www.pycap.ca/PycapFlyer_Email.pdf and visit: www.pycap.ca.

MNP is one of the largest chartered accountancy and business advisory firms in Canada. For more than 65 years, we have proudly served and responded to the needs of our mid-market clients in the public and private sectors. Through partner-led engagements, we provide a cost-effective approach to doing business and personalized strategies to help you achieve your goals.
It's knowing your vision, your business and you.
To find out what MNP can do for you, contact your local business advisor or visit us at mnp.ca.

As one of Canada's top business law firms, Blake, Cassels & Graydon LLP (Blakes) provides exceptional legal services to leading businesses in Canada and around the world.
We focus on building long-term relationships with clients. We do this by staying true to our Guiding Principles and providing unparalleled client service and the highest standard of legal advice, always informed by the business context.
Serving a diverse national and international client base, our integrated network of 12 offices worldwide provides clients with access to the Firm's full spectrum of capabilities in virtually every area of business law. Whether an issue is local or multi-jurisdictional, practice-area specific or interdisciplinary, Blakes handles transactions of all sizes and levels of complexity.
Since our founding in 1856, we've been on a constant quest to define best practices in professional services by delivering leading legal solutions to our clients worldwide.