Sales Have Ended
Ticket sales have ended
THANK YOU! From, Team Break-Up Diet
Sales Have Ended
Ticket sales have ended
THANK YOU! From, Team Break-Up Diet
About this Event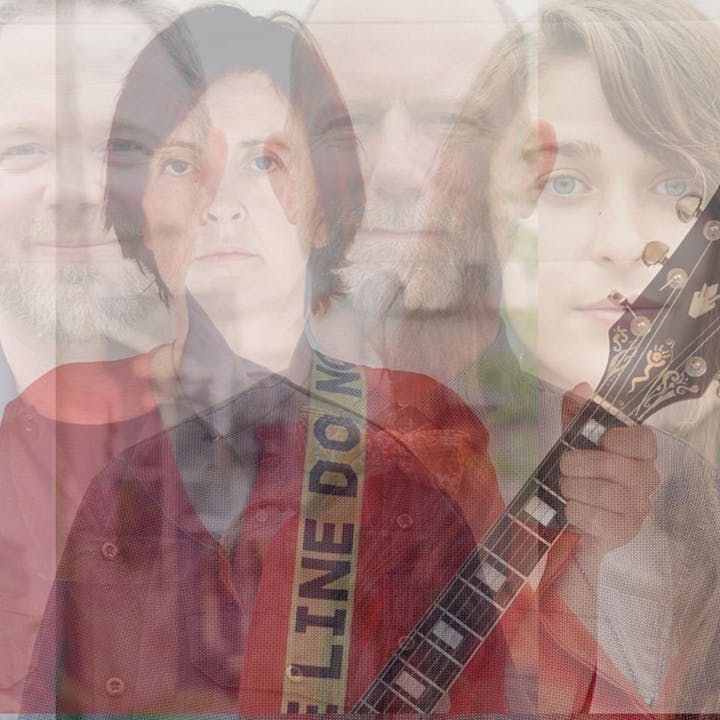 All aboard THE BREAK-UP BUS!
Team BUD has made it easy and effortless for you to attend the July 6th performance of The Break-Up Diet - the award winning alt-rock musical by Uxbridge's own Tamara Williamson.
Saturday July 6th, The Break-Up Bus will pick you up from The Second Wedge Brewery and transport you down to Robert Gill Theatre to see The Break-Up Diet at Toronto Fringe Festival. Join the cast at The Prenup Pub after for post-show drinks and specially-priced menu items, before being transported back to Uxbridge on The Break-Up Bus!
------------------------------------------------------------
Your $40.00 ticket includes:
- One (1) complimentary 12oz draft pour from The Second Wedge Brewing Co prior to boarding
- Round-trip transportation via chartered bus from The Second Wedge Brewing Co to Robert Gill Theatre
- One (1) ticket to the July 6th performance of alt-rock musical The Break-Up Diet
- Specially priced food items and reserved seating at the cast crew dinner at The Prenup Pub after the show (conveniently located down the street from the Theatre)
- A night out in Toronto for less than you would spend on gas + parking, or Uber ;)
- All fees and service charges! $50.00 flat!
*subject to availability. LIMITED SEATS AVAILABLE
Details:
Departure from The Second Wedge Brewery: 3:45pm
Pickup from The Prenup Pub: 10:00pm (Estimated arrival at The Second Wedge = 11:00pm)
---------------------------------------------------------
THE BREAK-UP DIET
IN 2014 Tamara Williamson wrote a book about a devastating break up. She didn't think it was very good so she made it into an audio book. On a whim she asked her old band Mrs. Torrance if they would like to record some of the rather angry songs, and they got together in 2015 and recorded 6 songs. In 2016 she started playing it to her friends who started saying things like."Tonight we're going to listen to The Break-Up Diet instead of watching Netflicks. So she made it into a live show. This all took a few more years....in 2018 she played a few shows to see if it was any good and people seemed to love it. So she took a knife to the book and made a musical script and entered a competition at the Fringe Festival in Toronto and amazingly won. Which was a huge honour!
So this year 2019.. she is playing the show live and releasing an EP with Mrs.Torrance who haven't released anything in 20 years. She also asked an amazing young talented songwriter Sarah Fazackerley to join the team. It's surely one of the most amazing projects that Tamara has embarked on and has already brought her so much happiness. It has gathered so many good people together and allowed her the opportunity to work with her best friends Steve and Chris from Mrs. Torrance.
"This is life transformed into devastating art," says Author Noah Richler "(Williamson's) inimitable, fiery style threatens to light up the room in a rhapsodic moment of beautiful, lyric revenge." Punctuated by raw guttural songs written by Williamson at the time of the events portrayed, the music is driving alternative rock performed by Tamara and her band, Mrs. Torrance.
Mrs. Torrance was an established presence on the independent Queen West music scene throughout the 1990s, opening for Oasis and signing to a major label just before Napster exploded the business model of the music industry, forcing each member to go their own separate ways. Mrs. Torrance has now reunited, adding singer-songwriter & multi-instrumentalist Sarah Fazackerley to the mix, to provide a not-to-be-missed, musical soundtrack for the emotionally devastating, and ultimately cathartic, story of ​The Break-Up Diet​.
"Tamara Williamson's The Break Up Diet is a clever, emotional and intensely personal narrative that takes you, insight by insight; from heart-hollowing suspicions to explosive confrontations to painful introspection; through what is essentially a brilliant musical autopsy of a failed marriage."
– CHARLES SPEARIN, BROKEN SOCIAL SCENE