Wake up and smell the takes.
About this event
Featuring three of Canada's top marketing communications professionals, the Advertising Club of Edmonton's annual Breakfast Brief promises a morning of tasty (and interactive) discussion on the most poignant topics in modern marketing.
Though this is a virtual event, it features very real food courtesy of Sawmill Banquet & Catering Services, with VIP Breakfast Packages available for select tickets (DETAILS ON THE BREAKFAST PACKAGES BELOW).
So bring your appetite, bring your questions and get briefed with ACE on March 18.
Our Panellists
Justin Senior - Director of Sales & Marketing at SAMA Advertising - Toronto, ON
Jenny Smith - President and Executive Creative Director at Ray - St. John's, NL
Joshua Richards - Director of Creative Technology at john st. - Toronto, ON
The VIP Breakfast Packages
We've partnered with the fine folks at Sawmill to offer you some fine morning fare. But first, there are few important things you should know before ordering your meal package.
There are two menu choices (pictured below). One contains gluten. The other does not contain gluten.
**VIP Breakfast Packages must be purchased before March 14!**
Your meal will be delivered to you on March 17, the day before The Breakfast Brief.
** You will be required to prep and cook some components of your meal package (don't worry, there's no MasterChef judging here).**
Individual items cannot be substituted out of a meal package. (sorry!)
After purchasing a VIP Breakfast package, ACE will contact you to collect your address and delivery details.
Choose which VIP Breakfast Package you would like by purchasing the corresponding ticket option.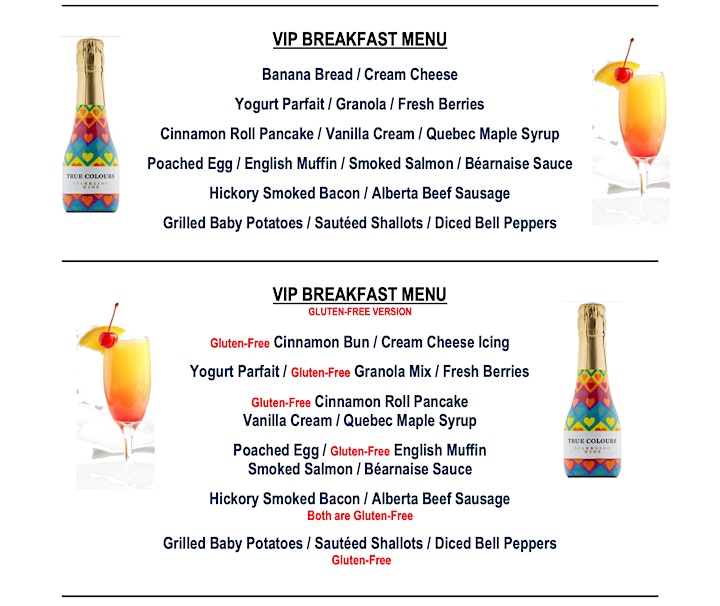 Organizer of The Breakfast Brief 2021
The Advertising Club of Edmonton (ACE) has represented and inspired the Edmonton creative community for over 40 years. ACE runs programs throughout the year focused on education, networking, professional development, advocacy, employment and diversity of our city's creative community. ACE's membership base includes best in class advertising agencies, media companies, students and client-side marketing professionals in the region. Today ACE stands hundreds of members strong and serves as the guiding force for the region's advertising; now and into the future.