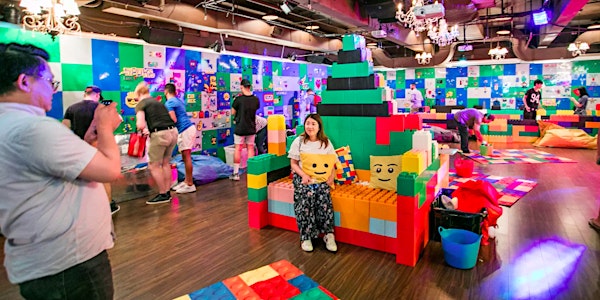 The Brick Bar: San Diego
This incredible bar is built from over 1 million bricks!
About this event
Please note that this is a pre-registration event. You will need to purchase tickets for the event when they go on sale!
After amazing events overseas, and weeks of planning and building, we are sending The Brick Bar to San Diego for you to come and play with. The event will be in San Diego for two nights only!
This pop-up bar is the first of its kind and will consist of over 1 million blocks, transported and assembled into the ultimate nostalgia trip. The bar will feature sculptures made completely from building blocks as well as an abundance of blocks for people to shape into their own creations. There will also be local DJ's spinning tunes all day.
The session will involve building competitions (with prizes to be won), a table tennis competition played on a table made from over 22,000 bricks, a wishing well and more. . We will have an Instagram worthy menu as well including a Brick Burger and Cocktails!
This event is child friendly before 6pm, after that the event is strictly 21+.
See our Facebook, Website and Instagram for photos and videos of the last event!
This event is not endorsed by LEGO.