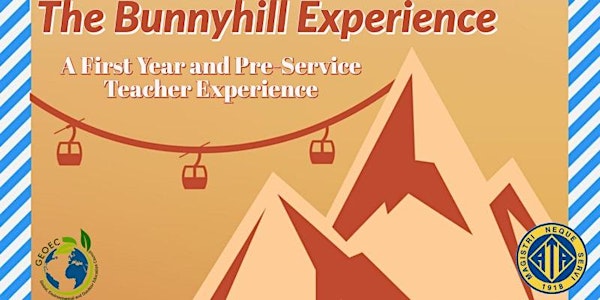 The Bunnyhill Experience - A First-Year & Pre-Service Teacher Workshop
The Bunnyhill Experience: A First-Year & Pre-Service Teacher Workshop presented by GEOEC
About this event
Are you just starting your teaching career? A First or Second year teacher? A University or pre-service teacher perhaps? Well if you are any of the above, then we have a workshop for you!
The ATA Specialist Council GEOEC (Global, Environmental & Outdoor Education Council), proudly presents this informative workshop. Many teachers go years and years without even knowing what Specialist Councils are and what they offer. This workshop will not only inform you on Specialist Councils, but will provide you with some Monday morning resources!
With guest speakers from GEOEC, Inside Education, the Canadian Wildlife Federation, & Earth Science Research Institute Canada, you will be left with a ton of resources and connections to help support your teaching.
We will be explaining what special councils are and what sign up requires. Did you know that all University students can actually become FREE members! All teachers in the ATA can be a part of one FREE council!
We do encourage all participants to join the ATA Specialist Council - GEOEC (Global, Environmental & Outdoor Education Council). There will be several future events for GEOEC Members only and we would hate to have you miss out!
For more information follow the link below! All active ATA members are entitled to join one Specialist Council of their choice each year at NO cost!
ATA Specialist Council Sign-Up Info
Looking forward to seeing you at the webinar and best of luck in your outdoor classrooms!