Description
Canexions Vancouver is thrilled to welcome back Paul Pedersen, CEO of Nextleaf Solutions as our guest speaker at this month's event. Those who've had the pleasure of hearing him speak before know that Paul is one of the most experienced and knowledgeable consultants in our Canadian industry. If you're interested in learning about current developments in our sector, you won't want to miss his invaluable insights!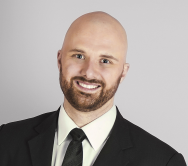 Paul Pedersen is the Co-Founder and CEO of Nextleaf Solutions Ltd, which provides extraction and processing solutions to cannabis growers. Paul has over 10 years of experience starting, growing and financing emerging growth companies. Since 2013, he has been focused primarily on Canada's cannabis industry.
Paul holds an MBA in Finance from the Eli Broad Graduate School of Management at Michigan State University – where he served as a Fellow at the Center for Venture Capital Private Equity and Entrepreneurial Finance – and a Bachelors of Commerce Degree from the Sobey School of Business at Saint Mary's University.