Description
The Cannabis Society in partnership with Zuber Lawler is proud to present it's Deal Making Conference on Monday, March 25th in Los Angeles.

We are dedicated to fostering the cannabis community through events, conferences, dinners, & many more. Join us for a unique deal making session and to hear from Industry experts, entrepreneurs, investors and service providers on what is to come in this emerging industry.
Tentative Schedule (subject to change)
5:30 PM: Registration and Deal Making
5:45 PM: Opening Remarks by The Cannabis Society
6:00 PM: Keynote by Tom Zuber Managing Partner of Zuber Lawler
6:20 PM: Keynote
6:40 PM: Investments in Cannabis Panel
7:05 PM: Impact of Hemp Legalization in the Market Place Panel
7:35 PM: Product Innovation Panel
8:00 PM: Deal Making
9:00 PM: Conference Conclusion

Confirmed Guest Speakers:
Tom Zuber, Managing Partner of Zuber Lawler

Tom Zuber has advised some of the most iconic companies in the world on their patent and trademark portfolios. He is at the cutting edge of cannabis patent and trademark law. Tom holds a law degree from Columbia Law School, a master's degree in public policy from Harvard Government School, and a biomedical engineering degree from Rutgers University, where he graduated with highest honors.
Cheryl Shuman, Founder of the Beverly Hills Cannabis Club

A professional "Deal Maker" in connecting individuals and companies together for a mutual benefit. Experienced investor with a comprehensive understanding of the financial markets and a strong capital markets relationship network. Relationships include institutional investors, family offices, financial advisors, funds, private equity, venture capital, private debt, business owners, entrepreneurs and real estate developers/investors.
Cheryl Shuman brings decades of experience working with media, celebrities, marketing and health care in Beverly Hills. She has been featured the cannabis queen of Beverly Hills on the covers of Adweek, The Jerusalem Post, The New York Times Magazine, The London Times Magazine and was named one of the most powerful women in pot in Fortune Magazine, as well as features in Vogue, Elle, LA Confidential, Playboy, Vice, The Dr. Phil Show, The View, ABC's 20/20, Good Morning America and nearly $1 billion worth of earned media.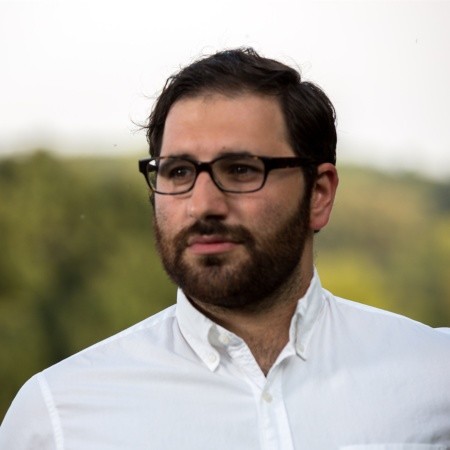 Eugene Morgulis, Director of Legal & Strategic Initiatives, National Association of Cannabis Businesses

As the NACB's LA-based executive and Director of Legal & Strategic Initiatives, Eugene Morgulis oversees the creation of the organization's National Standards and heads up its Symposium program. Eugene's legal career began at the international law firm Ropes & Gray in Boston, MA. His practice included Regulatory, Cybersecurity and Data Privacy law. In 2013, he was awarded the Lawyers' Committee for Civil Rights and Economic Justice Recognition Award for his work on NAACP v. Galvin, which expanded access to voter registration for low-income Massachusetts citizens. More information about the NACB can be found at NACB.com.
Lisa Harun, CMO and Co-Founder of Vapium Inc.

Lisa Harun is the CMO and Co-Founder of Vapium Inc. - a data driven, MedTech company leading three brands in the Cannabis Industry and is a MaRS Advisor. In 2013, she co-founded Vapium with Roboticist Michael Trzecieski. The company's three brands sell in over 20 countries and is a resident at Jlabs Toronto (Johnson & Johnson). Lisa's background is in Sales, Marketing and Strategy. Her experience spans Energy/Environment, FMCG, Fashion, Media, Robotics and Toys. She was recently featured in the Top 100 Women in Cannabis High Times.
Ted Lichtenberger, Co-Founder of Flower Co.
A former McKinsey and Company consultant with restructuring turnaround and CPG specialty, Ted Lichtenberger is a serial entrepreneur. Ted started in cannabis by co-founding Humboldt Legends a premium preroll brand which celebrates Humboldt's legacy cultivators and terror. Along the way, Ted built West of West, Humboldt Legend's plant touching sister company, and which now has +6 state licenses including volatile extraction, distribution, and manufacturing. Then, Ted co-founded and helped grow Old Pal to +$20M ARR business in less than a year before going full time on Flower Company. Flower Company is a wholesale cannabis membership club (the Costco of cannabis). It is live in LA, SF, Vallejo, and East Bay. Ted is a graduate of UVA McIntire School of Commerce & Amherst College.
Bá Minuzzi, Founder of BABEL Ventures

Bá is the founder of BABEL Ventures, the first venture firm in Silicon Valley with a Latina founder and sole GP. She has been lauded by mainstream publications for "breaking all the rules" and "rocking male-dominated Silicon Valley." BABEL's first fund is an early-stage biotech fund, her first cannabis investment was a bioengineered soda containing 10mg of TCH, California Dreamin. After that Bá made other investments in the space, such as Cannaly and Nabis. Bá is also the cofounder and general partner of Ausum Ventures, with its first fund being a hybrid hedge and venture crypto fund focused on social change through blockchain technology. Bá is a former real-estate entrepreneur and financial advisor to ultra high-net-worth families in Brazil. She has single-handedly raised over $250M for real estate and high tech companies in Latin America and the United States and has co-managed over $200M in assets.
Jessica VerSteeg, CEO & Founder of Paragon

Jessica Versteeg held a successful career as a fashion and print model for 10 years. After losing a loved one to an accidental overdose of pain killers, VerSteeg has dedicated herself to changing the perception of cannabis as an alternative medicine. She founded AuBox, an upscale medical marijuana delivery service that provided subscribers with a curated box of cannabis products on a monthly basis in San Francisco. After experiencing the lack of information from seed to sale first hand, she set out to develop a blockchain solution which led to the start of Paragon in 2017. Since creating Paragon, VerSteeg has completed a successful ICO and built out a team of experts to drive the future of the cannabis industry through blockchain solutions.
Michelle Patterson, Chief Experience Officer, MyJane Inc.
Lauded business and community accelerator Michelle Patterson is the chief experience officer of MyJane, a membership community delivering curated cannabis education and experiences for women. She is the former CEO of media and production company Women Network LLC and served as the exclusive event producer of the California Women's Conference. The author of "Women Change the World," Patterson is a sought-after media commentator for Bloomberg, CNBC, Fox Business News, ESPN, HuffPost and hundreds of other TV and radio stations, including the "Dear Jane" podcast. Los Angeles Business Journal recognized Patterson as its Corporate Advocate of the Year in 2016, and World Boxing Council also named her its "Woman of the Year" in 2017.
Title Sponsor

Bronze Sponsor